Days Out Shropshire
| | | |
| --- | --- | --- |
| | When it comes to bowling at Telford, we're the experts. At Tenpin you'll find plenty of lanes where you can show off your strike to your friends, family or colleagues. We offer children, teen and... | |
| | | |
| --- | --- | --- |
| | The Ceramic Café at Royal Stafford is a place where you can create your own unique and colourful piece of tableware or giftware. We provide a wide range of pieces to choose from including... | |
| | | |
| --- | --- | --- |
| | Waymarked circular routes provide easy off-road cycling and horse riding as well as walking. Some easy, reasonably level walking from Pine car park. Also long walks over mixed terrain. Stout footwear... | |
| | | |
| --- | --- | --- |
| | Located in the West Midlands, 20 miles west of Wolverhampton, Telford Steam Railway is a preserved railway operated by a small and friendly team of volunteers on Sundays and Bank Holidays from... | |
| | | |
| --- | --- | --- |
| | For over a century Bridgnorth Cliff Railway has been transporting the people of Bridgnorth up and down the 111 ft sandstone cliffs that separate High Town from Low Town, and the River Severn. It is... | |
| | | |
| --- | --- | --- |
| | The Sun Valley Canoeing company has been running since 1988 and specialises in Canadian-style canoe trips.On every trip there is a guide, who will supply you with the buoyancy aids, give you tuition... | |
| | | |
| --- | --- | --- |
| | Choose from a short break or longer holiday ... you can start any day you like. The price of your holiday Includes: all accommodation, brilliant routes, luggage transported, quality bikes &... | |
| | | |
| --- | --- | --- |
| | Activity day camps for children aged 4-14 combining Sports and Arts into a fun-fuelled programme keeping children active, alert, safe and happy during the Easter and Summer holidays! | |
| | | |
| --- | --- | --- |
| | Telford Ice Rink is "the coolest place in town" offering great family fun for all skating abilities. Learn to skate, celebrate your birthday or simply enjoy a day out with... | |
| | | |
| --- | --- | --- |
| | Enjoy a huge range of activities including Quad Biking / Trekking, Mountain Boarding / Grass Boarding, 4x Mountain Biking and Clay Pigeon Shooting. | |
| | | |
| --- | --- | --- |
| | Telford Snowboard and Ski Centre is located adjacent to Madeley Court Sports Centre, on the outskirts of Madeley. It is the ideal facility from which to learn to ski or improve your... | |
| | | |
| --- | --- | --- |
| | Ludlow Castle, the finest of medieval ruined castles, set in glorious Shropshire countryside, at the heart of this superb, bustling black & white market town. Walk through the Castle grounds and... | |
| | | |
| --- | --- | --- |
| | The perfect place to begin your exploration, or rediscovery, of the Shropshire Hills - an Area of Outstanding Natural Beauty. We will tell you some of the stories of this varied landscape, its... | |
| | | |
| --- | --- | --- |
| | Switch on your imagination in our interactive Design & Technology Centre and discover how good ideas are turned into great products. Find out how a little ingenuity will let you pull... | |
| | | |
| --- | --- | --- |
| | Highlights include Grotto Hill, where you can explore a pitch-dark labyrinth of ancient mines cut into the cliff; the Swiss Bridge, a rustic wooden structure perched over an unnervingly deep chasm;... | |
| | | |
| --- | --- | --- |
| | The 25m heated open air swimming pool provides the holiday atmosphere. With picnic area, sweet kiosk and baby pools, there is something for everyone. Open May to September (weather permitting, please... | |
| | | |
| --- | --- | --- |
| | Facilities 25 metre pool with 65 metre Flume Ride Spa Spectator gallery Multi-purpose sports hall 384 Tiered Seating 49 station fitness suite Dance studio Also... | |
| | | |
| --- | --- | --- |
| | We have the following facilties available: Quarry pool - 51 metre flume (available during recreational swimming sessions), 1,3 and 5 metre diving boards (available during recreational swimming... | |
| | | |
| --- | --- | --- |
| | Once described as "the most extraordinary district in the world", the Ironbridge Gorge is still a remarkable, and beautiful, place to visit today. A huge amount of early industry survives... | |
| | | |
| --- | --- | --- |
| | Shropshire Wildlife Trust Looks after 37 nature reserves Welcomes people on to its nature reserves Campaigns for wildlife and the environment Encourages people to enjoy nature ... | |
| | | |
| --- | --- | --- |
| | Welcome to one of the nations most secret defence sites. Hack Green has played a central role in the defence of Britain for almost sixty years. As you approach Hack Green over the picturesque... | |
| | | |
| --- | --- | --- |
| | MC's Energy Zone is a two tier indoor adventure play area providing a world of interactive fun for children up to and including 11 years of age or up to 4ft 10 inches in height. Parental supervision... | |
| | | |
| --- | --- | --- |
| | FUZZY EDS FUN HOUSE BRAND NEW TO THE UK - Come and meet the Fuzzoids (Indoor Play Building - for children under 12years and up to 4ft 9ins tall) GENERAL ADMISSION TIMES Daily... | |
| | | |
| --- | --- | --- |
| | PLAY ZONE - Indoor Play Building OPENING TIMES Sunday - Thursday 10am - 9pm. Friday & Saturday 10am - 9pm. TOTS TIME Held during Term Time only. Monday - Friday... | |
| | | |
| --- | --- | --- |
| | The Award Winning big park for children, go on the Safari train ride or go roller blading. There is also a ar track in this enchanting place where nursery rhymes and fairytales come to life. ... | |
| | | |
| --- | --- | --- |
| | Park Hall near Oswestry in Shropshire is one of the region's most exciting all weather family visitor attractions. With regular hands-on animal activities, two massive indoor playbarns, lots... | |
| | | |
| --- | --- | --- |
| | See the National Collections of Caughley and Coalport china in the magnificent old Coalport China works. Rich colours, bright glazes and exquisite decoration. Experience much more; with... | |
| | | |
| --- | --- | --- |
| | Shropshire is buzzzzzing about us and you are about to find out why. You will BEE very impressed. Treat your kids to Shropshire's most exciting and most popular soft play facility and... | |
| | | |
| --- | --- | --- |
| | The clay centre offers children's pottery parties and holiday clay clubs. The Clay Centre is run by Alistair Gillies who has, over the last 25 years, taught pottery to all ages from 4 years to 80... | |
| | | |
| --- | --- | --- |
| | Crazy Knights Indoor Play Centre is a Medieval-themed childrens indoor play area situated near Oswestry in Shropshire, and is one of the LARGEST themed soft play areas in the UK. We cater for both... | |
| | | |
| --- | --- | --- |
| | Play Pit Pirate Adventure provides fun and exercise in a safe and secure environment for children aged 0-12 years. Our large Pirate Ship play frame offers hours of entertainment with slides, ball... | |
| | | |
| --- | --- | --- |
| | Set in scenic Shropshire, the Royal Air Force Museum Cosford has one of the largest aviation collections in the UK, with 70 historic aircraft displayed in three wartime hangars and within the new... | |
| | | |
| --- | --- | --- |
| | Stokesay Castle is the finest and best preserved 13th century fortified manor house in England. It offers visitors a unique glimpse into a distant age, when strength and elegance were combined. Set... | |
| | | |
| --- | --- | --- |
| | The oldest parts of the Castle were built between 1066 and 1074, during the reign of William the Conqueror. There were additions over several centuries. Later, in the late 18th century, Thomas... | |
| | | |
| --- | --- | --- |
| | At Rays Farm you will see a variety of deer, friendly goats and farm animals. Watch the grace and splendour of many owls, and explore a streamside walk of myth and magic woodcarvings. Back at... | |
| | | |
| --- | --- | --- |
| | One visit is all it takes to fall head over heels in love with Weston Park. It is a more engaging experience than any other stately home or castle. It's a love affair that captures everyone. ... | |
| | | |
| --- | --- | --- |
| | Hoo Farm is a family-run Countryside Attraction nestling in 32 acres of woodland and paddocks in the heart of Shropshire. The farm is well over 100 years old and has been a dairy farm, tree... | |
| | | |
| --- | --- | --- |
| | WACKY WAREHOUSE (Indoor Play Building - for children up to 4ft 9ins tall) OPENING TIMES Term Time - Monday - Friday 9.30am - 9pm. Saturday & Sunday 11am - 9pm. School Holiday... | |
| | | |
| --- | --- | --- |
| | WACKY WAREHOUSE - Indoor Play Building - for children up to 4ft 9ins tall OPENING TIMES Monday - Friday 3pm - 8pm. Saturday & Sunday 11.30am - 8pm. TOTS TIME ... | |
| | | |
| --- | --- | --- |
| | Elegant 18th-century mansion with Regency interiors and deer park Magnificent Regency interiors, with silver, furniture, painting collections Costumed guides bring Attingham's colourful... | |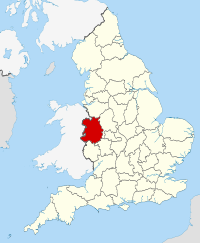 Welcome to the wonderful county of Shropshire. If you need child friendly ideas where to take the
kids
,
kids
days out, or
fun
things to do with the
kids
in Shropshire then we can help. We have
family pubs
with
kids
play
areas,
soft play
areas,
indoor play areas
,
outdoor play areas
, playgrounds,
aquariums
,
castles
, stately homes,
childrens
clubs such as Scouts, Cubs, Beavers, Brownies, Guides, youth clubs, activity centres, Air, Sea, Army Cadets, and all in Shropshire. We list
childrens
entertainers in Shropshire if you are planning a birthday, cinema, theatre, petting
zoo
, animal farms,
childrens farms
, leisure hire, museum and art gallery, nature areas such as parks, and countryside walks and beaches. We have
kids
activities
related to outdoor pursuits and sports such as
swimming
, ice skating, ten pin bowling and football centres. We list theme parks and fairgrounds in Shropshire. If you are looking for
zoos
with more exotic
animals
then we have them. Don't forget to look at the nearby counties of Cheshire, Wrexham, Powys, Herefordshire, Worcestershire, West Midlands, Staffordshire to see what they can offer you. We have days out with the
kids
in Shropshire in and near :- Ackleton, Acton Round, Albrighton, Bridgnorth, Dawley, Hadley, Lilleshall, Madeley, Newport, Oakengates, Oswestry, Shrewsbury, Stirchley, Telford, Wellington.
Shropshire is a county in the West Midlands of England. It borders Wales to the west.
Shropshire is one of England's most rural and sparsely populated counties. The population of the non-metropolitan/shire county of Shropshire is 289,100 - making it the least populated two-tier governed area in the United Kingdom. With the recent Local Government White Paper's support for new unitary authorities, Shropshire County Council is proposing the abolition of Shropshire's district councils, becoming a unitary authority. The borough of Telford and Wrekin, included in Shropshire for ceremonial and geographical purposes, has been a unitary authority since 1998.