More Info
3D GAMING AND SIMULATION CENTRE (woote)


Fun for all the family there's something for everyone at woote, whether that's our ultimate games room which is especially designed for children aged 6 and over where they can experience all the latest games consoles within a gaming environment. Or our simulation room suitable for ages 12 plus where you can experience anything from our shooting...

More Info
ACTON BURNELL CASTLE


Tucked away in a quiet part of Shropshire is the graceful red sandstone shell of Acton Burnell Castle. It was built between 1284 and 1293 by Bishop Burnell, Edward I's Lord Chancellor, and Parliaments were held here twice, in 1283 and 1285. By 1420, the castle was abandoned, and it was allowed to decay while a new house, Acto n Burnell...

More Info
AMF Shrewsbury


Admission: Kids from £4.50 Adults from £5.50 Families from £18 Opening Times: 10am until late, daily.

More Info
Attingham Park


Elegant 18th-century mansion with Regency interiors and deer park Magnificent Regency interiors, with silver, furniture, painting collections Costumed guides bring Attingham's colourful history to life See life below stairs in the Kitchen and Servants Hall Children's...

More Info
Battlefield Falconry Centre


Battlefield Falconry Centre is a new and exciting family run business that offers a variety of activities for everyone to enjoy. It is located at the Battlefield 1403 farm shop site at Battlefield in Shrewsbury and is owned by Mark Southall who is a fully experienced falconer. There are over 30 different birds of prey to see including some...

More Info
Beezy Buddies Chilldren's Activity Centre - Shrewsbury


Shropshire is buzzzzzing about us and you are about to find out why. You will BEE very impressed. Treat your kids to Shropshire's most exciting and most popular soft play facility and children's activity centre. Whether it's just a quick visit, a coffee and a snack while watching children have a blast, or a fantastic sweeter than honey...

More Info
Black Hawk


Black Hawk Laser is based at The Venue at Park Hall just outside Oswestry in Shropshire. We have free parking, toilets, café, restaurant, licensed bar and access to all the facilities The Venue has to offer. These include soft play area, lounge with wide screen TV, ten pin bowling, gym, event room hire and football facilities. ...

More Info
Bridgnorth Cliff Railway


For over a century Bridgnorth Cliff Railway has been transporting the people of Bridgnorth up and down the 111 ft sandstone cliffs that separate High Town from Low Town, and the River Severn. It is first and foremost a working railway; its importance to both the townspeople of Bridgnorth and to visitors to the town is undiminished by age. The...

More Info
BUILDWAS ABBEY


Impressive ruins of a Cistercian abbey, including its unusually unaltered 12th century church and beautiful vaulted chapter house with tiled-floored chapter house. Situated in a wooded Severn-side setting, not far from the Iron Bridge and Wenlock Priory. DON'T MISS The chapter house with its amazingly intact tiled floor and decorative...

More Info
CANTLOP BRIDGE


The cast-iron Cantlop bridge, built in 1813, was part of an expanding network of bridges built to improve communication and trade in Shropshire. It was possibly designed and certainly approved by the great engineer Thomas Telford, who was instrumental in shaping industrial Shropshire and the West Midlands. BEFORE YOU GO How to Find It:...

More Info
Clun Castle


The dramatic riverside ruins and extensive earthworks of this Welsh border castle sit high on a rocky mound on the edge of the small, picturesque town of the same name. Unusually, the castle's tall 13th century keep is set on the side of its mound. Founded shortly after the Norman Conquest, the castle and nearby settlement prospered until the...

More Info
Coalport China Museum - Telford


See the National Collections of Caughley and Coalport china in the magnificent old Coalport China works. Rich colours, bright glazes and exquisite decoration. Experience much more; with demonstrations of traditional ceramic techniques which reveal the secrets of ceramic production. Children will love their own special gallery, where...

More Info
Crazy Knights


razy Knights has been designed to be clean, safe and secure for the children to play under the supervision of parents or guardians. The soft play area is for children of all ages to develop and learn new motor skills in a fun and exciting environment, while also allowing them to interact with other children. Our themed play frame has...

More Info
Crazy Knights - Oswestry


Crazy Knights has been designed to be clean, safe and secure for the children to play under the supervision of parents or guardians, it is also a family pub and restaurant. Crazy Knights Indoor Play Centre is a Medieval-themed childrens indoor play area situated near Oswestry in Shropshire, and is one of the LARGEST themed soft play areas in the...

More Info
Doodle Alley


Doodle Alley is the hub of all things creative. We are a pottery and canvas painting studio in the heart of Whitchurch, Shropshire. Come along and create a masterpiece in our fabulous studio. We have hot and cold drinks available as well as nutritional food for 6 months +. Give us a call/email to book your table today. Opening hours - Wed -...

More Info
Enginuity - Ironbridge


Enginuity is one of the ten Ironbridge Gorge Museums. Enjoy a fun-filled family day out at this science and technology centre packed with hands-on activities and interactive exhibits. Switch on your imagination in our interactive Design & Technology Centre and discover how good ideas are turned into great products. Find out how a...

More Info
Exotic Zoo at Lakeside Plant Centre


You may have spotted the Exotic Zoo van in your town, you may have possibly been at one of our Animal Man parties, or we may have visited your school! We've been popping up all over the place! Perhaps you spied Scott on TV whilst appearing on shows like Blue Peter, The Sam and Mark show and The Alan Titchmarsh Show. The exciting news...

More Info
Fantastic Funhouse


Fantastic Funhouse, a fantastic soft play centre, situated within a beautiful grade two listed building, formerly the Cambrian Rail Works. Parents can relax in our fully furbished coffee shop while having a full view of our three play frames of adventure, indoor football pitch and garage go-kart track. There really is something for everyone! ...

More Info
Fuzzy Ed's Funhouse @ The Grapes - Bicton Heath


Fuzzy Ed's Fun House is a soft play area for ages 0-12 years! Children must be under 4ft 9 and supervised at all times! We have a baby area which caters for children 0-4 years and the older section for children aged 5-12 years old! The Fun House is attached to a fantastic family dining pub. FUZZY EDS FUN HOUSE BRAND NEW TO THE UK - Come and...

More Info
Fuzzy Eds Funhouse


Fuzzy Ed's Fun House is a soft play area for ages 0-12 years! Children must be under 4ft 9 and supervised at all times! We have a baby area which caters for children 0-4 years and the older section for children aged 5-12 years old! The Fun House is attached to a fantastic family dining pub. Admission: From £3 Opening...

More Info
Hack Green Secret Nuclear Bunker


Welcome to one of the nations most secret defence sites. Hack Green has played a central role in the defence of Britain for almost sixty years. As you approach Hack Green over the picturesque farmland and rolling Cheshire countryside, it's hard to imagine a more peaceful location, but it was not always like this!

More Info
HAUGHMOND ABBEY


The extensive remains of an Augustinian abbey, including its abbots' quarters, refectory and cloister. The substantially surviving chapter house has a frontage richly bedecked with 12th and 14th century carving and statuary, and a fine timber roof of around 1500. Pictorial interpretation boards guide the visitor, and an introductory exhibition...

More Info
Hawkstone Park Follies


Highlights include Grotto Hill, where you can explore a pitch-dark labyrinth of ancient mines cut into the cliff; the Swiss Bridge, a rustic wooden structure perched over an unnervingly deep chasm; the Cleft, a path winding between two cliffs which narrows into a dark, creepy tunnel; and the Monument, a 100ft high column which can be climbed to...

More Info
Hoo Farm Animal Kingdom


Hoo Farm is a family-run Countryside Attraction nestling in 32 acres of woodland and paddocks in the heart of Shropshire. The farm is well over 100 years old and has been a dairy farm, tree nursery, and Award winning farm attraction, but most of all it has been a happy home for the Dorrell family since 1988. Edward and Carolyn Dorrell...

More Info
IRON BRIDGE


The world's first iron bridge was erected over the River Severn here in Shropshire in 1779. This pioneering single-span cast-iron structure was a turning point in British design and engineering; after it was built, cast iron came to be widely used in bridges, aqueducts and buildings. Now Britain's best-known industrial monument, the bridge gave...

More Info
Ironbridge Gorge Museums


Once described as "the most extraordinary district in the world", the Ironbridge Gorge is still a remarkable, and beautiful, place to visit today. A huge amount of early industry survives as furnaces, factories, workshops, canals and the settlements of Coalbrookdale, Ironbridge, Jackfield and Coalport.

More Info
It's a Girl Thing - Shrewsbury


It's a Girl Thing is Shropshire's No.1 Pamper Party Provider. Since 2004 we have provided fabulous themed parties from magical princess and Fairy parties for our younger guests to our popular Little Diva's Party and Teenage pampering. We bring everything needed to do the party including music Invitations and prizes. Extras such as Party...

More Info
Jungle Land


Giant jungle themed soft play, with slides, rollers, swings and ball pits suitable for all ages including adults. Safari Adventure - Under 12 Tiny Tigers - Under 5 Baby Elephants - Under 2 Entrance includes a FREE ride on the Jungleland Express Train. With no time restrictions & FREE parking, Jungleland means endless fun! ...

More Info
Land of the Lost Content Museum


The Land of Lost Content is an independent museum containing Britain's foremost collection of pop culture ephemera, obscure objects and ordinary things from the pre digital era. Belonging to eccentric artist and compulsive obsessive collector Stella Mitchell and collectors of design history, the Hemingway family, the Land of Lost Content is...

More Info
LANGLEY CHAPEL


The enchanting little chapel at Langley is set in tranquil countryside. Its atmospheric interior contains a perfect set of 17th century timber furnishings, including a musicians' pew. Read more about the history of the chapel. BEFORE YOU GO Opening Times: Open daily, 10am-6pm from April to October, and 10am-4pm from November to March. See...

More Info
Lazerland


Our lightweight Phazer Guns & Protective vests means Lazerland is suitable for children from 5 yrs of age but fun for adults too. Each game starts with a briefing in the mission control room. Our futuristic arena has flashing neon lights, Lazer beams, smoke effects creating an adrenalin pumping adventure. Admission: Lazer Tag: ...

More Info
LILLESHALL ABBEY


Founded in about 1148, this Augustinian abbey became a private residence after the Reformation, and was severely damanged during the Civil War during a Parliamentarian siege. Despite that, much of the church survives, and is viewable from gallery level. There is also a lavishly sculpted processional door and other cloister buildings. BEFORE...

More Info
Live the Adventure


Live the Adventure's kids adventure days. The opportunity to participate in challenging experiences and fun activities for kids, with more than 20 outdoor activities to choose from, under the supervision of our highly qualified staff is an opportunity that the children really enjoy. What's included in our kids adventure days: A...

More Info
Long Mountain Pony Trekking Centre


Long Mountain Centre pony trekking is a fully licensed family run centre. We welcome visitors of all ages and abilities. All treks are accompanied by friendly and experienced guides who know the surrounding mountains and bridleways. All the horses are carefully chosen for their kind nature and sensible temperament. Admission: Introductory...

More Info
Ludlow Castle


Ludlow Castle, the finest of medieval ruined castles, set in glorious Shropshire countryside, at the heart of this superb, bustling black & white market town. Walk through the Castle grounds and see the ancient houses of kings, queens, princes, judges and the nobility - a glimpse into the lifestyle of medieval society.

More Info
MC's Energy Zone


MC's Energy Zone is a two tier indoor adventure play area providing a world of interactive fun for children up to and including 11 years of age or up to 4ft 10 inches in height. Parental supervision is required at all times and the facility offers a wide range of activities including parent and toddler coffee mornings and party hire. Opening...

More Info
Mickey Millers Family PlayBarn


Admission: £4.50 per person. Babies free. Opening Times: Wednesday and Thursday: call for availability. Friday: 10am to 7pm Saturday: 10am to 6pm Sunday: 10am to 6pm. During School Holidays they are open all week Monday to Sunday, 10am to 6pm.

More Info
Millie Meerkats Playbarn


Millie Meerkat's Playbarn Bridgnorth is an educational childrens play area and childrens birthday party venue with a difference. Fun & Educational Animal Encounters with Meerkats, Snakes, Spiders and more ! Two Floors of Children Soft Play Enclosed safe indoor Basket Ball & Football Court Inflatable bouncing zone Toddlers Play Area...

More Info
MITCHELL'S FOLD STONE CIRCLE


The focus of many local legends, Mitchell's Fold is a Bronze Age stone circle set in dramatic moorland on Stapeley Hill. It once consisted of some 30 stones, 15 of which are still visible. BEFORE YOU GO Parking: A parking area is available at the end of the track. Cars are not permitted beyond the cattle grid onto the moorland. How to Find...

More Info
Monkey Mania Ludlow


We are a new indoor play centre in Ludlow. Our indoor soft play centre offers a fun and exciting place where children can come, explore and enjoy the adventure of carefree play in a safe and clean environment. With seating over two floors, come and enjoy a barista quality coffee or something from the café menu which offers a wide selection...

More Info
MORETON CORBET CASTLE


The impressive ruins of Moreton Corbet Castle are the product of over 500 years of building. The earliest surviving remains are those of a stone castle begun in about 1200, including a fine gatehouse. The Corbet family remodelled the castle in the 16th century, and the Elizabethan south wing is a rare survival from this period of a bold...

More Info
Nesscliffe Hill Country Park


Waymarked circular routes provide easy off-road cycling and horse riding as well as walking. Some easy, reasonably level walking from Pine car park. Also long walks over mixed terrain. Stout footwear recommended, can be very muddy.

More Info
OLD OSWESTRY HILL FORT


The huge hillfort at Old Oswestry was probably the stronghold and principal settlement of an Iron Age tribe, with its 40 acres protected by formidable ramparts. BEFORE YOU GO Access: The site contains steep pathways and uneven ground, so strong footwear is recommended. Mountain biking and cycling are not permitted on the hillfort. Parking:...

More Info
Oswestry Town Museum


The Oswestry Museum Project has come about through the work of the Heritage Open Days committee which after holding a successful event in 2010 (followed up in Sept 2011) looked towards the idea of an Oswestry Museum to tell the story of Oswestry whilst providing a hub for information to several other amazing local heritage sites. We have...

More Info
Park Hall Countryside Experience


Park Hall near Oswestry in Shropshire is one of the region's most exciting all weather family visitor attractions. With regular hands-on animal activities, two massive indoor playbarns, lots of outdoor play and driving activities there is never a dull moment for the kids. At a more sedate pace there are museums, exhibitions and beautiful...

More Info
Piggs Playbarn


The Apley Farm Shop was developed in March 2011 from old farm buildings at Stockton on the Apley Estate, owned & managed by the Hamilton family. The sympathetic restoration was undertaken acknowledging & preserving the buildings' features, history & heritage. The Estate is the epitome of rural English splendour. Shropshire boasts...

More Info
Pirate Play Pit - Telford


Play Pit Pirate Adventure provides fun and exercise in a safe and secure environment for children aged 0-12 years. Our large Pirate Ship play frame offers hours of entertainment with slides, ball pools, swinging ball, biff bash, crows nest and much much more... A special dedicated play area for the under 3's which is incorporated in the main...

More Info
Pirates & Princesses Adventure Zone


We are a family run business who are based in Telford, Shropshire. We have created an indoor soft play and Sensory area for children and their families to enjoy. The main play area is full of fun activities, this accommodates children up to the age of 12, our enchanted babies and toddler's area accommodates children under the age of 2, there...

More Info
PORTCHESTER CASTLE


Looking for a fun family day out? Visit Portchester Castle in Hampshire, South East England. It provides the perfect setting for a relaxed, fun, historic day out. The castle's commanding location has made it a major factor in the Solent's defences for hundreds of years. The most impressive and best-preserved of the Roman 'Saxon Shore'...

More Info
Quasar Shrewsbury


Admission:2015 Prices: From £3 per person per game depending on the size of your group, as groups only. Opening Times: Booking required as groups only for laser tag. It doesn't have to be a party though, just a big enough group of you!

More Info
Rays Farm Country Matters


At Rays Farm you will see a variety of deer, friendly goats and farm animals. Watch the grace and splendour of many owls, and explore a streamside walk of myth and magic woodcarvings. Back at the farm take a rest in the tea-shop or browse around our interesting selection of toys and gifts. Relax and enjoy wildlife and nature as it was...

More Info
Rednal Karting


Admission: From £15 per person for a junior. Opening Times: Open daily on a session timetable. Phone booking necessary for arrive and drive plus others.

More Info
Royal Air Force Museum Cosford


Set in scenic Shropshire, the Royal Air Force Museum Cosford has one of the largest aviation collections in the UK, with 70 historic aircraft displayed in three wartime hangars and within the new National Cold War Exhibition. This landmark building covers over 8,000sqm, visitors will be able to see Britain's V Bombers the Vulcan, Victor and...

More Info
Royal Stafford Ceramic Cafe


The Ceramic Café at Royal Stafford is a place where you can create your own unique and colourful piece of tableware or giftware. We provide a wide range of pieces to choose from including Plates, Cups, Mugs, Bowls, Teapots, Clowns and Teddy Bear Figurines. All items are made in Stoke-on-Trent at the Royal Stafford Factory which adjoins...

More Info
Scotty's Donkeys & Animal Park


Scottys Donkeys and Animal Park is a family run petting farm, offering a chance to stroke and feed the animals including donkeys, horses, pigs, rare breed sheep, goats, rabbits, rheas, chickens and ducks. Children will also have the chance to have a donkey ride, have a bounce on our bouncy castle and play in our giant all weather sandpit. ...

More Info
Severn Centre


The Severn Centre opened in September 2004 and is a multi-purpose sports and community centre in Highley, the largest village in South Shropshire. It provides high-quality community, leisure, health and life-long learning facilities for the people of Highley and its surrounding areas. The £3.5 million project was developed as a multi...

More Info
Severn Centre Outdoor Pool


The 25m heated open air swimming pool provides the holiday atmosphere. With picnic area, sweet kiosk and baby pools, there is something for everyone. Open May to September (weather permitting, please call to confirm), sessions include adult only, kid's splash and swimming lessons. See are new timetable below. To keep our carbon footprint down, we...

More Info
Shrewsbury Castle and The Shropshire Regimental Museum


The oldest parts of the Castle were built between 1066 and 1074, during the reign of William the Conqueror. There were additions over several centuries. Later, in the late 18th century, Thomas Telford remodelled the interior as a private house. The Castle was acquired by the Corporation of Shrewsbury in 1924 through the generosity of Shropshire...

More Info
Shropshire Hills Discovery Centre


The perfect place to begin your exploration, or rediscovery, of the Shropshire Hills - an Area of Outstanding Natural Beauty. We will tell you some of the stories of this varied landscape, its people, its places, and its history and heritage. A visit to the Shropshire Hills Discovery Centre will inspire you to explore the area and give you...

More Info
Shropshire Hills Mountain Bike Centre


Welcome to The Shropshire Hills Mountain Bike And Outdoor Pursuit Centre Website Set in the picturesque Shropshire Hills, this is the only Mountain Bike Centre in the UK that has all the facilities 'under one roof'. Set in 4 acres of beautiful Shropshire Countryside we offer unrivaled access into some of the UKs finest natural...

More Info
Shropshire Raft Tours


Shropshire Raft Tours welcomes you to our canoe/kayak hire, mini raft hire and mega stand up paddle board hire along the beautiful River Severn located in Coalport, Shropshire. Your 7 mile trip starts in Coalport. We provide all the equipment including a free minibus shuttle. We allow up to 4 hours to paddle the route which gives you time to...

More Info
Shropshire Wildlife Trust


Shropshire Wildlife Trust To protect and enhance the wildlife and wild places of Shropshire and to promote understanding, enjoyment and involvement in the natural world. With strength of numbers and over 50 years of experience behind us we are an increasingly effective champion for local wildlife. We are based at The Cut Visitor Centre in...

More Info
South Shropshire Leisure Centre


Facilities 25 metre pool with 65 metre Flume Ride Spa Spectator gallery Multi-purpose sports hall 384 Tiered Seating 49 station fitness suite Dance studio Also available at this centre Teme Cafe Viewing area Snacks and drinks vending Baby changing facilities Equipment hire Free locker hire ...

More Info
Springhill Farm Riding Stables


Although called riding stables, we are a comprehensive BHS approved equestrian centre and are situated just 7 miles from both Oswestry and Llangollen, on the Wales / England border, overlooking the Ceiriog Valley giving instant access to great off road riding on tracks, fields and bridleways, together with our own private off road trails. Our land...

More Info
Stokesay Castle


Stokesay Castle is the finest and best preserved 13th century fortified manor house in England. It offers visitors a unique glimpse into a distant age, when strength and elegance were combined. Set amid peaceful countryside near the Welsh border, Stokesay Castle forms an outstandingly picturesque group with its timber-framed gatehouse and the...

More Info
Supercamps


Activity day camps for children aged 4-14 combining Sports and Arts into a fun-fuelled programme keeping children active, alert, safe and happy during the Easter and Summer holidays!

More Info
Telford Ice Rink


Telford Ice Rink is "the coolest place in town" offering great family fun for all skating abilities. Learn to skate, celebrate your birthday or simply enjoy a day out with friends.  

More Info
Telford Snowboard and Ski Centre


Telford Snowboard and Ski Centre is located adjacent to Madeley Court Sports Centre, on the outskirts of Madeley. It is the ideal facility from which to learn to ski or improve your techniques before your winter holiday.

More Info
Telford Steam Railway


Located in the West Midlands, 20 miles west of Wolverhampton, Telford Steam Railway is a preserved railway operated by a small and friendly team of volunteers on Sundays and Bank Holidays from Easter to the end of September, and at Christmas.

More Info
Telford Superbowl


Tenpin Telford is your best choice for a great time, whether you're visiting us during the day or evening. The Beach Road Cafe is your one-stop-shop for a wide selection of great tasting food. With the fully licensed bar showing Sky Sports you'll feel at home in Tenpin Telford. Add a little variety to your bowling with...

More Info
Teme Ludlow


Admission: Adult £3.90 Junior (Under 16 years) £2.30 Senior Citizens (Over 60 years) £3.70 Under 3 years Free Opening Times: Monday to Friday 7am to 10.30pm Saturday 7.30am to 6.30pm Sunday 7.30am to 7.30pm Swimming timetables operate within these parameters. Flume Slide is open at weekends...

More Info
The Adventure Rope Course


We have a wealth of experience working with Students from Year 5 to Postgrad level on a range of topics including: Teamwork, Leadership, Effective Communication, Bushcraft and Campcraft, Risk Awareness, Marketing, Leisure and Tourism and Outdoor Leisure Management. We help groups to review each activity to ensure that thought...

More Info
The Clay Centre


The clay centre offers children's pottery parties and holiday clay clubs. The Clay Centre is run by Alistair Gillies who has, over the last 25 years, taught pottery to all ages from 4 years to 80 years, including 15 years full time secondary teaching, and since 2001 being a visiting pottery teacher at local primary schools. The children's...

More Info
The House on Crutches Museum


The House on Crutches Museum is situated in a remarkable timber framed building dating back to Elizabethan times. It houses an extensive social history collection covering many aspects of community life and agriculture in Bishop's Castle and South West Shrophire. The story of this unique small town is told through displays of local artefacts...

More Info
The Ludlow Mystery Treasure Trail


Ludlow and its castle are perched on a cliff above the picturesque River Teme in south Shropshire, one of the most unspoiled parts of rural England. The town breathes history at every turn, but it's far from being a museum piece. The town centre's ordered elegance is evidence of the 900 year old Norman planned town. The Trail around the town...

More Info
The Quarry Swimming and Fitness Centre


We have the following facilties available: Quarry pool - 51 metre flume (available during recreational swimming sessions), 1,3 and 5 metre diving boards (available during recreational swimming sessions on the hour for half an hour) and spectator gallery Priory pool Claremont pool Teaching pool Fitness suite - including split...

More Info
The Shrewsbury Mystery Treasure Trail


"It takes a little exploration on foot to reveal the delights of this medieval town" John Betjeman This lovely historic county town has something for everyone from modern and interesting shops through to the fabulous Quarry Park and playground as well as 60 different real ale pubs and a monthly farmers' market in The Square. With a...

More Info
The Sun Valley Canoeing Co


The Sun Valley Canoeing company has been running since 1988 and specialises in Canadian-style canoe trips.On every trip there is a guide, who will supply you with the buoyancy aids, give you tuition before you set off, and accompany you down the river if required!

More Info
The Two Henrys


PLAY ZONE - Indoor Play Building OPENING TIMES Sunday - Thursday 10am - 9pm.Friday & Saturday 10am - 9pm. TOTS TIME Held during Term Time only.Monday - Friday 10am - 12noon & 1pm - 3pm. CHILDREN'S PARTIES We offer children's party packages - please ring for fully details....

More Info
The Two Henrys Playzone


The Two Henrys is the perfect place for any occasion, whether you're celebrating a special day, meeting up with friends or wanting to enjoy a relaxing family meal, the team at the Two Henrys will make you feel welcome. We have a selection of delicious mains as well as sweet treats for you to enjoy. We'll make your visit to the Two...

More Info
The Venue


he Venue at Park Hall is a delightful family leisure complex just a short drive from the centre of Oswestry. FUN FOR KIDS! Children can enjoy themselves on the Softplay whilst parents can catch up together in the Cafe or even check their emails with free WiFi! "The Woodland Den" is a fun and colourful soft play area designed with...

More Info
Wacky Warehouse - Gingerbread Man


Offering great value meals, including our famous 2 meals for £10, in the large open surroundings of our restaurant, also offering a great range and choice for our little guests with our Award Winning Children's Menu. Our restaurant allows our guests to observe the picturesque views that The Gingerbread Man has to offer and relax in the...

More Info
WACKY WAREHOUSE Market Drayton - Gingerbread Man


WACKY WAREHOUSE - Indoor Play Building - for children up to 4ft 9ins tall OPENING TIMES Monday - Friday 3pm - 8pm. Saturday & Sunday 11.30am - 8pm. TOTS TIME Monday - Friday 9.30am - 3pm. PARTY PACKAGES Available from £6.99 per child - ring for full details....

More Info
WACKY WAREHOUSE Telford Bridge Builder


The Bridge Builder opened in 1998 and has a modern and well kept interior. It has a large restaurant with bar and a popular Wacky Warehouse for the kids. We have an extensive menu catering for all tastes and ages from snacks, Kids meals, steaks, burgers, and pub favourites. Situated at the entrance to The Wrekin Retail Park, we are...

More Info
WENLOCK PRIORY


The tranquil ruins of Wenlock Priory stand in a picturesque setting on the fringe of beautiful Much Wenlock. An Anglo-Saxon monastery was founded here in about 680 by King Merewalh of Mercia, whose abbess daughter Milburge was hailed as a saint. Her relics were miraculously re-discovered here in 1101, attracting both pilgrims and prosperity to the...

More Info
Weston Park


One visit is all it takes to fall head over heels in love with Weston Park. It is a more engaging experience than any other stately home or castle. It's a love affair that captures everyone. You do not have to be a gardener to enjoy the magnificent gardens and grounds, an historian to see why royalty and prime ministers are drawn to the...

More Info
Wheely Wonderful Cycling


Choose from a short break or longer holiday ... you can start any day you like. The price of your holiday Includes: all accommodation, brilliant routes, luggage transported, quality bikes & equipment and our award winning service.

More Info
WHITE LADIES PRIORY


Ruins of the late 12th century church of a small nunnery of 'white ladies' or Augustinian canonesses. The priory enjoyed a moment of high drama in 1651 when it briefly became the hiding place of Charles II after his defeat at the Battle of Worcester. Disguised as a woodsman with his face covered in soot, he soon moved to nearby Boscobel...

More Info
Wonderland - Telford


Come and experience the magical world of Wonderland, take a walk through our Fairytale trail, trek through our Dinosaur valley, get lost in our Wonderland Maze, visit the ice mountain in the Winter Village and enjoy unlimited rides and indoor soft play. Enjoy UNLIMITED FREE RIDES and the use of our indoor soft play area set within 9...

More Info
Woodseaves Miniature Railway


The Woodseaves Miniature Railway is a narrow gauge railway which runs around the Woodseaves Garden Plants nursery. Our History page contains details of our progress over the years so here's some brief information. The railway was started in 2003 featuring around 275 yards of track and a further route was added in 2008 extending the track to...

More Info
WROXETER ROMAN CITY


Discover urban-living 2,000 years ago at Viriconium (Wroxeter) - once the fourth largest city in Roman Britain. Wander the remains of the bathhouse and explore a reconstructed town house from a city which was almost as large as Pompeii. Discover the daily lives of the people who lived here with the audio tour and through their objects - found here...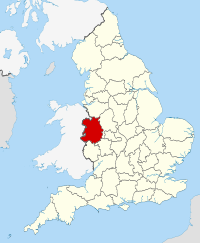 Welcome to the wonderful county of Shropshire. If you need child friendly ideas where to take the kids, kids days out, or fun things to do with the kids in Shropshire then we can help. We have family pubs with kids play areas, soft play areas, indoor play areas, outdoor play areas, playgrounds, aquariums, castles, stately homes, children's clubs such as Scouts, Cubs, Beavers, Brownies, Guides, youth clubs, activity centres, Air, Sea, Army Cadets, and all in Shropshire. We list children's entertainers in Shropshire if you are planning a birthday, cinema, theatre, petting zoo, animal farms, children's farms, leisure hire, museum and art gallery, nature areas such as parks, and countryside walks and beaches. We have kids activities related to outdoor pursuits and sports such as swimming, ice skating, ten pin bowling and football centres. We list theme parks and Adventure Parks in Shropshire. If you are looking for zoos with more exotic animals then we have them. Don't forget to look at the nearby counties of Cheshire, Wrexham, Powys, Herefordshire, Worcestershire, West Midlands, Staffordshire to see what they can offer you. We have days out with the kids in Shropshire in and near :- Ackleton, Acton Round, Albrighton, Bridgnorth, Dawley, Hadley, Lilleshall, Madeley, Newport, Oakengates, Oswestry, Shrewsbury, Stirchley, Telford, Wellington.
Shropshire is a county in the West Midlands of England. It borders Wales to the west.
Shropshire is one of England's most rural and sparsely populated counties. The population of the non-metropolitan/shire county of Shropshire is 289,100 - making it the least populated two-tier governed area in the United Kingdom. With the recent Local Government White Paper's support for new unitary authorities, Shropshire County Council is proposing the abolition of Shropshire's district councils, becoming a unitary authority. The borough of Telford and Wrekin, included in Shropshire for ceremonial and geographical purposes, has been a unitary authority since 1998.