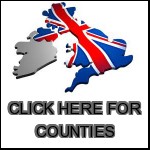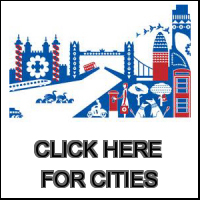 Here you will find a comprehensive list of zoo and wildlife parks at venues in the UK, please choose whetheir you want to look by city or county and click on an image to browse that section. catering for days out for you, your children, and your family, some of these venues are wildlife parks that let you drive through and could include elephants, lions, zebra, giraffe, rhino, monkeys, and many other exotic animals including birds, reptiles, tropical fish and insects. We also list petting zoos and wildlife parks venues in the animal farm and petting zoo section. Many of the zoo venues listed will cater for your children's birthday party, corporate event or private function (check your venue for more info). We provide information on zoos by county or city in the UK so if it's a good time out you want take them to the zoo, zoo, zoo! Please use the home page for county level browsing.
If you cannot find the zoo or wildlife park you are looking for, then use the home page search box for more zoo search options.
If you think we have missed a zoo you would like to see here, or you spot incorrect information then please let us know with the
PUT IT ON THE MAP
feature.
CHILDREN's LEISURE WEBSITE ALWAYS RECOMMEND YOU CALL ANY ZOO OR BEFORE YOUR VISIT TO AVOID DISAPPOINTMENT.