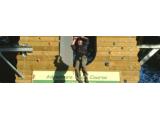 Looking for:
Outdoor / Active
Address:
The Albrighton Hall Hotel and Spa
Shrewsbury Road in Albrighton
Shrewsbury
Shropshire
Postcode:
SY4 3AG
Telephone:
01970 871777
Website:
Click Here
---
We have a wealth of experience working with Students from Year 5 to Postgrad level on a range of topics including:
Teamwork, Leadership, Effective Communication, Bushcraft and Campcraft, Risk Awareness, Marketing, Leisure and Tourism and Outdoor Leisure Management.
We help groups to review each activity to ensure that thought goes into what made each success and how the learning could be built upon whilst ensuring that the experience is fun and inclusive.
Admission:
Opening Times:
Booking required, some seasonal restrictions.