Days Out Somerset
| | | |
| --- | --- | --- |
| | Fizz Pop Science Parties are a fabulous way of making your child birthday a special one. Sometimes people start of thinking a science party just cant be fun?? can it...? Well every person that has a... | |
| | | |
| --- | --- | --- |
| | Set in the beautiful Somerset countryside the 50 acre family adventure park is one of the largest visitor attractions in the South West providing fun and variety with something to offer everyone.... | |
| | | |
| --- | --- | --- |
| | Covering over 42 acres, Apex Leisure and Wildlife Park offers visitors a chance to relax away from the bustle of Burnham's shopping centre and beach. Apex was once... | |
| | | |
| --- | --- | --- |
| | Our oval racing circuit, situated above Cheddar on the Mendip Hills, is home to some of the most exciting stock car, banger and caravan racing in the UK! | |
| | | |
| --- | --- | --- |
| | Comprising three auditoria, the Main House, Ustinov Studio and the egg theatre for children and young people, a wonderfully varied programme of top quality entertainment is on offer all year... | |
| | | |
| --- | --- | --- |
| | ODEON Bath, Kingsmead Complex, James St West, Bath. BA1 2BX | |
| | | |
| --- | --- | --- |
| | Rain or shine, the Grand Pier is the ultimate indoor theme park. Its unique credentials offer World Class rides and attractions, function rooms, conferencing, entertainment and event space all in... | |
| | | |
| --- | --- | --- |
| | The man-made lake was dug by hand in 1910 and is home to a variety of bird life including swans and ducks. A small island in the middle of the lake provides nesting space and a number of small... | |
| | | |
| --- | --- | --- |
| | Welcome to Dunster Estate, part of The Crown Estate. Set in the rolling hills of Exmoor National Park in Somerset, Dunster offers a wide range of attractions for visitors, including spectacular... | |
| | | |
| --- | --- | --- |
| | Royal Victoria Park was laid out in 1829 becoming one of the earliest public parks in the country and possibly the first created through public subscription. The residents of Bath paid for the... | |
| | | |
| --- | --- | --- |
| | One of only four Palladian bridges of this design in the world can be crossed at Prior Park, which was created in the 18th century by local entrepreneur Ralph Allen, with advice from... | |
| | | |
| --- | --- | --- |
| | The Perfect Way to Explore Exmoor, one of England's most beautiful National Parks | |
| | | |
| --- | --- | --- |
| | Combe Sydenham nestles in a hidden Exmoor Valley. The buildings give a very special opportunity to see history restored. The estate allows observation of unspoilt nature at its best. | |
| | | |
| --- | --- | --- |
| | Located in the village of Cannington, Somerset, the Walled Gardens lie within the grounds of a medieval priory and many of its fine buildings, including the walls of the... | |
| | | |
| --- | --- | --- |
| | Yeovil Railway Centre has steam train days, visits from main line engines for servicing, special events and a well stocked shop. | |
| | | |
| --- | --- | --- |
| | John and Christine Gartell, their family and friends look forward to welcoming you to the narrow gauge Gartell Light Railway. Step back in time to a more leisurely age and ride through the beautiful... | |
| | | |
| --- | --- | --- |
| | During 1985, the Great Western Railway's 150th anniversary year, the Trust opened a small museum in the down side waiting room at Blue Anchor Station. So far, around 550 items, mainly GWR or with... | |
| | | |
| --- | --- | --- |
| | The Somerset & Dorset Railway Trust is dedicated to all matters relating to the Somerset & Dorset Joint Railway (SDJR) and its associated undertakings. As... | |
| | | |
| --- | --- | --- |
| | This railway has unfortunately now stopped running! Welcome to the Weston Miniature Railway Our 7 ¼ inch gauge miniature railway operates on the Beach Lawns, Marine Parade in... | |
| | | |
| --- | --- | --- |
| | Welcome aboard the West Somerset Railway in our 35th Anniversary year. Travel 20 miles through picturesque Somerset coast and countryside perhaps stopping off at one of... | |
| | | |
| --- | --- | --- |
| | Slow the pace of life with a trip at the East Somerset Railway. Nostalgia comes to mind, with thoughts of "yester-year", guards with flags and whistles, doors... | |
| | | |
| --- | --- | --- |
| | Minehead EYE is a wooden indoor skate park and BMX park which also houses a recording studio, DJ Booth, IT Suite, Media Lab and Games room. It serves as a youth and community... | |
| | | |
| --- | --- | --- |
| | Rain or shine, summer or winter the action never stops at the Avon Ski & Action Centre. In a scenic woodland setting on the edge of the glorious Mendip Hills, the centre is reminiscent of a... | |
| | | |
| --- | --- | --- |
| | Three types of craft are available at the Boating Station: the skiff, the punt and the canoe. OPENING HOURS AND PRICES 2010 Season: Easter till end September Open every... | |
| | | |
| --- | --- | --- |
| | Opening Times Monday 10am -... | |
| | | |
| --- | --- | --- |
| | Yeovil is a lovely place, full of amazing countryside and things to do. Somerset is generally beautiful and only a short distance from Devon and Dorset! Finding family things to do isn't... | |
| | | |
| --- | --- | --- |
| | Always living in Somerset, the Sheppy family still continues the ancient combination of farming with cider-making. The Museum contains many ... | |
| | | |
| --- | --- | --- |
| | Welcome to the Clevedon Pier, the only fully intact, Grade 1 listed pier in the country. The pier has been beautifully restored and provides a lovely day out for all the family. There are... | |
| | | |
| --- | --- | --- |
| | Wells Cathedral welcomes visitors every day of the year and it is really only by coming in person that you can properly experience this wonderful and holy place. While admission to the... | |
| | | |
| --- | --- | --- |
| | The West Country's finest working water mill, built in 1680, the mill is set in magnificent surroundings alongside the River Avill overlooking Exmoor National Park, only minutes from Dunster... | |
| | | |
| --- | --- | --- |
| | Located in the Vale of Taunton Deane, Bishops Lydeard is a small village near the market town of Taunton. There were originally two mills in the village, Higher and... | |
| | | |
| --- | --- | --- |
| | Visitor Attraction, Scheduled Ancient Monument and Church Romantic Ruins - Once the grandest and richest Abbey in England. A great Glastonbury experience awaits you here! Peaceful parkland... | |
| | | |
| --- | --- | --- |
| | Walk where Romans walked on 2000 year-old pavements beside the steaming pool. Opening Hours January - February 09:30 - 16:30, exit 17:30 March - June... | |
| | | |
| --- | --- | --- |
| | PLAYZONE (Indoor Play Building) OPENING TIMES ... | |
| | | |
| --- | --- | --- |
| | Cheeky Monkey's provides children with an environment for play and become's a 'happy' stage into their childhood. Here a growing reputation transcends generations, where a child... | |
| | | |
| --- | --- | --- |
| | Phafal's Childrens Fun and Play 4 Fishermans Wharf West Quay Bridgwater Somerset TA6 3HL Telephone: 01278 459598 | |
| | | |
| --- | --- | --- |
| | Queen's Hall Warren Road Minehead Somerset TA24 5BG Telephone: 01643 703 044 | |
| | | |
| --- | --- | --- |
| | Welcome to Wivey Pool. Wiveliscombe Open Air Pool Wiveliscombe Taunton Somerset TA4 2TA Telephone: 01984 624720 | |
| | | |
| --- | --- | --- |
| | When summer comes, Shepton Mallet Lido provides the ideal place to swim, relax and enjoy the sun. Refurbished to a high specification in 2006, it now provides an excellent outdoor facility for the... | |
| | | |
| --- | --- | --- |
| | Opening Times 21 April - Friday 22 July (SummerTerm time) Saturday, Sunday 8.30am–7.00pm ... | |
| | | |
| --- | --- | --- |
| | 30x12m main Pool, semi-circular childrens Pool and Splash Area with slide, fountains and water jets. Spacious lawn surrounds for a great family day out. Hot... | |
| | | |
| --- | --- | --- |
| | Pilgrims and visitors have been made welcome at Bath Abbey for hundreds of years. As one of the most visited places in the South West, we welcome over 350,000 people through our doors each year,... | |
| | | |
| --- | --- | --- |
| | Crewkerne has a long and interesting history - its status as a Saxon royal Mint, its importance as a stopping place for travellers, and its prosperity based on the textile industry. The ancient... | |
| | | |
| --- | --- | --- |
| | This friendly family museum caters for all ages. The displays range from the archaeology of the earliest inhabitants to the wildlife that you can find today. Other displays cover the local... | |
| | | |
| --- | --- | --- |
| | The Royal Navy operates on the sea, under the sea, on the land and in the air. Welcome to the Fleet Air Arm Museum - representing the flying arm of the Royal Navy. Opening Hours ... | |
| | | |
| --- | --- | --- |
| | The exhibition at the Jane Austen Centre in Bath has been created with the guidance of local members of the Jane Austen Society and authorities on Jane Austen. Open all year Summer 2nd... | |
| | | |
| --- | --- | --- |
| | We look forward to welcoming you to the Fashion Museum Study Facilities at the Assembly Rooms. The Fashion Museum is open every day except 25 & 26 December. January -... | |
| | | |
| --- | --- | --- |
| | The UK's largest exhibition of the greatest cars from around the world with over 400 amazing cars and bikes from nostalgic classics of the 50s and 60s glorious Bentleys and Rolls Royces to... | |
| | | |
| --- | --- | --- |
| | This friendly family museum caters for all ages. The displays range from the archaeology of the earliest inhabitants to the wildlife that you can find today. Other displays cover the local... | |
| | | |
| --- | --- | --- |
| | The Somerset Rural Life Museum is based in Glastonbury. In the Abbey Farmhouse the social and domestic life of Victorian Somerset is described in reconstructed rooms and there is a... | |
| | | |
| --- | --- | --- |
| | Norwood Farm is a working organic farm. It is also a Rare Breeds Survival Trust Approved Centre with over 30 rare British animal breeds, including Red Poll cattle, Exmoor Ponies, Gloucester Old... | |
| | | |
| --- | --- | --- |
| | FUN HOUSE - Indoor Play Building OPENING TIMES Term Time: Monday - Friday 9am - 8pm. Saturday 10am - 8pm. Sunday 10am - 7pm. Last admissions 1 hour before closing. TOTS TIME ... | |
| | | |
| --- | --- | --- |
| | FUN FACTORY (Indoor Play Building) OPENING TIMES Monday - Friday 9am - 8pm. Saturday & Sunday 12noon - 8pm. PARTY PACKAGES Please ring for details on party packages. Private... | |
| | | |
| --- | --- | --- |
| | Set in 1½ acres of land, The New Inn has an olde worlde. Everyone is made to feel extremely welcome and families will be delighted with the facilities and extras for children. Food is... | |
| | | |
| --- | --- | --- |
| | The Cross Keys dates back to the early part of the 18th Century on land which had been acquired by Hugh Sexey of Bruton after the dissolution of the Benedictine Priory of Bath. It is situated just a... | |
| | | |
| --- | --- | --- |
| | The Dolphin Inn is a good old fashioned pub serving good old fashioned food - you won't go home hungry with our portions. Locals and passers by frequent the pub as we are on the main cycle path... | |
| | | |
| --- | --- | --- |
| | 75 years ago we wanted families to have a place to spend time together, try something new and relax. We still believe the same today. Our resorts have changed quite a bit though - see for yourself. ... | |
| | | |
| --- | --- | --- |
| | The Blathwayt is situated adjacent to Bath Racecourse and Lansdown Golf club in the beautiful open Downs of Lansdown. With idyllic garden overlooking the downs complete with childrens play area. ... | |
| | | |
| --- | --- | --- |
| | The aim of this project is to provide an inspirational facility that can be enjoyed by all the family. We hope that people of all ages will get pleasure from seeing unusual plants and animals in a... | |
| | | |
| --- | --- | --- |
| | We are open every day 9am-5pm. Entry is free! Bath City Farm is a 37 acre community managed green space that provides a community service to all residents of Bath and North East Somerset. The ... | |
| | | |
| --- | --- | --- |
| | Aimed at 0-10 year olds there are whizz slides, crawl tubes, dangling snakes, spinning disks and a triangular terrain. Seperate soft play area and baby area. Out door play area available in the... | |
| | | |
| --- | --- | --- |
| | Three levels of fantastic fun for children aged 0-12 years old At Bounce, we recognise that keeping children active plays a key role in promoting physical and mental well being to growing... | |
| | | |
| --- | --- | --- |
| | The Willow Play Village is open from the following times. Opening Times Monday – Saturday 9:30am – 6pm Sunday 10:30am – 5:30pm Bank Holidays 10.30am - 5.30pm Prices 4... | |
| | | |
| --- | --- | --- |
| | In alliance with the community church this play center is also good for parties. | |
| | | |
| --- | --- | --- |
| | Childrens indoor soft play centre for children from 0 to 12 years with cafe and childrens parties. Freshly prepared hot and cold food available daily at affordable prices. FREE entry... | |
| | | |
| --- | --- | --- |
| | Ferne Animal Sanctuary strives to provide care and refuge for unwanted domestic and farm animals. The Sanctuary rehomes dogs and cats within a 30 mile radius of Ferne. Some horses and ponies are... | |
| | | |
| --- | --- | --- |
| | We hope that you enjoy your visit to The Wildlife Park at Cricket St Thomas – one of the top Wildlife Parks in the southwest. This site will give you an insight into the part the Wildlife Park... | |
| | | |
| --- | --- | --- |
| | Tropiquaria Zoo, award winning Animal and Adventure Park is a great day out for adults and children of all ages. Hold a snake or creepy crawly in the Tropical Hall, visit the amazing puppet show and... | |
| | | |
| --- | --- | --- |
| | There are three floors of fun with log ramps, ball pits, cargo nets, tunnels and slides to play in a safe environment. There is a seating area for adults. Snacks and refreshments are available. ... | |
| | | |
| --- | --- | --- |
| | Play centre with seperate area for toddlers with swings, slides, ropes netted areas and ball games. | |
| | | |
| --- | --- | --- |
| | Red Lion Court, Town St, Shepton Mallet, Somerset | |
| | | |
| --- | --- | --- |
| | Rug Ratz Indoor Play Centre is Yeovil's premier activity centre for children of all ages. Rug Ratz caters for children from Birth to 11 years. With three separate play areas, babies,... | |
| | | |
| --- | --- | --- |
| | Jungle jungle is divided into three distinct areas so that even the youngest can explore in a safe and secure environment. We have a large playframe for the older children pictured at the top ,... | |
| | | |
| --- | --- | --- |
| | Junction 21 is the fun place for children AND adults...Katie and Julie have created a relaxed environment for your children where creativity is the name of the game...Slides, ball pools,... | |
| | | |
| --- | --- | --- |
| | Experience unforgettable outdoor adventures. Scale heights, paddle the river, explore underground. With over 40 exciting, stimulating and challenging activities all on site, we know there... | |
| | | |
| --- | --- | --- |
| | We are a play and party centre located in the heart of Taunton. We open at 9.30am every morning and close at 6.00pm every evening, so there's plenty of time to come after school! ... | |
| | | |
| --- | --- | --- |
| | Every visitor can join in with the hands on animal feeding and ask the farmer anything about the animals from breeding them, feeding them to treating them if they are poorly. The farmer and... | |
| | | |
| --- | --- | --- |
| | At Aquasplash we have a 4 lane, 25 metre pool that doubles up as a fun pool at weekends and West Somerset School holiday times. Aquasplash is the home of Waterfitness our aerobic session in the... | |
| | | |
| --- | --- | --- |
| | The Worlds largest helicopter museum. Collection includes the Queens helicopters, the World speed record holder, the Vietnam veterans, a Russian gunship and many more. Helicopter air experience... | |
| | | |
| --- | --- | --- |
| | • Food served all day long • Large attractive garden • Set alongside the river Avon • Kids outside play area • Function room for... | |
| | | |
| --- | --- | --- |
| | If you really do crave exercise then there's sure to be something here to suit: swimming (25m pool and kids pool), squash, tennis (floodlit), table tennis, bowls, badminton, weights, fitness classes,... | |
| | | |
| --- | --- | --- |
| | One of the country's great small museums, the Holburne houses a wondefully rich collection of fine and decorative art including paintings by Breughel, Gainsborough, Stubbs & Turner, astonishing... | |
| | | |
| --- | --- | --- |
| | SeaQuarium offers an underwater voyage of discovery, where you can experience aquatic life from several regions of the world including the Amazon, the Pacific Ocean, the Indian Ocean, the Red Sea and... | |
| | | |
| --- | --- | --- |
| | Have a great family day out at Somersets top award winning farm attraction - all year round A family run farm attraction, all the animals and staff at Court Farm are looking forward to welcoming... | |
| | | |
| --- | --- | --- |
| | Animal Farm Adventure Park was established in 1984 when an area of land was utilised from a larger farm to start a Rare Breeds Farm. Set on 23 acres on the Somerset levels behind Brean Sands and one... | |
| | | |
| --- | --- | --- |
| | Wookey Hole Caves is a show cave and tourist attraction in the village of Wookey Hole on the southern edge of the Mendip Hills near Wells in Somerset. Wookey Hole cave was formed by the... | |
| | | |
| --- | --- | --- |
| | Discover the American way of life from colonial times, the joys and hardships of American children. Set in 30 acres of beautiful parkland. Regular events, Gift shop, tearoom, picnic area. Educational... | |
| | | |
| --- | --- | --- |
| | The red turrets and towers of Dunster Castle rising up from their wooded perch is a dramatic spectacle for any visitor. Drama that is mirrored in the castle's history, more than 1,000 years of... | |
| | | |
| --- | --- | --- |
| | Spectacular Victorian Gothic Revival house with gardens and parkland A fine Victorian country house created by one of England's richest commoners, William Gibbs, who built his fortune on... | |
| | | |
| --- | --- | --- |
| | A major tourist attraction for over 200 years, with plenty to do above and below ground. Outstanding Natural Beauty, where you'll find many rare species. The Cathedral-like Caves and... | |
| | | |
| --- | --- | --- |
| | From clay mail to email Bath Postal Museum tells the history of writing from its earliest incarnation. With something for everyone from colourful and frequently changing exhibitions to dressing up... | |
| | | |
| --- | --- | --- |
| | A Falconry Centre in the Heart of Exmoor, with falconry days and hawk walks, fully organised activity breaks, bed and breakfast, clay pigeon shooting, and riding holidays - PEACEFUL, TRANQUIL,... | |
| | | |
| --- | --- | --- |
| | With 12 indoor and outdoor adventure play areas including tube slides and heated soft-play, Noah's Ark Zoo Farm is fun for all the family. The 100 acre Bristol attraction also offers a... | |
| | | |
| --- | --- | --- |
| | Welcome to one of the most exciting amusement parks in the UK - in fact, the largest Fun Park in the South West of England. Here at Brean in Somerset you'll find leisure activities galore for... | |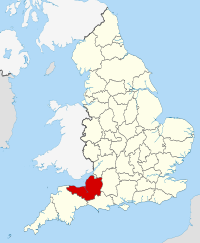 Welcome to the splendid county of Somerset. If you need child friendly ideas where to take the kids, kids days out, or fun things to do with the kids in and near Somerset then we can help. We have family pubs with kids play areas, soft play areas, indoor play areas, outdoor play areas, playgrounds, aquariums, castles, stately homes, childrens clubs such as Scouts, Cubs, Beavers, Brownies, Guides, youth clubs, activity centres, Air, Sea, Army Cadets. We list childrens entertainers in Somerset if you are planning a birthday, cinema, theatre, petting zoo, animal farms, childrens farms, leisure hire, museum and art gallery, nature areas such as parks, and countryside walks and beaches. We have kids activities related to outdoor pursuits and sports such as swimming, ice skating, ten pin bowling and football centres. We list theme parks and fairgrounds in and near Somerset. If you are looking for zoos with more exotic animals then we have them. We now list seaside towns in and near Somerset, so grab your bucket and spade and head for the Somerset seaside with the kids. We have days out with the kids in Somerset in and near :- Bath, Bournemouth, Bristol, Cheltenham, Christchurch, Exeter, Gloucester, Plymouth, Poole, Salisbury, Swindon, Taunton, Torbay, Torquay, Weston Super Mare.

With loads of fun activities and things to do with kids in and around Somerset your kids will never get fed up. Theme parks are very popular around this time of year and failing that there fair grounds attractions to keep a lot of children entertained.

The school summer holidays are here again, and with so many popular venues you will find here on www.CHILDRENSLEISURE.CO.UK you won't be left without a museum to visit for FREE. A ride on a steam railway in Somerset, a day of waterfun at a water park or leisure centre swimming pool :).

If you have toddlers then you can choose form indoor playcentres in Somerset. With plenty of kids attractions and activities in the county of Somerset or not sure what to do with the kids just use the search on the right hand side of the site using your postcode to find the nearest attractions!

For the more sporty types there are ice skating rinks, roller blading places and dry and indoor ski slopes. Also with outdoor pursuits in Somerset for climbing, hiking, mountain biking and much more. Or if your more cultural there are cinemas, theatres and place to have dance lessons etc.

The things to do with kids in Somerset are tremendous and especially with cheap and free family places to goto in Somerset this year.

and softplay areas for toddlers to let the kids stroke the animals at petting farms in Somerset. Drive through a wildlife park and visit zoos in Somerset.

We have all sorts of aquariums listed in the UK but you may have to travel to another county. Looking for some where I take take the kids just have a look at some of the pottery making places and ceramic cafes.

School teachers may find useful for ideas for the class to visit on school days out educational and historical venues are normally the most popular on a school trip in Somerset!

If your on vacation then ten pin bowling alleys and the other best family tourist attractions just browse our site.


Somerset is a coastal county in Soth West England bordered by Devon, Dorset, Wiltshire and Bristol.

Somerset is a county in the south-west of England. The county town is Taunton. The ceremonial county of Somerset borders the counties of Bristol and Gloucestershire to the north, Wiltshire to the east, Dorset to the south-east, and Devon to the south-west. It is also partly bounded to the north and west by the coast of the Bristol Channel and the estuary of the River Severn. Somerset is a rural county of rolling hills such as the Mendip Hills and Exmoor National Park, downland, and large flat expanses of land including the Somerset Levels.