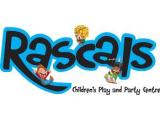 Looking for:
Indoor Play Areas
Address:
26 Lynx Crescent
Weston Industrial Estate
Weston Super Mare
North Somerset
Postcode:
BS24 9BP
Kids Activity:
Indoors
Telephone:
(01934) 643 686
Website:
Click Here
Attraction Information:
---
A massive 7,000 square foot building filled with fun and adventerous activities for children, whilst a welcoming, quality environment for parents to enjoy watching their children develop their skills at play.
Physical Development - Rascals offers great play value to promote physical activity and encourage exercise in a controlled and safe environment. The play equipment is cleverly designed to encourage physical activities including - sliding, crawling, balancing, swinging, bouncing, squeezing, hand eye coordination, ball skills, etc, everything a developing child would expect to experience at play.
Mental Development - Rascals offers play features to promote mental stimulation and intrigue with interactive light and sound features, interactive dwell areas, make belief activities, art and craft areas, dressing up, story time, social interaction
Parties - Rascals is famous for hosting exciting memorable birthday and special event parties.
Three levels of fantastic fun
------
Selection of inflatables
------
Large cafe area serving delicious hot and cold food & drink
------
Safe & Clean
Keeping adults happy:
Quality, clean, welcoming environment with great food and beverage offering and importantly good line of sight to allow the parent to interact with their children or relax knowing their children are safe because they can see them at play.
Rascals is the play and party centre for:
0-12 Year Olds
Open 7 days a week
09:00-18:30 - Monday - Friday
10:00-18:00 - Saturday, Sunday & Bank Holidays
09:30-18:00 - School Holidays
Admission Prices:
Under 1's Free
1 - 3 Years £4.00
4 - 12 Years £5.00
Adults £1.50
Formerly Bounce play centre!