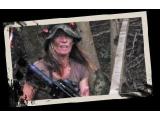 Looking for:
Active, Childrens Activities, Outdoor / Active, Sports & Leisure
Address:
Just off Main A48
Penllyn
Cowbridge
Vale of Glamorgan
South Wales
Postcode:
CF71 7RQ
Age Group:
All Ages
Kids Activity:
Outdoors
Telephone:
02920 593900
Website:
Click Here
Attraction Information:
---
At the start of the day you'll be issued with all the equipment you'll need. Combat clothing, a full face mask and goggles, protective head cover and of course your weapon.
All of our guns are the latest Paintball markers the Tippman FT50's powered by compressed air, our guns have all recently been updated and we are currently the only site not only in the UK but in Europe to have the Tippman FT50's
Using state of the art technology, the guns fire further, and straighter with a lighter smaller pellet, unlike other guns, will not bruise or mark the skin, or leave unsightly marks. We are aware that people have been put off playing paintball because of the "pain" element, this new equipment puts back all the fun in playing paintball.
We are pleased to announce the arrival of the latest state of the art digital laser guns for the ultimate outdoor adventure experience for all ages from 8 upwards, using high tech infra red laser technology you will play in a safe environment without the use of goggles or safety equipment, no projectiles nor bruises for an adrenaline filled day.
We will also provide you with an allocation of paint pellets. Further paint pellets can be purchased as can smoke grenades, paint grenades, jelly grenades and a few other delightful items with which to wreak havoc amongst your 'enemy'. We'll keep a running tally of your ammo usage and tot it up at the end of the day. The air to run your gun is free of charge.
There's also a 'safe area' where you are able to rest between games. Which also has flushing toilets for both males and females plus a tea making area and a dry changing room.
Laser Tag prices
Adults & Junior
Village Game:
£18.95 per person for 2 hours to include all equipment and tuition
£14.95 per person for 2 hours to include all equipment and tuition for 9-11 slot only
Bring a group of 10 - 20 people and one place is free of charge
Laser Tag times:
9am to 11am
11.30am to 1.30pm
2.00pm to 4.00pm
Weekdays for Birthday parties after school (Summer time, daylight hours allowing)
4pm to 6pm
School holidays, evenings and weekday games please phone to discuss your requirements
For Adults and Juniors (from 8 years and above)
Try archery at Taskforce – South Wales' premier activity centre. Whether you're a beginner or an advanced archer, we have a range of courses to suit your needs.
When you first pick up a bow to shoot your first arrow, you are taking part in a sport that dates back at least 20,000 years. During your half day archery event, we will give you all the tuition on all the rules and safety regulations, together with the equipment used.
You will have time to practice, followed by competition archery, scores are kept, and certificates presented to the winning Archer, or team.
We can offer, Field Archery and Target Archery.
2 Hours to include, Tuition, Archery Competition, all equipment, and certificates for winners.
8 -10 people minimum required. £19.95 per person
Enjoy the challenge of pitting your personal skills against friends or work colleagues.
Youngest age permitted: 8