Days Out Nottinghamshire
| | | |
| --- | --- | --- |
| | Nottinghams newest indoor soft play centre. Set over 4 levels. Seating available and a full stocked café. Separate toddler area. | |
| | | |
| --- | --- | --- |
| | Touring the key sites of interest in the City, you will hear fascinating and intriguing tales of Nottingham's past, focusing on the principal characters of interest throughout time -... | |
| | | |
| --- | --- | --- |
| | Our Paint a Pot Ceramic Cafe is spacious and brightly decorated, making it a lovely setting for you to come and spend some time creating your very own unique piece of art. Come and paint some... | |
| | | |
| --- | --- | --- |
| | The contemporary pottery painting & craft cafe situated in the heart of Nottingham. In our fully air conditioned, professional studio you can paint your own pottery while enjoying delicious... | |
| | | |
| --- | --- | --- |
| | Voted number 12 on the list of the 50 greatest railway journeys in the world the Great Central Railway is the UK's only double track, main line heritage railway. It's the only place in... | |
| | | |
| --- | --- | --- |
| | We are located on part of the former World War Two airfield of Winthorpe in eastern Nottinghamshire close to the border with Lincolnshire. Very little remains of the original wartime buildings and... | |
| | | |
| --- | --- | --- |
| | Quad biking fun for all the family, quad parties, family sessions, quad ramble adventures and inflatable quad track hire. Bike sizes to suit from 6 years and up. | |
| | | |
| --- | --- | --- |
| | At the leisure centre you can do loads of sports including Ice Skating - short tennis and loads more | |
| | | |
| --- | --- | --- |
| | Gather your team, tie up your shoes and choose your ball - it's time to go bowling! Whether you're in a big group or it's just the two of you, a game of bowling is a great day out for friends,... | |
| | | |
| --- | --- | --- |
| | Beneath the Castle a labyrinth of manmade caves and tunnels continue to tell the turbulent story of this historic site. Come along for a memorable tour and discover the secret passageways, King... | |
| | | |
| --- | --- | --- |
| | Welcome, fellow spirit, and join us, as we reveal the ghostly secrets of this ancient city of Nottingham! In the shadows of the Castle, in a graveyard, and underground in the living sandstone rock,... | |
| | | |
| --- | --- | --- |
| | Said by many to be the best kept secret among the forty two English cathedrals it is a gem. The Cathedral and Parish Church of the Blessed Virgin Mary is popularly known, as it has been for... | |
| | | |
| --- | --- | --- |
| | Jungletastic Ltd is an exciting children's indoor soft play centre in the Nuthall area of Nottingham. The centre provides fun and safe entertainment for children aged 0 - 11 years. | |
| | | |
| --- | --- | --- |
| | Escape Family Entertainment Centre offers: • Massive 4 tier Soft Play Area for over 4s • Separate under 4s Play Area • Electric Indoor Go Karts... | |
| | | |
| --- | --- | --- |
| | Children's indoor soft play centre with a separate area for babies and under 4's. The main play frame accommodates up to 11 year olds. We have a modern cafe serving delicious lunches and snacks. The... | |
| | | |
| --- | --- | --- |
| | A large main frame for the 5 to 11 years and a separate area with frame and soft play for the 4's and under. | |
| | | |
| --- | --- | --- |
| | Run Riot is an indoor playcentre for children aged between 2 and 10 years old. There are slides, ladders, aerial walkways, spinners, trolley ride, maze, ball pools and more. An area is set aside for... | |
| | | |
| --- | --- | --- |
| | Hoods Hideout is a soft play area providing a fun environment for children aged 0-11 years to improve their play skills, co-ordination and balance. Hoods Hideout is designed for maximum safety at... | |
| | | |
| --- | --- | --- |
| | Three thousand sq ft of indoor play area including climbing frames, a helter-skelter, slides, bouncing castle, soft play ball pools and supervised play. | |
| | | |
| --- | --- | --- |
| | Beechdale is much more than just a swimming centre. It is also home to Hoods Hideout Soft Play Adventure Centre including new sensory room and two squash courts. With pool activities to cater for all... | |
| | | |
| --- | --- | --- |
| | Facilities at Water Meadows include: 25m x 6 lane competition pool Leisure lagoon 65 station state-of-the-art fitness suite Activity Studio Wave machine 50m... | |
| | | |
| --- | --- | --- |
| | If you like the idea of an amazing high wire forest tree top course then Go Ape could be just your thing. We have Tarzan swings, rope bridges, ladders, tunnels and zip lines suspended up to 40... | |
| | | |
| --- | --- | --- |
| | HORSE PLAY - (Indoor Play Building) OPENING TIMES Monday, Wednesday & Friday 9.30am - 2pm. Saturday & Sunday 12noon - 6pm. TOTS TIME Monday, Wednesday &... | |
| | | |
| --- | --- | --- |
| | PLAY ZONE - Indoor Play Building OPENING TIMES Sunday - Thursday 11am - 8pm. Friday & Saturday 11am - 10pm. 'I ZONE' Come and see our brand new 'I Zone'.... | |
| | | |
| --- | --- | --- |
| | PLAYZONE (Indoor Play Building) OPENING TIMES & CHARGES Free of charge. Times do vary - please ring for details. | |
| | | |
| --- | --- | --- |
| | The Playzone opening times: - Mon - Thur 9-12 for under 5,s 12-8 all ages (last admission 7pm) Friday 9-12 for under 5's 12-9 all ages (last admission 8pm) Saturday &... | |
| | | |
| --- | --- | --- |
| | BAZZ AND JAZZ PLAY ZONE - Indoor Play Building OPENING TIMES Monday - Friday 10am - 9pm. Saturday & Sunday 12noon - 9pm. Please note last admissions are 8pm. PARENT AND TODDLERS Monday... | |
| | | |
| --- | --- | --- |
| | Attenborough Nature Centre is an award winning Visitor and Education facility surrounded by the tranquil waters of the beautiful Attenborough Nature Reserve. Situated within easy reach of Nottingham... | |
| | | |
| --- | --- | --- |
| | Floralands Farm Park including Maize Maze in Nottingham offers a great day trip for families. There are lots of animals including donkeys, llamas, pigs, lambs, pygmy goats and highland cattle and... | |
| | | |
| --- | --- | --- |
| | Hands-on experiments in the Science Centre which explore electricity, magnetism and light, ideal for young children. | |
| | | |
| --- | --- | --- |
| | Bridlesmith Gate has a long history with references to Bridilsmethisgate dating to 1304 . In earlier days it was known by the name Lorimers Street or by the latin translation vicus lorimorium . A... | |
| | | |
| --- | --- | --- |
| | Based at Nottingham's old courthouse and gaol, there are many ways to explore the Galleries of Justice Museum, with free exhibitions, audio & performance led tours and a themed café.... | |
| | | |
| --- | --- | --- |
| | Large soft play centre with separate junior, toddler and baby area. We take pride in our freshly prepared home cooked food and high standards of cleanliness. Relax in comfort while the kids play in... | |
| | | |
| --- | --- | --- |
| | Wheelgate Adventure Park makes the perfect day out for schools, nurseries, cubs, brownies and many other groups and provides a fun, friendly and safe environment for playing and learning with other... | |
| | | |
| --- | --- | --- |
| | We are an indoor play area that caters for babies up to children aged 10. We have a Toddler Area, Push Along Toys, a Large Play Frame, 4 Slides, 2 Ball Parks, Rope Bridge and High Level Tunnel... | |
| | | |
| --- | --- | --- |
| | Fantastic 3 storey indoor play structure, incorporating slides, ball pool, glider balls and toddler area. We hold parent and toddler sessions Mondays and Tuesdays Party packages available. Delicious... | |
| | | |
| --- | --- | --- |
| | Cyril's Nut Hut is a fabulous indoor play centre, with adventure play and soft play equipment designed to keep kids of all ages happy - from tots just starting to crawl, right up to active kids of... | |
| | | |
| --- | --- | --- |
| | Here at Little Drivers Soft Play Centre, Stapleford, Nottingham we pride ourselves on providing a high quality fun experience for kids between the ages of 0 & 11 years, in a safe, secure,... | |
| | | |
| --- | --- | --- |
| | Relax, have fun and create a fab masterpiece, perfect for gifts and memorable keepsakes! You will be amazed at how easy it is All ages enjoy painting their own pottery and it keeps children happily... | |
| | | |
| --- | --- | --- |
| | Denz has a superb four level playframe packed full of challenges for your child. Spin down the spiral slide Wizz down the wavy slide Sweep along the Skyglide Go ballistic in the ball pool... | |
| | | |
| --- | --- | --- |
| | Children enjoy learning and practicing the rules of the road with Jumicar. From the age of 6 to 13 they can drive real junior-sized cars powered by environmentally friendly engines, just as if they... | |
| | | |
| --- | --- | --- |
| | A fine tower mill in working order, built in 1813 by a syndicate of local farmers. There is also a display of old farm implements and other bygones in the warehouse beside the mill. | |
| | | |
| --- | --- | --- |
| | Ice skating is a cool experience whatever your age or ability and where better to give it a go than at the National Ice Centre – the UK's centre for excellence for ice sports. There are a... | |
| | | |
| --- | --- | --- |
| | Arnold Leisure centre comprises of a 25 metre swimming pool, teaching pool Arnold Leisure Centre High St, Arnold, Nottingham, Nottinghamshire NG5 7EE Tel: 0115 967 0114 | |
| | | |
| --- | --- | --- |
| | Wetlands primary objective is to enable people of all ages to view and get close to animals they wouldn't normally have the chance to see. Our 23-acre parkland also provides a fantastic... | |
| | | |
| --- | --- | --- |
| | Enter and explore a whole new world in the caves underneath Nottingham city and descend into the dark depths of the original Anglo-Saxon tunnels, meeting real cave-dwellers from its dramatic hidden... | |
| | | |
| --- | --- | --- |
| | Nottingham today is a modern City steeped in history and legend. Situated in the heart of England, its relationship with the Robin Hood story is forever fixed in the hearts of people throughout the... | |
| | | |
| --- | --- | --- |
| | A 1920s house captured in time Fascinating collection of household items, costume and memorabilia Recorded memories of people who knew the eccentric Straw family Lovely traditional... | |
| | | |
| --- | --- | --- |
| | 19th-century institution for paupers The best-preserved workhouse in England Explore the workshops and dormitories of this imposing early 'welfare' institution Meet 19th-century... | |
| | | |
| --- | --- | --- |
| | This farm can be a favourite for Farmyard animals, activity recreation space, young child playground and tractor area, trampolines, have a picnic or eat in. Tea room- very affordable outdoor and... | |
| | | |
| --- | --- | --- |
| | Set in over 500 acres of historic deer park, Wollaton Hall is a spectacular Tudor building, designed by Robert Smythson and completed in 1588, it is now the home to the city's Natural History Museum.... | |
| | | |
| --- | --- | --- |
| | Fantastic for your active children! This park offers something for everyone. Mini train roller coaster, bouncy castles, waterplay, 1920's style carousel, adventure playgrounds, train rides- and lots... | |
| | | |
| --- | --- | --- |
| | Alongside the official tourist board for Nottingham and Nottinghamshire, the centre provides information about countywide attractions, accommodation, offers, events, ticket booking, gifts and... | |
| | | |
| --- | --- | --- |
| | Make a splash at Wheelgate Family Theme Park this summer! There is a massive splash landing set to take place this summer at Wheelgate welcoming the arrival of the brand new Wet & Wild mammouth... | |
| | | |
| --- | --- | --- |
| | Welcome, Traveller! You can ride through medieval Nottingham in unique adventure cars and see, hear, touch and smell expertly captured scenes from the days when Robin stole from the rich and... | |
| | | |
| --- | --- | --- |
| | Browse around the Visitor Centre shops or relax after a stroll in the Forest Table Restaurant. Take a walk to the mighty Major Oak , pick up one of our fun family nature trails, or just stand and... | |
| | | |
| --- | --- | --- |
| | Extensive and varied area of parkland and woods Idyllic lakeside walks in the pleasure ground The longest avenue of lime trees in Europe Bring your own, or hire a cycle and explore our... | |
| | | |
| --- | --- | --- |
| | Housed in the old Mansfield Brewery building, now converted into a high tech Discovery Centre full of exciting and fun things to see and do. Be amazed at how invention happens and how it succeeds... | |
| | | |
| --- | --- | --- |
| | We are a family run business which dates back five generations of the Turvill family. We cater for families and children and our friendly and helpful staff aim to provide you with an inexpensive fun... | |
| | | |
| --- | --- | --- |
| | Creswell Crags is a limestone gorge honeycombed with caves and smaller fissures. Stone tools and remains of animals found in the caves by archaeologists provide evidence for a fascinating story of... | |
| | | |
| --- | --- | --- |
| | BAZZ AND JAZZ PLAY ZONE - Indoor Play Building OPENING TIMES Sunday - Thursday 10am - 8pm. Friday & Saturday 10am - 10pm. PARENT AND TODDLERS Term Time: Monday -... | |
| | | |
| --- | --- | --- |
| | Now hosting the UK's first 'Angry Bird' activity theme for under 10's enjoy the rides and the adventure bird play area and fire balls at the birds! All children love a story in THE STORY BOOK... | |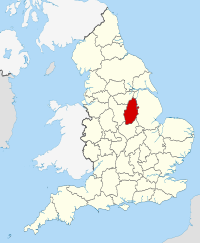 Welcome to the beautiful county of Nottinghamshire. If you need child friendly ideas on where to take the kids, kids days out, or fun things to do with the kids in Nottinghamshire then we can help. We have family pubs with kids play areas, soft play areas, indoor play areas, outdoor play areas, playgrounds, aquariums, castles, stately homes, childrens clubs such as Scouts, Cubs, Beavers, Brownies, Guides, youth clubs, activity centres, Air, Sea, Army Cadets, and all in Nottinghamshire. We list childrens entertainers in Nottinghamshire if you are planning a birthday, cinema, theatre, petting zoo, animal farms, childrens farms, leisure hire, museum and art gallery, nature areas such as parks, and countryside walks and beaches. We have kids activities related to outdoor pursuits and sports such as swimming, ice skating, ten pin bowling and football centres and other leisure pursuits.

We list theme parks and fairgrounds in Nottinghamshire. If you are looking for zoos with more exotic animals then we have them. Don't forget to look at the nearby counties of Derbyshire, South Yorkshire, Lincolnshire, Leicestershire to see what they can offer you. We have days out with the kids in Nottinghamshire in and near :- Arnold, Beeston, Carlton, East Retford, Hucknall, Hucknall under Huthwaite, Kirkby in Ashfield, Mansfield, Newark on Trent, Nottingham, Selston, Sutton in Ashfield, Underwood, West Bridgford, Worksop.





Nottinghamshire (abbreviated Notts) is an English county in the East Midlands, which borders South Yorkshire, North Lincolnshire, Lincolnshire, Leicestershire and Derbyshire. The county town is traditionally Nottingham, though the council is now based in West Bridgford (at a site facing Nottingham over the River Trent).