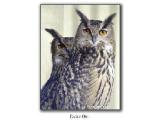 Looking for:
Animals & Farms, Outdoor / Active
Address:
Sutton-Cum-Lound
Retford
Nottinghamshire
Postcode:
DN22 8SB
Telephone:
+44 (0)1777 818 099
Website:
Click Here
---
Wetlands primary objective is to enable people of all ages to view and get close to animals they wouldn't normally have the chance to see. Our 23-acre parkland also provides a fantastic location for a relaxing stroll in the countryside.
Wetlands is an animal park set in purely natural surroundings. Leave the school and bus timetables behind, leave your watches at home.
Here you can lose yourself in the beautiful surroundings of our two lakes and natural woodlands.
Take a stroll around the animal enclosures nestled into the park where our animals, over 40 separate species of mammals and birds, from deer to wallaby, camel, yak, and meerkats, coati and parrots to llama and pigs are all waiting to welcome you.
Take your time to wander and see the wildlife, meander through the park at your leisure, meet the animals in your own time not at a time when the keepers advise or take a look at the timetable and see who you can meet at the bandstand.
Of course our keepers are there to introduce you to some of our animals should you wish and answer any questions but as a famous bear once said "if you're working As hard as our bees, then you're working too hard! So relax, take in the atmosphere, bring a picnic, visit the cafe, sit on the decking and have a balmy, lazy day here at Wetlands Animal Park
Adult £7.50, Children £6.50, Disabled Access, £6.50, Senior Citizens £6.50, Children 2 years and under Free, Family(2 adults & 2 Children) £24.00, Groups over 10 people £6.00 each