Days Out Kent
| | | |
| --- | --- | --- |
| | Every day we lay on a family-sized feast of freshly cooked joints, eight lots of veg and the full monty of accompaniments. So for a roast dinner just the way you like it, whenever you like it, make... | |
| | | |
| --- | --- | --- |
| | Are you looking for an idea for your toddlers party? Why not hire out some soft play and toys. At Toerags we offer clean and exciting equipment for the under 5's. You find a venue of your choice... | |
| | | |
| --- | --- | --- |
| | Are you up for fun, adventure, incredible experiences and making new friends? Are you looking for something to give you the edge in life? Then welcome to the Air Cadet Organisation (ACO). Better... | |
| | | |
| --- | --- | --- |
| | Are you up for fun, adventure, incredible experiences and making new friends? Are you looking for something to give you the edge in life? Then welcome to the Air Cadet Organisation (ACO). Better... | |
| | | |
| --- | --- | --- |
| | Are you up for fun, adventure, incredible experiences and making new friends? Are you looking for something to give you the edge in life? Then welcome to the Air Cadet Organisation (ACO). Better... | |
| | | |
| --- | --- | --- |
| | Are you up for fun, adventure, incredible experiences and making new friends? Are you looking for something to give you the edge in life? Then welcome to the Air Cadet Organisation (ACO). Better... | |
| | | |
| --- | --- | --- |
| | Slow at Grow our Summer Snail Farm is in Grow Garden Centre at Brogdale Farm, Faversham in Kent. Slow Summer Snail Farm is open to the public in the summer months from the end of May till the ... | |
| | | |
| --- | --- | --- |
| | Welcome to Vue Westwood Cross, Thanet Vue Westwood Cross is situated within the Westwood Cross shopping and leisure complex. The 10 screen cinema can seat up to 1,558 guests. The ... | |
| | | |
| --- | --- | --- |
| | Indoor play centre in Broadstairs. Helter Skelter 23A York Street Broadstairs Kent CT10 1PB Telephone: 01843 600 140 | |
| | | |
| --- | --- | --- |
| | This Art Of Mine is a contemporary and friendly art studio in the heart of the Kentish countryside. We welcome all ages and abilities and want to make sure you have fun and create something... | |
| | | |
| --- | --- | --- |
| | Try out paint your own pottery, create your own mosaic masterpiece or paint some beautiful glasswares. The choice is yours - so whatever your creative preferences, come... | |
| | | |
| --- | --- | --- |
| | Croc N Craft is a small family run business established in 2007 providing craft activities in the Sevenoaks area. Managing Croc n Craft is Rose who has had vast experience with children in her ... | |
| | | |
| --- | --- | --- |
| | A substantial sea defence wall, which forms the promenade, is a distinctive characteristic of this gently sloping sand and shingle beach at the mouth of the Thames and Medway estuaries. Gardens... | |
| | | |
| --- | --- | --- |
| | A sandy beach which is rocky in places, especially at high tide. The surrounding area includes chalk cliffs and the Warren/East cliff country park. | |
| | | |
| --- | --- | --- |
| | A shingle beach sheltered within the harbour walls. Easily accesible and with seaside facilities such as cafes and parking. | |
| | | |
| --- | --- | --- |
| | Broadstairs is an established seaside town with lots of cafes, shops and ice cream kiosks. There are toilets, a promenade and a park. | |
| | | |
| --- | --- | --- |
| | Fowlmead Country Park is a 200-acre (80 hectare) park regenerated from the shale spoil tip of the former Betteshanger Colliery. The colliery was the last of the four Kent coal mines to... | |
| | | |
| --- | --- | --- |
| | Part of the Folkestone to Etchinghill Escarpment Site of Special Scientific Interest, the main feature of Peene Quarry is the large area of chalk grassland on the steep-sided slopes. ... | |
| | | |
| --- | --- | --- |
| | The City Walls and an avenue of lime trees provide a sense of enclosure and escape from the busy road and bustling shopping centre just a few yards away. There are excellent views over the city... | |
| | | |
| --- | --- | --- |
| | Have a great family day out in the most imaginative garden to visit in Kent. Discover the Everest trail with incredible views, let your Little Sherpas' imaginations run wild in our new... | |
| | | |
| --- | --- | --- |
| | Come and simply relax and soak up the beautiful surroundings, or enjoy one of our many activities. | |
| | | |
| --- | --- | --- |
| | Brockhill Country Park was previously part of a large estate dating back to Norman times. You can still see the old manor house adjacent to the park. The rest of the park is dominated by a ... | |
| | | |
| --- | --- | --- |
| | Do you fancy reliving the adventures of the famous explorers who brought back some of our most exotic trees and shrubs from the farthest corners of the world? Bedgebury's specially-designed... | |
| | | |
| --- | --- | --- |
| | The South East's friendliest steam railway! Heritage steam and diesel trains run for 5½ miles through the picturesque Kent and Sussex Weald between the ... | |
| | | |
| --- | --- | --- |
| | Dover Sea Safari - offer you a unique family experience with a coastal tour like no other. Dover Sea Safari is located on the foreshore of one of the worlds busiest passenger ferry ports, the Port of... | |
| | | |
| --- | --- | --- |
| | Welcome and a very big thank you for visiting our site which we hope you will find interesting. Step back in time to the 1930's. Come along and visit the Elham Valley Railway Museum at Peene just... | |
| | | |
| --- | --- | --- |
| | Welcome to The Bredgar & Wormshill Light Railway, a delightful 2 foot gauge line tucked away in the heart of the Kent countryside, England, near the village of Bredgar in a richly wooded ... | |
| | | |
| --- | --- | --- |
| | The Sittingbourne & Kemsley Light Railway is the preserved southern half of the former Bowater's Railway built to move the raw materials for paper making and also the finished products around... | |
| | | |
| --- | --- | --- |
| | The RH&DR was the culmination of the dreams of two men; Captain J. E. P. Howey — a sometimes racing driver, millionaire land owner, former Army Officer and miniature railway... | |
| | | |
| --- | --- | --- |
| | Buckmore Park is an MSA licensed, international outdoor kart circuit catering for sports, corporate and hire-kart drivers aged 4 to 84 years. Established in 1963, facilities include a stylish... | |
| | | |
| --- | --- | --- |
| | Our all year round dry ski slopes offer a vast range of activities for ski, snowboard and toboggan, from beginners to improvers to experts of all ages. It's a great way to try skiing or... | |
| | | |
| --- | --- | --- |
| | There is so much to do in the amazing Kent countryside; we're surprised we ever go to work! Whether you're at Groombridge Place Gardens, or shopping in one of the excellent shopping... | |
| | | |
| --- | --- | --- |
| | Silver Blades in Gillingham is the South East's premier ice rink, having fast and direct access from the M2 - just follow the brown tourist signs!! Silver Blades boasts a full size ice pad... | |
| | | |
| --- | --- | --- |
| | Scotney is not one but two houses. At the top of the hill is the new house, designed by Anthony Salvin in Elizabethan style and built in 1837 for Edward Hussey III, who took the... | |
| | | |
| --- | --- | --- |
| | Come and visit us on Sundays to Wednesdays from 11am to 5pm and enjoy the Castle and Tea Rooms - or visit any day of the week (apart from Saturdays) to have a stroll in the Gardens and... | |
| | | |
| --- | --- | --- |
| | The Historic Dockyard, Chatham is a stunning 80 acre site with historic buildings, museum galleries, historic warships and a vibrant programme of events and activities. We are open seven... | |
| | | |
| --- | --- | --- |
| | Britain's largest Napoleonic Fortress: come and discover how the dockyard would have been defended Over 300 years of military history with an amazing network of underground... | |
| | | |
| --- | --- | --- |
| | Welcome to Kids-Kingdom - where Kids Rule. A castle full of fun for children of all ages. Explore the Dragons Den, Tots Turret or refresh yourself in the Castle... | |
| | | |
| --- | --- | --- |
| | Our new four level play area provides a challenging and fun-filled environment suitable for children (under 148cm) including pre-school toddlers. Ollie's is designed and built to the highest... | |
| | | |
| --- | --- | --- |
| | Indoor play centre in Margate, Kent. Walley World Indoor Adventure Playground 18 21 Marine Terrace Margate Kent CT9 1XJ Telephone: 01843 298752 | |
| | | |
| --- | --- | --- |
| | Playbay in Ramsgate has become - Adventure Submarine the centre has lots of new changes not just a new name but a new layout decor also new services ... | |
| | | |
| --- | --- | --- |
| | Wear 'M Out has two large play centres in Kent. They are for children up to the age of 12 (inc.) with a maximum height restriction of 1.6m. There are special areas for children up to the age of... | |
| | | |
| --- | --- | --- |
| | Merry Go Round Sittingbourne is a Large, Fun, Play Area for children up to the age of 12 which has been running for 15 years. Ball Pit Parties | Laser Parties | Toddler Mornings | In house... | |
| | | |
| --- | --- | --- |
| | If you're looking for a great choice of leisure activities for youngsters under 5, then look no further. Our programme features a wide choice of sessions every week and even more during... | |
| | | |
| --- | --- | --- |
| | The Crayzee Barn is one of Bexley's top venues for parents and carers. Sit and relax while your children aged 10 and under spend their energy in a safe and fun environment! ... | |
| | | |
| --- | --- | --- |
| | Beckenham can boast one of the largest play frames in Greater London along with our very special dodgems, climbing wall and carousel. For toddlers there is a new separate gated off sensory area, ... | |
| | | |
| --- | --- | --- |
| | Welcome to Sheppey Leisure Complex . With a Fitness Suite, Workout Classes and Swimming Pool there is a wide range of activities available. Sheppey Leisure Complex features a Swimming Pool... | |
| | | |
| --- | --- | --- |
| | Outdoor swimming pools - Strand Strand Leisure Pool and Park is one of Medway's most popular outdoor attractions. The main pool has six 25-metre lanes opening out into a... | |
| | | |
| --- | --- | --- |
| | We're a landmark sports centre and facilities include four indoor tennis courts, three pools, three glass-backed squash courts, two sports halls, 100-workstation gym, three exercise studios and... | |
| | | |
| --- | --- | --- |
| | Welcome to West Wickham Leisure Centre, whether you're interested in swimming a few lengths, pacing yourself in the fast lane or simply relaxing in the shallows - the choice is yours! The warm... | |
| | | |
| --- | --- | --- |
| | 33 1/3 metre pool Diving area with boards Teaching pool Flumes - 3 rides Wellness Gym and Exercise studio Six court multi-purpose sports hall ... | |
| | | |
| --- | --- | --- |
| | 25m swimming pool Teaching pool 50 station gym Group fitness studio Health suite Squash courts Crèche Soft play facility | |
| | | |
| --- | --- | --- |
| | Come and pay us a visit where you can swim in our Indoor and Outdoor Pools from May to September. The Outdoor Pool was originally opened in 1964 with the Indoor Pools and Outdoor Fun Pool... | |
| | | |
| --- | --- | --- |
| | Three pools – With 33 1/3 m main pool, teaching pool and a beach pool Dance and Fitness Studios - With perhaps the region's widest range of classes Reflexions Fitness Studio - Featuring... | |
| | | |
| --- | --- | --- |
| | Facilities include: a 25-metre six-lane swimming pool; a segregated shallow section; a warm water teaching pool; a diving pool; a new state-of-the-art timing system; ... | |
| | | |
| --- | --- | --- |
| | Splashes Leisure Centre has an indoor pool with a wave machine and flume, a toddlers pool, and a 35-station Echoes gym. Splashes Leisure Centre opening times: Monday to Friday, 7.30am -... | |
| | | |
| --- | --- | --- |
| | Whether swimming for fun or fitness, Tonbridge Swimming Pool offers a host of superb opportunities for everyone! As well as the indoor and outdoor pools, we also offer Lifestyles Swim Fit and... | |
| | | |
| --- | --- | --- |
| | The Splash Park forms part of Belvedere Recreation Ground. Separated from Belvedere Recreation Ground South by the Woolwich Road, this well used recreation ground covers an area of over 2... | |
| | | |
| --- | --- | --- |
| | Welcome to Tenterden Leisure Centre where you can swim, work out and play sports all under one roof. The wide range of activities available ensures there is something for you - ... | |
| | | |
| --- | --- | --- |
| | Tides Leisure Centre is a free form leisure pool with wave machine and Jacuzzi Pools. Ideal for families and children (supervisions ratios apply - click Admission Policy below). The... | |
| | | |
| --- | --- | --- |
| | Welcome to Maidstone Leisure Centre the perfect family fun day out and sports & fitness centre. The centre has undergone a major refurbishment and is one of the best leisure... | |
| | | |
| --- | --- | --- |
| | Based in the heart of Bromley town centre the Pavilion Leisure Centre has a leisure pool with wave machine and flumes, gym, exercise studios and Adventure Kingdom – soon to be transformed... | |
| | | |
| --- | --- | --- |
| | Explore the Roman town beneath your feet. Canterbury's underground Roman Museum is built around the remains of a Roman town house with mosaics preserved where excavated. Descend 100 years with... | |
| | | |
| --- | --- | --- |
| | Discover Canterbury's history, from millions of years ago to the present, explored through interactive displays in an amazing medieval building. Includes Anglo-Saxon treasures, Oliver... | |
| | | |
| --- | --- | --- |
| | The world-class natural history and ethnographical collections at the Museum support the study, understanding and simple enjoyment of the zoological, cultural and ecological diversity of Africa ... | |
| | | |
| --- | --- | --- |
| | Rare Species Conservation Centre was created in 2006. It was formerly a small children's zoo and it was taken over and renovated by a small group of people passionate about preserving the World's... | |
| | | |
| --- | --- | --- |
| | At the park we have tried to ensure that our facilities offer you the most comfortable and enjoyable surroundings for your trip. All of the facilities at the park have been designed to... | |
| | | |
| --- | --- | --- |
| | DickensWorld has an assortment of attractions to keep the whole family entertained; jump on board the Great Expectations Boat Ride for splashing good fun, take a trip back in time to a Victorian... | |
| | | |
| --- | --- | --- |
| | If you like the idea of an amazing high wire forest tree top course then Go Ape could be just your thing. We have Tarzan swings, rope bridges, ladders, tunnels and zip lines suspended up to 40... | |
| | | |
| --- | --- | --- |
| | If you like the idea of an amazing high wire forest tree top course then Go Ape could be just your thing. We have Tarzan swings, rope bridges, ladders, tunnels and zip lines suspended up to 40... | |
| | | |
| --- | --- | --- |
| | FUN FACTORY - (Indoor Play Building) OPENING TIMES Times may vary - please ring and check. PARTY PACKAGES £5.99 & £7.99 per child. Exclusive parties... | |
| | | |
| --- | --- | --- |
| | FUN FACTORY - (Indoor Play Building) OPENING TIMES Sunday - Thursday 12noon - 8pm. Friday & Saturday 12noon - 10pm. TOTS TIME Wednesday 9.30am - 11am. PARTY PACKAGES From... | |
| | | |
| --- | --- | --- |
| | PLAYZONE - (Indoor Play Building) OPENING TIMES During Pub Opening Hours. CHARGES Free of Charge - adult supervision is required at all times. The free indoor Playzone and outdoor... | |
| | | |
| --- | --- | --- |
| | We have a wide range of fabulous indoor and outdoor play equipment to get the children's he arts pumping and their imaginations racing. There is unlimited fun to be had, even those big kids who are... | |
| | | |
| --- | --- | --- |
| | Farm shops with a restaurant, and enjoy tranquil woodland trails, and an exciting summer maze set within 150 acres of Kent countryside. | |
| | | |
| --- | --- | --- |
| | Loads of animals to see and an on site cafe! Children's Garden Trail Gardens are not just for the retired. We have a trail specifically for the younger generation! Admission (2010 prices) ... | |
| | | |
| --- | --- | --- |
| | Everything you need to keep a young family happy In the fresh outdoor countryside. Full variety of traditional farm animals ... | |
| | | |
| --- | --- | --- |
| | Surrounded by open fields and home to a flock of Romney Ewes you can enjoy being amongst the company of Ginger the Shetland Pony and all their friends. You'll find plenty of rabbits and... | |
| | | |
| --- | --- | --- |
| | Tiny Town' represents a new concept in Children's soft play areas with state of the art 3G astro-turf football pitches, changing room and bespoke party log cabins. The 20,000 sq ft 'Town' is made up... | |
| | | |
| --- | --- | --- |
| | Ever wondered what it would be like to step back in time and experience the sights, sounds and smells of a bygone era? At The Canterbury Tales you can do just that. Step into medieval Canterbury and... | |
| | | |
| --- | --- | --- |
| | The Kent & East Sussex Railway is the country's finest example of a rural light railway. The line gently wends its way from Tenterden - "The Jewel of The Weald" for ten and a half... | |
| | | |
| --- | --- | --- |
| | The spectacular gardens at Hever Castle were laid out between 1904 and 1908 by Joseph Cheal & Son, turning marshland into the spectacular gardens you see today. Mazes are part of the... | |
| | | |
| --- | --- | --- |
| | Wear 'M' Out offer kids the chance to have fun in a safe environment, whilst parents can enjoy a cup of coffee and a chat. Wear 'M' Out parties are held throughout the week and are two hours long. ... | |
| | | |
| --- | --- | --- |
| | Jungle Jim's aims to provide the largest Family Entertainment Centre in the area. Boasting 6.5 acres of fun-packed attractions for the whole family, the aim of Jungle Jim's Play Barn is to provide a... | |
| | | |
| --- | --- | --- |
| | Children's Play Centre and Party Venue We have a whole galaxy of fabulous play equipment to get children's hearts pumping and their imaginations racing. There is unlimited fun to be... | |
| | | |
| --- | --- | --- |
| | Welcome to the first, biggest and still the best children's indoor activity centre in the Medway Towns. Monkey Bizz is easy to get to - just one minute from the Strood end of the Medway... | |
| | | |
| --- | --- | --- |
| | Let your little ones loose in this fantastic soft play area for children under 11 complete with ball ponds, swing bags, climbing frames and scramble nets. We've got the kit that is sure to... | |
| | | |
| --- | --- | --- |
| | Manic Monsters is a family run Children's Indoor Soft Play Centre based near Edenbridge. The kidzfunzone includes three slides, battle guns, the giant hamster wheel, a spooky cave, maze... | |
| | | |
| --- | --- | --- |
| | Our exciting Leisure Pool offers great water features to keep both children and adults thoroughly entertained. Enjoy the waves, watercannons and Lazy River Rapids, then take a... | |
| | | |
| --- | --- | --- |
| | Kent Life is a 28 acre , premier heritage farm attraction that encompasses a wonderful farmyard with a family of friendly animals ranging from donkeys, horses and ferrets to piglets, goats and lambs,... | |
| | | |
| --- | --- | --- |
| | Farming World is a fantastic, working farm park attraction in Kent and an excellent value family day out. This fantastic, working website is the best place to find out all about the fun you can have... | |
| | | |
| --- | --- | --- |
| | Beaver Zoological Gardens & Reptile Rescue Centre is precisely that, we are a registered charity and we rescue reptiles and all the other animals in our care. We are not a Zoo in the accepted... | |
| | | |
| --- | --- | --- |
| | Are you looking for a special day out in Kent? Don't miss the opportunity to spend an exhilarating day in the British wilderness! Wildwood is a unique woodland discovery park. It occupies 40 acres... | |
| | | |
| --- | --- | --- |
| | The centre is a safe and controlled environment with a wide range of adventure equipment to play with, and we structure the children's time to ensure that they really get the most from their... | |
| | | |
| --- | --- | --- |
| | Kidz Planet is Folkestone's newest childrens 4-storey indoor Family Entertainment Centre. All children aged 0 to 11 are welcome, and we are open 7 days a week. ENTRY PRICES ... | |
| | | |
| --- | --- | --- |
| | Air-Conditioned Soft Play Jungle & Pirate World Kids Parties With Hostesses Under 5's Area , Baby Changing Large Comfy Sofas, Real Coffee CCTV & Secure Entry / Exit We open 7 days a week ... | |
| | | |
| --- | --- | --- |
| | Mad Play the biggest Indoor Children's Activity Centre, in the Dartford / Kent Area. Madplay pride ourselves on good service and strive to give a happy fun and safe place to bring your... | |
| | | |
| --- | --- | --- |
| | Indoor Activity Play Centre Cafeteria Facilities Outdoor Activity Mother & Toddler Sessions(Wed) Birthday Party With Ded. Host Ample Free Parking | |
| | | |
| --- | --- | --- |
| | Cafeteria. Meal Deals 3 Party Rooms. Private Hire Football Pitch. Drop Slide Under 3's Soft Play Area 6's Play Frame Group Discounts Available | |
| | | |
| --- | --- | --- |
| | Tonbridge boasts Kent's best example of a Motte-and-Bailey Gatehouse, and its mighty gatehouse is among the finest in England. Yet its glory lies not only in what can be seen. Its story is... | |
| | | |
| --- | --- | --- |
| | Lullingstone Castle is an historic family mansion dating back to the time of Domesday. Frequented by Henry VIII and Queen Anne, the Manor House and Garden, set within the beautiful Darent Valley... | |
| | | |
| --- | --- | --- |
| | After the Cathedral, the West Gate is Canterbury's next eye-catching landmark. It has stood for six centuries on guard over the road to and from London. Hundreds of thousands of medieval pilgrims,on... | |
| | | |
| --- | --- | --- |
| | Fun, adventure & discovery Whatever the weather or time of year, no other attraction offers so much to see and do as the Rare Breeds Centre with its unique mix of fun, excitement and countryside... | |
| | | |
| --- | --- | --- |
| | Whether you are interested in meeting our many friendly animals, having fun in the adventure play areas, finding peace and tranquility in the enchanted woodland, or just relaxing in the idyllic... | |
| | | |
| --- | --- | --- |
| | Kent's biggest children's indoor play centre. Huge play structures, triple storey slide, trampolines, sportzone, cannon balls, baby/toddler areas and Imagine Village with little cars. Hot... | |
| | | |
| --- | --- | --- |
| | Walk through a thousand years of history! Marvel at the Smugglers Refuge, the Torture Chambers and Dungeons. Stand in awe at the cave paintings and wonder at the fearful Thanet Giant! All this and... | |
| | | |
| --- | --- | --- |
| | Chislehurst Caves are a labyrinth of dark mysterious passageways which have been hewn by hand from the chalk, deep beneath Chislehurst. There are over 20 miles of caverns and passageways, dug over a... | |
| | | |
| --- | --- | --- |
| | No fortress in England boasts a longer history than Dover Castle. Commanding the shortest sea crossing between England and the continent, the site has served as a vital strategic centre since Roman... | |
| | | |
| --- | --- | --- |
| | Faversham Museum, incorporating the Fleur de Lis Gallery, is housed in the Fleur de Lis Heritage Centre in Preston Street and provides an insight into the history of Faversham and the surrounding... | |
| | | |
| --- | --- | --- |
| | Leeds Castle, set on two islands on the River Len in the heart of Kent, has been home to royalty, lords and ladies for over 1000 years. your Key to the Castle ticket and journey through 900 years... | |
| | | |
| --- | --- | --- |
| | Beautiful gardens, playgrounds and also stunning views, unusual animals, fun activities, huge swings, birds of prey, canal boat ride, garden restaurant, picnic areas, childrens parties. Groombridge... | |
| | | |
| --- | --- | --- |
| | Our Award Winning World of Activities is packed full of new features, rides and undercover wonders to entertain and fuel imaginations – come and enjoy one of life's biggest... | |
| | | |
| --- | --- | --- |
| | Kent's indoor children's play-centre. Pay & Play Parent & Toddler Party Specialists, private hire, caters for up to 85 children. Open 7 days a week 10/6pm , Discos Cafe, all ages.... | |
| | | |
| --- | --- | --- |
| | Dinosaur themed large indoor Adventure Centre. Safe, Clean and fun environment for children under 12 R.O.S.P.A. approved interactive play equipment Snappys T-Rex... | |
| | | |
| --- | --- | --- |
| | Diggerland guarantees a fun filled, exciting, action packed day out for kids and adults of all ages. Children (and adults if they wish) have the opportunity to ride in, and drive, different types of... | |
| | | |
| --- | --- | --- |
| | The Port Lympne Experience includes 'Palace of the Apes' the World's largest family gorilla house, the world's largest captive breeding herd of black rhino outside Africa,... | |
| | | |
| --- | --- | --- |
| | Howletts Wild Animal Park The Parks were started by John Aspinall more than 40 years ago to conserve and breed rare and endangered wild animals with the intention of returning them to safe areas in... | |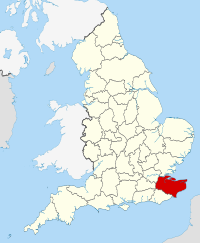 Welcome to the amazing county of Kent. If you need child friendly ideas where to take the

kids

,

kids

days out, or

fun

things to do with the

kids

in and near Kent then we can help. We have

family pubs

with

kids play

areas,

soft play

areas,

indoor play areas

,

outdoor play areas

, playgrounds,

aquariums

,

castles

, stately homes,

childrens

clubs such as Scouts, Cubs, Beavers, Brownies, Guides, youth clubs, activity centres, Air, Sea, Army Cadets. We list

childrens

entertainers in Kent if you are planning a birthday, cinema, theatre, petting

zoo

, animal farms,

childrens farms

, leisure hire, museum and art gallery, nature areas such as parks, and countryside walks and beaches. We have

kids activities

related to outdoor pursuits and sports such as

swimming

, ice skating, ten pin bowling and football centres. We list theme parks and fairgrounds in and near Kent. If you are looking for

zoos

with more exotic

animals

then we have them. We now list

seaside

towns in and near Kent, so grab your bucket and spade and head for the Kent

seaside

with the

kids

. We have days out with the

kids

in Kent in and near :- Ashford, Canterbury, Dartford, Deal, Dover, Folkestone, Gillingham, Gravesend, Herne Bay, Maidstone, Sevenoaks, Sittingbourne, St Peters, Tunbridge Wells, Whitstable.

Kent is the south easternmost county in England. Its county town is Maidstone and its only city is Canterbury, which is the seat of the Archbishop of Canterbury. Situated between the capital and the continent, Kent is a primary trade route and has been in the front line of a number of conflicts. Kent has land borders with East Sussex, Surrey and Greater London, and a defined boundary with Essex in the middle of the Thames estuary. Kent also has a nominal border with France halfway along the Channel Tunnel. Its name comes from the Kingdom of Kent. There are plenty of things for the

kids

to do in Kent and you can always pop into London to find more stuff and

children

's

activities

. You also have the

seaside

if you live near the coast but if your looking for something local use our postcode search on the right or filter using the drop down box for petting farms,

indoor play

area,

family pubs

and much more.


Kent is a beautiful county with loads of great things to do with kids in and around Kent your kids will never get bored. Theme parks are very popular around this time of year and failing that there fair grounds attractions to keep a lot of children entertained. The school summer holidays are here again, and with so many popular venues you will find here on www.CHILDRENSLEISURE.CO.UK you won't be left without a museum to visit for FREE. A ride on a steam railway in Kent, a day of waterfun at a water park or leisure centre swimming pool :). If you have toddlers then you can choose form indoor playcentres in Kent . With plenty of kids attractions in the county or not sure what to do with the kids just use the search on the right hand side of the site using your postcode to find the nearest attractions! For the more sporty types there are ice skating rinks, roller blading places and dry and indoor ski slopes. Also with outdoor pursuits in Kent for climbing, hiking, mountain biking and much more. Or if your more cultural there are cinemas, theatres and place to have dance lessons etc.
The things to do with kids in Kent are tremendous and especially with cheap and free family friendly places to goto in Kent this year. And softplay for toddlers let the kids stroke the animals at petting farms in Kent. Drive through a wildlife park and visit zoos in Canterbury. We have all sorts of aquariums listed in the UK but you may have to travel to another county. Where can I take the kids just have a look at some of the pottery making places and ceramic cafes. School teachers may find useful for ideas for the class to visit on school days out educational and historical venues are normally the most popular on a school trip!