Days Out Cambridgeshire
Family Days Out in Cambridgeshire

| | | |
| --- | --- | --- |
| | Introducing Bedfordshire's new indoor play and party venue for children up to 10 years old. We are open seven days a week so come and go wild in our safe, clean, secure, fun and fully air... | |
| | | |
| --- | --- | --- |
| | Every day we lay on a family-sized feast of freshly cooked joints, eight lots of veg and the full monty of accompaniments. So for a roast dinner just the way you like it, whenever you like it, make... | |
| | | |
| --- | --- | --- |
| | Top Lodge, Fineshade Wood is a fantastic day out for families and wildlife lovers alike. There are lots of places to explore, cycle round and play in. You can build dens, look out for forest animals,... | |
| | | |
| --- | --- | --- |
| | Battlefield Live is exciting, challenging, and full of adrenalin-pumping action. We offer thrilling, interactive combat themed games suitable for everyone from age 7 to 70+. No specialist... | |
| | | |
| --- | --- | --- |
| | Soft Play Sessions for Children 0-4 years Tuesdays & Fridays 10am - 12 noon at Great Shelford Memorial Hall Large selection of Soft Play, tunnels, bouncy castle & more. Seperate 'Baby... | |
| | | |
| --- | --- | --- |
| | Welcome to Activitots - Let your child's imagination and legs run wild! Recharge and refresh with our delicious ground coffee and freshly baked goodies while your little ones enjoy our ball... | |
| | | |
| --- | --- | --- |
| | ON THE FARM Animals you can see on the farm include: Beef Cattle and Breeding Cows - (varying from Highland, Red Herefords, Long Horns to Black Angus) ... | |
| | | |
| --- | --- | --- |
| | A punt is a square-ended boat which has a flat bottom with no keel and is usually propelled using a long pole. Punts were developed in Medieval times to provide stable craft which could be used... | |
| | | |
| --- | --- | --- |
| | A unique Activity Centre set on the shores of a 20 acre lake in the Cambridgeshire Fens, offering a wide range of affordable water and land based activities for families, school and youth groups... | |
| | | |
| --- | --- | --- |
| | Visit the largest maze in East Anglia with over 12 acres of twists and turns designed to bamboozle even the most determined of pathfinders. Bringing the kids and play all day in our new giant... | |
| | | |
| --- | --- | --- |
| | Looking for new places to go, fun activities and cool things to do with kids for a family day out? A ladies night out, baby shower, hen do or birthday party ideas? Maybe you are looking... | |
| | | |
| --- | --- | --- |
| | Ferry Meadows is the 200ha (500acre) Country Park at the heart of Nene Park. Its lakes, meadows, woodlands and riverside make it a favourite destination for many visitors throughout the year. | |
| | | |
| --- | --- | --- |
| | On the gentle Gog Magog Hills just south of Cambridge, Wandlebury is a welcome retreat for walkers and nature lovers. With 110 acres (40 ha) of beautiful woods and chalk... | |
| | | |
| --- | --- | --- |
| | Central park has won the prestigious Green Flag award. Facilities at central park include: a paddling pool sunken garden sensory garden ... | |
| | | |
| --- | --- | --- |
| | For over twenty years, first through our Sanctuary, then through our Biomuseum, now at Wicken Fen – and consistently on TV and Radio – we've been working to raise public awareness... | |
| | | |
| --- | --- | --- |
| | The train offers seating for 60 passengers, so we can carry you and all your friends, for a pleasant journey across the park. Why not make a return trip, it looks... | |
| | | |
| --- | --- | --- |
| | Whether you're a first-timer, an established league player or a seasoned pro, ten pin bowling at Strikes is always an action packed and fun day out. And with the latest equipment to... | |
| | | |
| --- | --- | --- |
| | Skaters Roller Rink has a 12,000 square foot maple floor, a bar, and a small video game arcade. | |
| | | |
| --- | --- | --- |
| | Are you looking for an idea for your next Children's party or Birthday party ? Something with lots of fun and action! Why not try a tobogganing party - sliding down the slope on sledges, and... | |
| | | |
| --- | --- | --- |
| | When it comes to bowling at Cambridge, we're the experts. At Tenpin you'll find plenty of lanes where you can show off your strike to your friends, family or colleagues. We offer children, teen... | |
| | | |
| --- | --- | --- |
| | Planet Ice has one of the most successful ' Learn to Skate ' courses in the UK. SkateUK is the approved Learn to Skate course developed by the National Ice Skating Association which Planet Ice... | |
| | | |
| --- | --- | --- |
| | Ely Cathedral, a living place of worship, is a beautiful, historic building and a unique education resource. Cathedral Opening Times Summer Winter ... | |
| | | |
| --- | --- | --- |
| | Peterborough Adventure Playcentre is accessible for children aged 5 (in year 1) up until their 14th birthday, of all abilities and specific needs. The provision allows children to learn new skills... | |
| | | |
| --- | --- | --- |
| | Dave the Clown Soft Play Centre, at the Cresset, Bretton Peterborough, caters for children up to 6 years old and children less than 11 months enter free. You can book the Soft Play Centre... | |
| | | |
| --- | --- | --- |
| | Play2Day is the area's children's play and activity centre for 0 to 11 year olds. PLay2Day has provided great times for children, and their families for over... | |
| | | |
| --- | --- | --- |
| | Come to Cheeky Monkeys Playbarn - where you can whiz down slides, climb across rope bridges, squeeze through the rollers, wriggle through the chimney stack or relax in the ball pit! Outdoors... | |
| | | |
| --- | --- | --- |
| | Jesus Green pool is around 90 metres long, and it ranges from 1.2 to 2.5 metres in depth. Separate male and female changing and shower... | |
| | | |
| --- | --- | --- |
| | The main pool has competition standard facilities for swimming & diving & is shallow enough for family use. The teaching pool is for non swimmers and has easy access for disabled people. ... | |
| | | |
| --- | --- | --- |
| | This year marks the 75th anniversary of the Peterborough Lido, which first opened in 1936, the same year the BBC began regular TV broadcasts and King Edward VIII abdicated the throne. ... | |
| | | |
| --- | --- | --- |
| | The Whipple Museum holds an internationally important collection of scientific instruments and models, dating from the Middle Ages to the present. Opening hours The Museum is open... | |
| | | |
| --- | --- | --- |
| | 'Imperial War Museum Duxford has to be the best museum ever.' Dan Snow, Heritage Magazine Opening times: Open daily except 24, 25 and 26 December. Summer 2011 (19 March 2011... | |
| | | |
| --- | --- | --- |
| | Many Breeds Of Farm Animals and Birds, Play Area, Café and Shop Children will be encouraged to get close to the animals and to learn about their breeding and rearing. At Pigeons... | |
| | | |
| --- | --- | --- |
| | FUN FACTORY - Indoor Play Building OPENING TIMES Daily 12noon - 8pm. PARTY PACKAGES From £5.99 per child. Exclusive parties also available. Please ring for further details. ... | |
| | | |
| --- | --- | --- |
| | FUN FACTORY - Indoor Play Building OPENING TIMES Sunday - Thursday 12noon - 8pm. Friday & Saturday 12noon - 9pm. TOTS TIME During term time. Monday 10am - 12noon. PARTY... | |
| | | |
| --- | --- | --- |
| | Ragged Rascals is a softplay company that provides two weekly playgroup sessions in Great Shelford in Cambridge! It also specialises in softplay equipment hire for children's private parties and... | |
| | | |
| --- | --- | --- |
| | Whale of a Time is Cambridge's newest and best childrens indoor softplay with two seperate state of the art playframes supported by an upmarket cafe serving hot and cold food and drinks. Whale of a... | |
| | | |
| --- | --- | --- |
| | The NVR is more than just a train ride. It offers many different types of visitor experiences to make your day even more exciting and enjoyable. On many weekends of the summer you will find a... | |
| | | |
| --- | --- | --- |
| | These two small paddling pools can be found in the grounds of Cherry Hinton Hall. The water shelves gently to a maximum depth of 0.4 metres, and the pools are fenced in for safety. Opening times... | |
| | | |
| --- | --- | --- |
| | Looking for somewhere to take family, friends or colleagues for a fun yet active trip out? At AMF Bowling we offer a safe and exciting environment for kids and adults alike with bumpers and ramps... | |
| | | |
| --- | --- | --- |
| | Funky Funhouse is an exciting activity and entertainment centre in Cambridge. Open 7 days a week from 10am until 6pm, and available outside these times for private bookings, we offer the... | |
| | | |
| --- | --- | --- |
| | Indoor play areas with climbing frames etc: Where better to enjoy your child's soft play birthday party than Strikes? Our all inclusive party packages include a choice of healthy menus including... | |
| | | |
| --- | --- | --- |
| | WELCOME to Big Sky, Peterborough's Premier Adventure Play Center. For a fantastic day out for all the family whatever the weather, you need look no further than Big Sky. Big Sky is easy to find... | |
| | | |
| --- | --- | --- |
| | Activity World in Peterborough has one of the largest and exciting play frames in the UK. The frame itself covers almost 5000sq ft of space and rises three floors. It has a huge range of equipment,... | |
| | | |
| --- | --- | --- |
| | Welney Wetland Centre is the place to watch one of nature's most magical sights – the winter gathering of up to 9,000 swans and ducks arriving from the Arctic. But the centre... | |
| | | |
| --- | --- | --- |
| | A journey through the worlds history of: Ancient Life In this gallery we explore the distant origins of life on Earth, from the very first traces in muddy pools to the rapid development of marine... | |
| | | |
| --- | --- | --- |
| | "In the heart of Peterborough, Railworld is a fun and informative visitor attraction for the whole family." Our theme of sustainable transport spells out the need to cut global... | |
| | | |
| --- | --- | --- |
| | Whether you're visiting for the day or staying on our attractive campsite there is fun for all the family at Sacrewell Farm. Meet Bonnie at the Shire Horse Centre, jump on the tractor and... | |
| | | |
| --- | --- | --- |
| | Indoor play centre in Peterborough. | |
| | | |
| --- | --- | --- |
| | Thistle Drive playcentre is a two storey, multi-room converted barn which is accessible to all abilities. We are committed to taking positive steps to ensure that children and... | |
| | | |
| --- | --- | --- |
| | Spy Masters is team building experience playing as a spy or alternative. Suitable for anyone 8yrs and over, Spy Masters lets you step into the role of a Secret Agent on a covert ops involving a... | |
| | | |
| --- | --- | --- |
| | Our spacious centre in St. Neots Cambs, offers 16 lanes set over two floors (bumpers available on all lanes), two fully licenced bars and restaurant facilities on both levels. This makes Eat 'N' Bowl... | |
| | | |
| --- | --- | --- |
| | Large Ball Pool Bouncy Castle & Cafe Numerous Floor Activities Jigsaw Puzzles Ride On Cars, Trikes Etc Large Free Car Park | |
| | | |
| --- | --- | --- |
| | Our Play Barn has it all for kids from 11 months to 10 years. Non-stop fun in the spectacular Farm themed inside and the action packed Outback... | |
| | | |
| --- | --- | --- |
| | Funky Funhouse is an exciting children's indoor activity & entertainment centre in Cambridge. Open 7 days a week, and is available outside these times for private bookings, come... | |
| | | |
| --- | --- | --- |
| | A museum of Cambridgeshire farming and village life and an English Heritage 12th century Abbey in a beautiful rural setting. Visit our complete 1940s Farmworker's Cottage and Village Shop, the 17th... | |
| | | |
| --- | --- | --- |
| | The Jack Hunt Swimming Pool and Gym offers great local swimming pool and gym facilities, just 2.5 miles north west of the city centre in the Longthorpe and Netherton area. Opening Times ... | |
| | | |
| --- | --- | --- |
| | The Paradise Pool is centred in the heart of Ely and provides a community focussed leisure facility. Facilities: Leisure pool Main pool (25m) Function/Meeting Room Family... | |
| | | |
| --- | --- | --- |
| | • Splash fun for all with toys • Splash fitness- all abilites • Pool party fun -snacks + gifts • Call now for more information • ... | |
| | | |
| --- | --- | --- |
| | We are a team providing a rescue service, 24 hour care and rehabilitation facilities for injured raptors. We provide a permanent, caring environment for raptors unable to return to the wild. We are... | |
| | | |
| --- | --- | --- |
| | On our site you can discover the history of the manor and find out about prebends; you can learn about our recreated medieval gardens and see some photographs of both the manor and the gardens. You... | |
| | | |
| --- | --- | --- |
| | Part of the grandest working estate in Cambridgeshire 18th-century rare breeds farm with sheep, goats, cattle, pigs and horses Shire horse wagon rides and driving courses Collection of... | |
| | | |
| --- | --- | --- |
| | There's more than just seeing our collection of animals Play Areas We also have 2 play areas, one for babies and toddlers and the other for older children. Both get a "thumbs... | |
| | | |
| --- | --- | --- |
| | Housed in the former White House Inn, this is a warm-hearted, interactive museum displaying the everyday life of Cambridgeshire people. In addition to discovering more about our local heroes and... | |
| | | |
| --- | --- | --- |
| | Longthorpe displays one of the most complete and important sets of 14th-century domestic wall paintings in northern Europe. This varied 'spiritual encyclopedia' of worldly and religious subjects... | |
| | | |
| --- | --- | --- |
| | Ely Museum, a bright and friendly local history museum, located in the Bishop's Gaol in the centre of the historical city of Ely. The Museum is the history centre for the Isle of Ely & the Fens... | |
| | | |
| --- | --- | --- |
| | Based in the original sewage pumping for Cambridge, the Museum of Technology exists to preserve and exhibit material that is relevant to the Cambridge area, either by its use or its invention. Our... | |
| | | |
| --- | --- | --- |
| | With its spectacular whale skeleton hanging over the entrance, the museum of Zoology is home to a huge variety of recent and fossil animals. With intricately beautiful shells, a comprehensive... | |
| | | |
| --- | --- | --- |
| | The Botanic Garden is situated less than a mile to the south of the City centre and only five minutes walk from the railway station. This tranquil 40 acre (16 hectares) garden offers year round... | |
| | | |
| --- | --- | --- |
| | At Linton Zoo emphasis is on conservation and education, while providing an enjoyable family day out. There is a wealth of rare and exotic creatures to see including Tigers, Lions, Tapirs, Lemurs,... | |
| | | |
| --- | --- | --- |
| | At the Farmland Museum... Discover farming through the ages and learn about the rural history of Cambridgeshire with objects displays and interactives for all ages. Visit a village shop... | |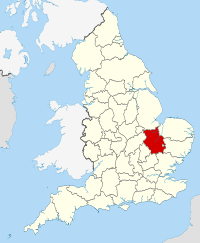 Welcome to the great county of Cambridgeshire. If you need child friendly ideas where to take the
kids
,
kids
days out, or
fun
things to do with the
kids
in Cambridgeshire then we can help. We have
family pubs
with
kids
play
areas,
soft play
areas,
indoor play areas
,
outdoor play areas
, playgrounds,
aquariums
,
castles
, stately homes,
childrens
clubs such as Scouts, Cubs, Beavers, Brownies, Guides, youth clubs, activity centres, Air, Sea, Army Cadets, and all in Cambridgeshire. We list
childrens
entertainers in Cambridgeshire if you are planning a birthday, cinema, theatre, petting
zoo
, animal farms,
childrens farms
, leisure hire, museum and art gallery, nature areas such as parks, and countryside walks and beaches. We have
kids
activities
related to outdoor pursuits and sports such as
swimming
, ice skating, ten pin bowling and football centres. We list theme parks and fairgrounds inCambridgeshire. If you are looking for
zoos
with more exotic
animals
then we have them. We have days out with the
kids
in Cambridgeshire in and near :- Aldreth, Ashley, Bretton, Cambridge, Eaton Socon, Ely, Huntingdon, March, Norman Cross, Orton, Longueville, Peterborough, St Neots, St. Ives, Whittlesey, Wisbech. With loads of
fun
things to do with
kids
in and around Cambridgeshire your
kids
will never get bored.
Cambridgeshire (abbreviated Cambs) is a county in England, bordering Lincolnshire to the north, Norfolk to the northeast, Suffolk to the east, Essex and Hertfordshire to the south, and Bedfordshire and Northamptonshire to the west. Cambridgeshire contains most of the region known as Silicon Fen. The county town is Cambridge. Cambridgeshire is twinned with Kreis Viersen in Germany.