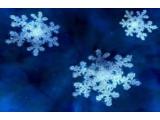 Looking for:
Museums / Galleries
Address:
Cromwell Museum
Grammar School Walk
Huntingdon
Cambridgeshire
Postcode:
PE29 3LF
Telephone:
01480 375830
Website:
Click Here
Attraction Information:
---
Oliver Cromwell is one of the most significant and controversial individuals in history. He was head of state of the first and only British republic, and remains to this day the only commoner ever to have been offered the Crown. He was born in Huntingdon in 1599, lived in the town for over half his life, and became its MP in 1628.
The Cromwell museum in Huntingdon commemorates his life and the impact he had. The Museum is located in the very building in which Oliver Cromwell was himself educated as a schoolboy, and where he first received exposure to Puritan ideas through the teaching of Dr Thomas Beard. The items on display include portraits, clothing, miniatures, arms and armour, historical documents written by or about Oliver Cromwell, Cromwell's hat and one of his death masks.
Admission:
Free admission!
Opening Times: 2
Daily 10.30am to 12.30pm, or 1.30pm to 4pm in winter. Always closed on Mondays.