North Ayrshire
| | | |
| --- | --- | --- |
| | Are you up for fun, adventure, incredible experiences and making new friends? Are you looking for something to give you the edge in life? Then welcome to the Air Cadet Organisation (ACO). Better... | |
| | | |
| --- | --- | --- |
| | Dip 'n Doodle 6 Gallowgate Lane Largs Strathclyde KA30 8BE Telephone: 01475689728 | |
| | | |
| --- | --- | --- |
| | Spring, summer, autumn and winter, the beauty of Eglinton Country Park is on your doorstep. Eglinton Country Park gives you the space and freedom to enjoy a wide range of pursuits. There are tranquil... | |
| | | |
| --- | --- | --- |
| | Exhilarating informative wildlife and thrill boat trips on our offshore RIBS (Rigid Hull Inflatable Boats). Experience Argyll, the Clyde and the beautiful isles of Cumbrea, Bute and Arran.... | |
| | | |
| --- | --- | --- |
| | Vikingar! is located on Greenock Road, across from the seafront, towards the north end of the Prom. The main attraction is the Viking Experience, which has interactive exhibits with storytellers... | |
| | | |
| --- | --- | --- |
| | multi level indoor soft play is a clean, safe and colourful environment provided for physical family fun and children's parties. Located within Irvine town centre, we are only minutes from the main... | |
| | | |
| --- | --- | --- |
| | Harbourside Irvine KA12 8PP Tel: 01294 278381 K:A Studio: 01294 317468 Download Leisure Guide Facility Opening Times Monday  9.00am – 9.00pm Tuesday 9.00am –... | |
| | | |
| --- | --- | --- |
| | A fine tower house, probably a 16th-century reconstruction of an earlier building. | |
| | | |
| --- | --- | --- |
| | The family home of the Earls of Glasgow, Kelburn has long been an inspiration for adults and a paradise for children. The castle, dating back to the 13th century, still lived in by the present Earl... | |
| | | |
| --- | --- | --- |
| | Features Native woodlands with a superb network of trails A stunning castle with a superb history and stunning collections of art, furniture, silver and more. Dramatic gorges with water-carved... | |
| | | |
| --- | --- | --- |
| | Scotland's influence on the maritime history of the world from the eighteenth century to the modern day has been enormous and out of all proportion to the size of the Country. The three sites... | |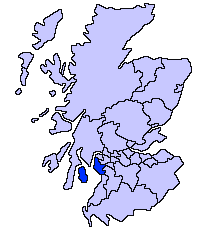 Welcome to the beautiful Scottish county of North Ayrshire. If you need child friendly ideas where to take the kids, kids days out, or fun things to do with the kids in North Ayrshire then we can help. We have family pubs with kids play areas, soft play areas, indoor play areas, outdoor play areas, playgrounds, aquariums, castles, stately homes, childrens clubs such as Scouts, Cubs, Beavers, Brownies, Guides, youth clubs, activity centres, Air, Sea, Army Cadets. We list childrens entertainers in North Ayrshire if you are planning a birthday, cinema, theatre, petting zoo, animal farms, childrens farms, leisure hire, museum and art gallery, nature areas such as parks, and countryside walks and beaches. We have kids activities related to outdoor pursuits and sports such as swimming, ice skating, ten pin bowling and football centres. We list theme parks and fairgrounds in North Ayrshire . If you are looking for zoos with more exotic animals then we have them. Don't forget to look at the nearby counties of Scottish Borders, Dunfries and Galloway, Lothian, Central, Tayside, Highlands

,

to see what they can offer you. We have days out with the kids in North Ayrshire in and near :- Airdrie, Bearsden, Clydebank, Coatbridge, Cumbernauld, Dalmellington, Glasgow, Greenock, Irvine, Kilmarnock, Kirk of Shotts, Motherwell, Paisley, Wishaw.


North Ayrshire is one of 32 unitary council areas in Scotland. The mainland portion of it lies in the traditional county of Ayrshire, and borders onto the areas of Inverclyde, Renfrewshire, East Ayrshire, and South Ayrshire. It also contains the Isle of Arran (in the traditional county of Buteshire) and some other islands of the lower Firth of Clyde, including Great Cumbrae and Little Cumbrae.


Strathclyde is an area in Scotland made up of the following counties :- Argyll and Bute, East Ayrshire, East Dunbartonshire, East Renfrewshire, Glasgow, Inverclyde, North Ayrshire, North Lanarkshire, Renfrewshire, South Ayrshire, South Lanarkshire, West Dunbartonshire.