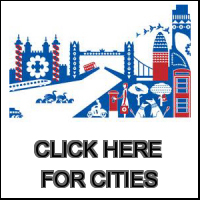 Here you will find a comprehensive list of children's Entertainers throughout the UK. children's Entertainers around the UK are perfect for entertaining the children if you are organising a childs birthday party for example. Or you may be putting on some kind of function or organising a corporate event. children's Entertainers can provide magician, acrobats, circus, puppet show, puppeteer, balloon modeler, face painting, juggler, jesters, medieval fools, clown or ventriloquist acts for your birthday party, event or function.
We provide information on children's Entertainers by county, city or by their activities. Please use the home page map for county or city level children's Entertainers browsing. If you cannot find children's Entertainers you require, then please use the home page search box for more detailed searching children's Entertainers options. If you think we have missed a children's Entertainer you would like to see in this section, or you spot any incorrect information then please let us know with the
PUT IT ON THE MAP
feature.
CHILDREN's LEISURE WEBSITE ALWAYS RECOMMEND YOU BOOK ANY CHILDREN's ENTERTAINER WELL IN ADVANCE
TO AVOID DISAPPOINTMENT.