Aberdeenshire
| | | |
| --- | --- | --- |
| | Are you up for fun, adventure, incredible experiences and making new friends? Are you looking for something to give you the edge in life? Then welcome to the Air Cadet Organisation (ACO). Better... | |
| | | |
| --- | --- | --- |
| | Are you up for fun, adventure, incredible experiences and making new friends? Are you looking for something to give you the edge in life? Then welcome to the Air Cadet Organisation (ACO). Better... | |
| | | |
| --- | --- | --- |
| | Are you up for fun, adventure, incredible experiences and making new friends? Are you looking for something to give you the edge in life? Then welcome to the Air Cadet Organisation (ACO). Better... | |
| | | |
| --- | --- | --- |
| | Are you up for fun, adventure, incredible experiences and making new friends? Are you looking for something to give you the edge in life? Then welcome to the Air Cadet Organisation (ACO). Better... | |
| | | |
| --- | --- | --- |
| | The ceramic experience is an award-winning visitor attraction and ceramic painting studio just minutes from Aberdeen city centre and close to the A90. At the studio, customers are supplied with... | |
| | | |
| --- | --- | --- |
| | from Major Hay. Beside the park's south gates stand the fortified towers of St Machar's Cathedral. There are many fine areas in the park from the flowerbeds to the rose beds and up to the walled... | |
| | | |
| --- | --- | --- |
| | At the centre of Ballater is a beautiful wooden building that was formerly the royal railway station. Recently restored, it now houses an exhibition, the Tourist Information Centre, a restaurant and... | |
| | | |
| --- | --- | --- |
| | Scotlands first 2ft Narrow Gauge passenger railway, running a service every 40 min. from Alford to Haughton Park. Experience the Joy of the Railway - Nothing evokes memories of a more civilised era... | |
| | | |
| --- | --- | --- |
| | The Beach Leisure Centre is one of the North of Scotland's premier leisure facilities, offering a wide range of activities for all the family. There is a tremendous range of fun activities to enjoy,... | |
| | | |
| --- | --- | --- |
| | Aberdeenshire is graced by many historic castles, but Tolquhon is one of the most picturesque. It served as a noble residence for some 300 years. The oldest part is the stump of an early 15th-century... | |
| | | |
| --- | --- | --- |
| | Fairytale-like turrets, gargoyles of fantastic design and the ancient Horn of Leys given in 1323 by Robert the Bruce are just a few of the features of this historic castle. The Crathes gardens and... | |
| | | |
| --- | --- | --- |
| | This fairytale castle, a fine example of Scottish Baronial architecture, seems to have grown naturally out of the rolling hills. The great tower stands just as it did when completed in 1626. The... | |
| | | |
| --- | --- | --- |
| | Rattle the pins at Harley's! With 8 lanes and all-day opening you are guaranteed a great bowling experience here at Harley's. We have got bowling balls in ten weights, to cater for all... | |
| | | |
| --- | --- | --- |
| | Built to keep caravaners and their children amused this all age, all weather activity centre is open to everyone. It houses a huge soft play area called the Bogie the Dragon's Adventure Castle... | |
| | | |
| --- | --- | --- |
| | Hoodles Play Barn on the outskirts of Oldmeldrum offers a unique fun experience for children and a relaxing atmosphere for parents and carers.. | |
| | | |
| --- | --- | --- |
| | Tons o' Fun is one of the North East's biggest children's adventure play centres. We are setting new standards in fun and entertainment for kids. With a large, specially designed play... | |
| | | |
| --- | --- | --- |
| | Rambos is Aberdeen 1st and best loved children's adventure land. Rambos contains two areas these are: Under 3's The under three area has many things for the younger child to do and... | |
| | | |
| --- | --- | --- |
| | Welcome to Boomerangs Adventure Play Broch's Biggest Children's Adventure Soft Play Opening Hours Monday Closed Tuseday 10.00am - 7.30pm Wed - Sat 10.00am - 7.00pm Sunday 11.00am to... | |
| | | |
| --- | --- | --- |
| | What we have to offer! 12,000 sq ft of children's indoor adventure play. 3 individual themed party rooms ideal for birthday parties, and group outings 82 seater air-conditioned... | |
| | | |
| --- | --- | --- |
| | If you've not yet swum in this amazing, Olympic-size, heated seawater Pool and Lido – take the plunge in 2011! As you may already know, Stonehaven's indoor pool (adjacent to the... | |
| | | |
| --- | --- | --- |
| | Archaeolink is a multi award winning living history park and visitor attraction, with a central focus on education, participation and fun. Travel 10,000 years in one day from the Mesolithic to a... | |
| | | |
| --- | --- | --- |
| | Follow the history of travel and transport in the North East of Scotland through dramatic displays, working exhibits and DVD presentations. | |
| | | |
| --- | --- | --- |
| | Spectacular falcons, Owls, Hawks & Eagles are permanently on display. The breathtaking flying demonstrations offer a unique photo and video opportunity. School parties are made very welcome at... | |
| | | |
| --- | --- | --- |
| | Willows Animal Sanctuary is the largest in Aberdeenshire and will try to help any animal in distress. We operate a strict no kill policy and only euthanise an animal on veterinary advice. We look... | |
| | | |
| --- | --- | --- |
| | Aden Country Park has been recognised as one of the country's best green spaces with a prestigious Green Flag award. Aden Country Park impressed the judges with it's excellent use of green space,... | |
| | | |
| --- | --- | --- |
| | If you like the idea of an amazing high wire forest tree top course then Go Ape could be just your thing. We have Tarzan swings, rope bridges, ladders, tunnels and zip lines suspended up to 40... | |
| | | |
| --- | --- | --- |
| | PLAYZONE (Indoor Play Area) OPENING TIMES During Pub Opening Hours. PARTY PACKAGES Can be arranged - ring for details. CHARGES Free of Charge We also have an outdoor... | |
| | | |
| --- | --- | --- |
| | FUN HOUSE (Indoor Play Building - for children up to 4ft 9ins tall) GENERAL ADMISSION Term Time: Daily 11am - 8pm. School Holidays: Monday - Friday 10am - 4pm. Saturday & Sunday 12noon -... | |
| | | |
| --- | --- | --- |
| | The restaurant has a deck for enjoying fine weather and external kids play area and sheltered pre school kids play area, but if the weather is less friendly then younger children can have fun in the... | |
| | | |
| --- | --- | --- |
| | I heart art - Aberdeen's first paintertainment studio. combine unlimited imagination with unlimited paint and create a unique and personal keepsake. We have a large range of ceramics and canvasses... | |
| | | |
| --- | --- | --- |
| | Aberdeen Snowsports Centre offers year round skiing, snowboarding and tubing. We also offer summer activities camps including half day (morning or afternoon) ski and snowboard camps for those who... | |
| | | |
| --- | --- | --- |
| | Doonies Farm sits on the cliff tops between Aberdeen Lighthouse and the village of Cove. The farm is home to some of Britain's rarest breeds of cattle, sheep, horses, pigs, goats and poultry.... | |
| | | |
| --- | --- | --- |
| | Children's Soft Play Centre Birthday Parties Snack Bar Facilities Groups Welcome Separate Baby And Toddler Area Open 10-6pm 7 Days A Week | |
| | | |
| --- | --- | --- |
| | Noble's Family Entertainment Centre is the ideal venue for you child's party and celebration. All our Party Packages are put together with what you want and can be fully customised to suit your... | |
| | | |
| --- | --- | --- |
| | An indoor and outdoor playcentre with equipment and activities suitable for children from birth to height restriction of 4ft 7 inches. Toilet and baby changing room in the restaurant. | |
| | | |
| --- | --- | --- |
| | Activity Centre Facilities Activity Centres, Activity Days, Activity Programmes, Ball Ponds, Climbing Frames, Games Room, Indoor Play Area, Slides, Soft Play Area, Play Areas Activity Centre... | |
| | | |
| --- | --- | --- |
| | Northfield Swimming Pool 5 Kettlehills Cres Aberdeen, AB16 5TL 01224 680307 | |
| | | |
| --- | --- | --- |
| | Bon Accord Baths Justice Mill La Aberdeen, AB11 6EQ 01224 587920 | |
| | | |
| --- | --- | --- |
| | Hazlehead Pets Corner is a visitor attraction within Hazlehead Park featuring many different animals, both large and small, that children like to see. Included amongst the animals are: rabbits,... | |
| | | |
| --- | --- | --- |
| | Remarkable for its splendid architecture, Huntly Castle served as a baronial residence for five centuries. Many impressive features include a fine heraldic sculpture and inscribed stone friezes. The... | |
| | | |
| --- | --- | --- |
| | Features Magnificent art collections See the great stone wheel staircase One of the most stunning castles of the North East About the property Ghosts, legends and folklore are all woven... | |
| | | |
| --- | --- | --- |
| | Features In possession of the Irvines of Drum from 1323 to 1975 13th century tower (the oldest intact in Scotland) Stunning location for Weddings About the property The oldest intact... | |
| | | |
| --- | --- | --- |
| | Features The largest and most elaborate of Scottish castles built on the Z plan design Mature woodlands with lovely walks around a tranquil flight pond Enchanting walled gardens with secret... | |
| | | |
| --- | --- | --- |
| | Set amongst the magnificent scenery of Royal Deeside, in the shadows of Lochnagar is the Balmoral Estate. Purchased by Queen Victoria in 1848, the Estate has been the Scottish Home of the British... | |
| | | |
| --- | --- | --- |
| | The Cocket Hat is a family led pub located on the A90 road which runs into the centre of Aberdeen. There is easy access from the local airport, the railway station and we are three minutes from... | |
| | | |
| --- | --- | --- |
| | Storybook Glen is a magical world of make-believe and fun for children (and adults) of all ages, set amidst 28 acres of spectacular scenic beauty on Royal Deeside. See more than 100 of your... | |
| | | |
| --- | --- | --- |
| | Scotland's favourite Amusement Park offers a wide range of fun with all its rides and attractions including – three roller Coasters - the Looping Star, the Apple Family Coaster and the... | |
| | | |
| --- | --- | --- |
| | Satrosphere Science Centre offers a range of exciting educational resources. Our main attraction - 'The Exhibition Hall' - allows your pupils to experiment with over 50 interactive exhibits and... | |
| | | |
| --- | --- | --- |
| | The Museum of Scottish Lighthouses consists of the first lighthouse built on mainland Scotland and a purpose-built museum housing artefacts donated by the Northern Lighthouse Board and the general... | |
| | | |
| --- | --- | --- |
| | Welcome to Macduff Marine Aquarium's website! Here you can find out all you need to know about one of the best visitor attractions in the North East of Scotland, plan your day out and learn... | |
| | | |
| --- | --- | --- |
| | Discover the wealth of Peterhead's maritime history in one of Aberdeenshire's oldest museums. See models showing the development of Peterhead fishing boats and find out about : - Peterhead's past -... | |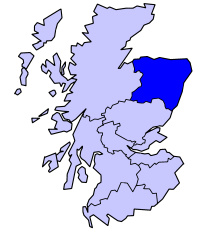 Welcome to the awesome Scottish county of Aberdeenshire. If you need child friendly ideas where to take the
kids
,
kids
days out, or
fun
things to do with the
kids
in Aberdeenshire then we can help. We have
family pubs
with
kids
play
areas,
soft play
areas,
indoor play areas
,
outdoor play
areas, playgrounds,
aquariums
,
castles
, stately homes,
childrens
clubs such as Scouts, Cubs, Beavers, Brownies, Guides, youth clubs, activity centres, Air, Sea, Army Cadets. We list
childrens
entertainers in Aberdeenshire if you are planning a birthday, cinema, theatre, petting
zoo
, animal farms,
childrens farms
, leisure hire, museum and art gallery, nature areas such as parks, and countryside walks and beaches. We have
kids
activities
related to outdoor pursuits and sports such as
swimming
, ice skating, ten pin bowling and football centres. We list theme parks and fairgrounds in Aberdeenshire. If you are looking for
zoos
with more exotic
animals
then we have them. Don't forget to look at the nearby counties of Tayside and Highlands to see what they can offer you. We have days out with the
kids
in Aberdeenshire in and near :- Aberdeen, Altens, Bankhead, Bieldside, Bridge of Don, Bucksburn, Cove, Cove Bay, Craibstone, Craigiebuckler, Cults, Danestone, Elgin, Fraserburgh, Peterhead. Grampian is an area in Scotland made up of the following counties :- Aberdeen, Aberdeenshire and Moray.
Aberdeenshire is one of the 32 unitary council areas in Scotland. Present day Aberdeenshire does not include Aberdeen City which is a unitary authority in its own right. However, Aberdeenshire Council has its headquarters at Woodhill House, in Aberdeen; the only Scottish council whose headquarters are based outside of the council area. Aberdeenshire borders Angus and Perth and Kinross to the south, and Highland and Moray to the west.