Days Out Essex
Family Days Out in Essex

| | | |
| --- | --- | --- |
| | Open Thursday and Fridays 10am to 2pm (excluding first Friday of every month and 17th may 2013) Under 5's soft play centre £3.50 admission includes a hot drink for one adult and unlimited... | |
| | | |
| --- | --- | --- |
| | Waldegraves ALL NEW Crazy Golf is 9 holes of fun for all the family. With fun character challenges including the Octopus, Dolphin and Crocodile, it will keep all ages amused. A great challenge. ... | |
| | | |
| --- | --- | --- |
| | At the Theydon Oak we pride ourselves in providing a fantastic place for families to enjoy a stress free meal in warm surroundings.Enjoy el fresco dining on one of our many patios which overlook our... | |
| | | |
| --- | --- | --- |
| | Mistley Place Park is a sanctuary that receives no funding from outside organisations and relies totally on income from the tearooms and visitors to the park, along with donations from the... | |
| | | |
| --- | --- | --- |
| | A sandy town beach with plenty of entertainments. Beach Type Sand Facilities Toilets Disabled access First aid Deckchair hire and many shops Cafes and amusements Activities Bathing... | |
| | | |
| --- | --- | --- |
| | The central beach is a lively and fairly commercial place with entertainments and amusements on the pier. Close-by beaches are quieter and the Naze is a designated Site of Special Scientific... | |
| | | |
| --- | --- | --- |
| | Beach Type sand & shingle Facilities Restaurant/cafe Shops Toilets Pier Beach huts Deck chair hire Disabled access Slipway First aid Lost child centre Amusement arcades Camping ... | |
| | | |
| --- | --- | --- |
| | No other forest on Earth evokes the atmosphere of a medieval hunting forest so completely. The ancient trees are like magnificent living sculptures, peaceful giants worn and fragile from... | |
| | | |
| --- | --- | --- |
| | What can be discovered at the Discovery Centre? Outdoor sport pitches including an all weather, multi-activity, floodlit pitch for five-a-side football, basketball and tennis. Outdoor cycle,... | |
| | | |
| --- | --- | --- |
| | Promenade Park is the District's most popular park and has undergone a major refurbishment in recent years. You can spend all day here, enjoying one or more of the following: Large... | |
| | | |
| --- | --- | --- |
| | The Southend Planetarium is the only public Planetarium facility in the south-east, outside of London. It presents a range of talks about astronomy and the night sky. All our presentations... | |
| | | |
| --- | --- | --- |
| | WE HAVE HEARD THIS VENUE IS NOW CLOSED BUT NOT CONFIRMED! Hornchurch Junglee Fun not only brings an exciting children's activity and play centre to the... | |
| | | |
| --- | --- | --- |
| | A FABULOUS AND EXCITING CHILDREN'S INDOOR SOFT P LAY AREA Opening Times ... | |
| | | |
| --- | --- | --- |
| | Play centre for children aged 0-5 years separate baby area for non- walkers. | |
| | | |
| --- | --- | --- |
| | Including but not limited to: Dedicated baby and toddler play area Interactive ball area 2-lane wavy slide Soft mini football/basketball pitch 2 themed party... | |
| | | |
| --- | --- | --- |
| | Adults can relax in the comfortable surroundings and enjoy anything from a soft drink to a speciality coffee along with a full menu of hot and cold foods and our daily specials. ... | |
| | | |
| --- | --- | --- |
| | Welcome to the new Childrens Indoor Play Centre in Saffron Walden where safety, cleanliness, quality food and excellent service matter to us a much as fun, laughter, play and parties!! ... | |
| | | |
| --- | --- | --- |
| | Coco Nuts Play provides two distinct play areas, a soft play zone for toddlers, which includes a two tier frame for the more adventurous, and a large three level frame for the older ... | |
| | | |
| --- | --- | --- |
| | Woodup Pool is a salt water bathing pool with an area of sand at one end. Children should be supervised at all times as there are no lifeguards in attendance. During the summer months a... | |
| | | |
| --- | --- | --- |
| | Brightlingsea Open Air Pool Originally built in 1933 this lido facility is one of the few remaining outdoor swimming pools. It comprises of two pools, one a 15m paddling pool, and the second a... | |
| | | |
| --- | --- | --- |
| | Main Pool A 25 metre 5 lane pool used for Public Swimming, Lane Swimming, Swimming Lessons and Fun Sessions. Teaching Pool A small pool used for Public Swimming, Fun Sessions and Swimming Lessons.... | |
| | | |
| --- | --- | --- |
| | Facilities include: 25m swimming pool with teaching pool and diving boards, 62 station gym, Spa with Sauna, steam room, aroma room, hydro pool and experience showers, 2 dance studios,... | |
| | | |
| --- | --- | --- |
| | Our 33m long swimming pool offers something for everyone. Whether it be our ASA accredited swimming lessons or Aqua Aerobics sessions. We offer results cards in the pool for those... | |
| | | |
| --- | --- | --- |
| | Dagenham Swimming Pool Althorne Way Dagenham Essex RM10 7AY Telephone: 020 8270 6600 Open Weekdays 7:30am-10pm; Sat 8:30am-5pm, 6pm-10pm; Sun 8:30am-2:30pm, 3pm-7pm | |
| | | |
| --- | --- | --- |
| | State of the art gym Group exercise classes Personal training Swimming pool with flume and water features Learner pool Swim School Sauna & steam rooms 5-a-side football Badminton Archery ... | |
| | | |
| --- | --- | --- |
| | Belhus Park Swimming pool is located in the Belhus Park sports and leisure complex Belhus Park - Main Pool ... | |
| | | |
| --- | --- | --- |
| | KIDS PLAY CAFÉ 28-30 Trinity Street Halstead Essex CO9 1JA Email: Opening Times: Monday - 10am - 6pm Tuesday - 10am - 6pm Wednesday - 10am - 6pm Thursday - 10am - 6pm Friday -... | |
| | | |
| --- | --- | --- |
| | Indoor play Area Not Supervised OPENING TIMES Monday - Saturday 11am - 9pm. Sunday 12noon - 9pm. CHARGES Our children's play area is FREE to use. Don't... | |
| | | |
| --- | --- | --- |
| | INDOOR PLAYBARN OPENING TIMES Daily 10am - 7pm. MONTHLY ACTIVITIES Children's Disco. Please ring for details. PONY CLUB PARTIES Available from £5.99 per child - includes... | |
| | | |
| --- | --- | --- |
| | PLAYZONE - (Indoor Play Building) OPENING TIMES During meal service times. PARENT & TODDLER Monday & Friday 10am - 11am. PARTY PACKAGES Thursday 10am - 11am. Held by an... | |
| | | |
| --- | --- | --- |
| | PLAYZONE - (Indoor Play Building) OPENING TIMES During food service times. CHARGES Free of charge. This purpose built Brewers Fayre pub and restaurant has over 220... | |
| | | |
| --- | --- | --- |
| | Whatever the weather, you and the family will have a great value fun day out at Clacton Pier. Packed with indoor and outdoor activities, events, rides and amusements there is always something going... | |
| | | |
| --- | --- | --- |
| | WACKY WAREHOUSE Indoor Play Building - for children up to 4ft 9ins tall OPENING TIMES Monday - Thursday 9.30am - 6pm. Friday 9.30am - 8pm. Saturday 11am - 8pm. Sunday 11am - 6pm.... | |
| | | |
| --- | --- | --- |
| | At Christmas Tree farm we have a wide selection of animals. Some have been rescued or donated to the farm. At present we have 2 Jersey Cows called Betty and Daisy. Children and adults love their big... | |
| | | |
| --- | --- | --- |
| | Woodlands Farm covers approximately 89 acres on the borders of Greenwich and Bexley boroughs near to Oxleas Woods. Run by a charitable trust, it is an educational Farm managed... | |
| | | |
| --- | --- | --- |
| | Childrens Jewellery Parties from the age of 5 years plus. Also offering events for groups including how to make beads out of paper. Welcome to Made by Me kids beading parties ... | |
| | | |
| --- | --- | --- |
| | Discover an amazing maize maze a challenging activity for children and a great day out. | |
| | | |
| --- | --- | --- |
| | The park includes a children's boating lake, crazy golf & putting green, children's play area, ricket ground with riverside walks, Hollytrees Museum and the cafe. Free entry Open all the... | |
| | | |
| --- | --- | --- |
| | The Audley End Miniature Railway is a delightful 1.5 mile ride on Lord Braybrooke's private 10 ¼" gauge railway through Estate woodland. There is free car parking and free admission to a... | |
| | | |
| --- | --- | --- |
| | Sample the atmosphere and take a ride on an award winning period country railway. A pretty line, relocated station buildings, signal boxes and bridges all lovingly restored and rebuilt. A large and... | |
| | | |
| --- | --- | --- |
| | Come to Flatford in Suffolk on the serene River Stour for the beautiful scenery. The place from which John Constable took much of his inspiration for his paintings, and for the best and most... | |
| | | |
| --- | --- | --- |
| | Whether it's your first time on skis, or you want to master the bumps or maybe fancy yourself at ... | |
| | | |
| --- | --- | --- |
| | The Leisure Pool at Leisure World Colchester is a family favourite all year round! The pool's 13 metre iconic flumes are one of Colchester's most well known landmarks and provide... | |
| | | |
| --- | --- | --- |
| | Roller skating park for all ages and experience levels. WEDNESDAYS 7.30pm to 10.30pm Over 18's Adult only + BAR THURSDAYS 6.00pm to 9.30pm + BAR All ages Welcome FRIDAYS RollerDISCO 7.00pm to... | |
| | | |
| --- | --- | --- |
| | Come and witness the three lives of the bunker starting with its role as an RAF ROTOR Station, then a brief period as a civil defence centre through to its most recent life as a Regional Government... | |
| | | |
| --- | --- | --- |
| | Cressing Temple takes its unusual name from the medieval monks of the Knights Templar who founded the two vast wooden barns, which form the centrepiece of this delightful rural estate. Nestled... | |
| | | |
| --- | --- | --- |
| | Mountfitchet Castle is a unique time capsule. With its commanding position overlooking the Stort Valley, Mountfitchet Castle is situated on its original site which is steeped in history. Formerly an... | |
| | | |
| --- | --- | --- |
| | Imagine a world full of fun, laughter, entertainment... and big noses! Welcome to Partyman World Of Play, Lakeside Shopping Centre's ONLY indoor playcentre and an incredible unique venue for your... | |
| | | |
| --- | --- | --- |
| | It's great place to take the whole family for a really good time whatever the weather! There is an amazing giant play frame that is over 6 meters high with a series of exciting climbing ... | |
| | | |
| --- | --- | --- |
| | Small Monsters is an indoor adventure play area providing safe, secure and clean adventure for children up to the age six accompanied by their... | |
| | | |
| --- | --- | --- |
| | Indoor soft play centre with a with a ball pool, raised tunnel and slide and an array of other toys. For the older children a fascinating array of nets, climbing area and slides and a dedicated... | |
| | | |
| --- | --- | --- |
| | Designed by child development experts, each of our classes focusses on and supports the specific developmental milestone your child is working on at his/her age--from sensory explorations for young... | |
| | | |
| --- | --- | --- |
| | Waltham Abbey Gardens offer relaxing surroundings rich in history. It's the reputed burial site of King Harold, after the Battle of Hastings in 1066. Some of the remains visible... | |
| | | |
| --- | --- | --- |
| | Barleylands Farm Centre is accessed from our large, free car park. Children of all ages can meet and feed our friendly farm animals, ride the mini tractors around the farm and let off steam in the... | |
| | | |
| --- | --- | --- |
| | Wild 'n' Wacky is a new jungle-themed indoor play and party centre for 0-12 year-olds based in Harlow, Essex. We have three separate play areas – one for... | |
| | | |
| --- | --- | --- |
| | King Henry VIII gave Walden Abbey to Sir Thomas Audley, who transformed it into his mansion, Audley End. Despite ups and downs in its fortunes, Audley End remains one of England's grandest... | |
| | | |
| --- | --- | --- |
| | Hannah Banana - a great new concept in family entertainments, offering everything you can think of for younger families with ages ranged: 2-12, games, rides, shows, healthy food,... | |
| | | |
| --- | --- | --- |
| | Kidspace is different. And proud of it. We have taken the very best elements of activities from the top leisure park operators in Europe and developed a new breed of centre that will change how... | |
| | | |
| --- | --- | --- |
| | Crazy Kids Adventure Play An exciting wonderland of fantasy and adventure play awaits. The Crazy Kids Adventure Play centre is a massive, air conditioned, modern warehouse fitted out for high... | |
| | | |
| --- | --- | --- |
| | Childsplay adventureland is the premier premier indoor play facility for under 9's (max height 4'5") designed by the leading soft play manufacturer in Europe. We have special areas for babies,... | |
| | | |
| --- | --- | --- |
| | In this vibrant museum, history is delivered with humour and fun in mind, making it an ideal venue for families. One room is dedicated to childhood and... | |
| | | |
| --- | --- | --- |
| | For all weather fun days out let your kids go mad in our superb indoor soft play area whilst you relax and enjoy a nice cup of freshly brewed tea or coffee. When the sun is shining Old... | |
| | | |
| --- | --- | --- |
| | There is a massive selection of wildlife to interact with at Tropical Wings in Essex. Some of Daily activities and attractions at the zoo include: * One of the UK's largest... | |
| | | |
| --- | --- | --- |
| | THERE'S AN ADVENTURE WAITING FOR EVERYONE AT WALTON PIER! Take a ride on the Red Baron, be thrilled on the Waltzer, ride into the sunset on the Gallopers, release that road rage on the... | |
| | | |
| --- | --- | --- |
| | Childrens Indoor Play Centre for 0-8yrs. Wheelchair access. Party hire and exclusive hire available. Cafe on site offering food drinks and homemade cakes. Family Night continuing on the first... | |
| | | |
| --- | --- | --- |
| | Tumbletown is the soft play centre to visit in Basildon, Essex. Offering fantastic entertainment from babies to big kids. We offer one of the tallest play frames in the UK and a frame created for... | |
| | | |
| --- | --- | --- |
| | Kids Kingdom (Southend) is situated at the seaside resort of Southend-on-Sea Essex and is a family owned and controlled company that was incorporated in January 2001. All Directors have hands on in... | |
| | | |
| --- | --- | --- |
| | Partyman World Of Play is Basildon's BIGGEST indoor play centre! With the UK's ONLY indoor climb-able volcano! With friendly, smiling staff, a fully licensed bar and restaurant, two huge... | |
| | | |
| --- | --- | --- |
| | 5, Barnmead Way, Burnham-On-Crouch, Essex | |
| | | |
| --- | --- | --- |
| | MamaBelli's Play Centre is as famous for its Italian food and real coffee as it is for its clean and friendly Indoor Soft Play Area. Children love it, young families relax there as... | |
| | | |
| --- | --- | --- |
| | All the Little Steps Gym classes have a set format and the class theme changes every week. Themes can be anything from a space adventure to a walk in the park. We aim to encourage children to join... | |
| | | |
| --- | --- | --- |
| | Available after school on Monday, Friday or at the weekend for 7-11 years with 60-minutes of play in the fantasy castle of Rayleigh Mega Play. Get ready to ride the drop and astra slides, to battle... | |
| | | |
| --- | --- | --- |
| | Go Bananas is one of the largest indoor adventure play centres in the South East. Based in Colchester, Essex, we have everything you need to entertain young and old alike. There is a 3 storey... | |
| | | |
| --- | --- | --- |
| | Romford Ice Arena, situated in the heart of Romford Town Centre, is the ideal place to visit for a fun day out. We cater for all levels and interests - we have a wide ranging programme with a... | |
| | | |
| --- | --- | --- |
| | Hedingham Castle's Norman keep, 110 feet high, was built c.1140 by Aubrey de Vere and is still owned by one of his descendants, The Honourable Thomas Lindsay and his wife Virginia. There are four... | |
| | | |
| --- | --- | --- |
| | Mole Hall Wildlife Park was first opened to the public in 1963 and now covers over 20 acres of grounds and gardens, which surround the original moated manor house (private), which dates from... | |
| | | |
| --- | --- | --- |
| | England's tallest Tudor gatehouse offers visitors magnificent views to the Blackwater estuary and beyond. On a clear day you can even see St Cedd's Chapel on the Dengie peninsular. As you... | |
| | | |
| --- | --- | --- |
| | The artillery fort at Tilbury on the Thames estuary protected London's seaward approach from the 16th century through to World War II. Henry VIII built the first fort here, and Queen Elizabeth... | |
| | | |
| --- | --- | --- |
| | Situated on the main A12 road between two villages by a roundabout, the White Hart is the ideal place to bring the family or pop in with friends. Originally an old Coaching Inn we have... | |
| | | |
| --- | --- | --- |
| | Little Steps Gym provide activity classes for babies, toddlers and young children. All activity is based on safety mats with soft play and gymnastic climbing equipment plus lots of different types of... | |
| | | |
| --- | --- | --- |
| | The friendly staff at the South Woodham Ferrers Leisure Centre invite you to try out the excellent sporting facilities on offer. Located in the heart of the town centre, we are easily accessible to... | |
| | | |
| --- | --- | --- |
| | The Main Pool caters for every need from casual swimming and tuition and sub aqua training, to all the excitement of competitive galas and water polo matches. The Main Pool is a 33.3 by 12.5 metre,... | |
| | | |
| --- | --- | --- |
| | Visit our 2 farms: Hayes Hill, with 200 animals to enjoy & pet, adventure playground, picnic area & tea rooms. Bird watching, Gift Shop and Holy Filed Hall, our commercial dairy farm, to... | |
| | | |
| --- | --- | --- |
| | Marsh Farm Country Park is owned and managed by Essex County Council where children can meet the animals and use the indoor / outdoor adventure play areas. It provides an enjoyable and educational... | |
| | | |
| --- | --- | --- |
| | We at Sealife Adventure have launched our 'See Life Save Life' campaign to promote public awareness to the plight of our endangered marine life. Throughout the centre you will see new signs pointing... | |
| | | |
| --- | --- | --- |
| | O ur award-winning Castle Museum is closed temporarily to the public, as we embark on an ambitious programme of redevelopment. Colchester Castle Museum will reopen in spring 2014 – we... | |
| | | |
| --- | --- | --- |
| | Colchester Zoo is constantly evolving to ensure our world class level of commitment to our animals. If you would like to contribute to any of our developments listed below, or require further... | |
| | | |
| --- | --- | --- |
| | Free admission to the park – you only 'Pay-if-you-Play' with our fantastic value 'All Day Ride Bands' starting from £7 Most theme parks are pay to enter. So if all the family... | |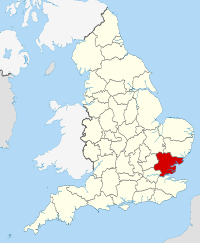 A full list of childrens attractions and tourist information in Essex. Welcome to the fantastic county of Essex. If you need child friendly ideas where to take the kids, kids days out, or fun things to do with the kids in and near Essex then we can help. We have family pubs with kids play areas, soft play areas, indoor play areas, outdoor play areas, playgrounds, aquariums, castles, stately homes, childrens clubs such as Scouts, Cubs, Beavers, Brownies, Guides, youth clubs, activity centres, Air, Sea, Army Cadets. We list childrens entertainers in Essex if you are planning a birthday, cinema, theatre, petting zoo, animal farms, childrens farms, leisure hire, museum and art gallery, nature areas such as parks, and countryside walks and beaches. We have kids activities related to outdoor pursuits and sports such as swimming, ice skating, ten pin bowling and football centres. We list theme parks and fairgrounds in and near Essex. If you are looking for zoos with more exotic animals then we have them. We now list seaside towns in and near Essex, so grab your bucket and spade and head for the Essex seaside with the kids. We have days out with the kids in Essex in and near :- Basildon, Benfleet, Billericay, Braintree, Brentwood, Canvey, Canvey island, Chelmsford, Colchester, Grays Thurrock, Harlow, Loughton, South Benfleet, Southend on Sea, Wickford.


With an awful lot of fun things to do with kids in and around Essex your kids will never get bored. Amusement parks are very popular around this time of year and failing that there fair grounds attractions to keep a lot of children entertained. The school summer holidays are here again, and with so many popular venues you will find here on www.CHILDRENSLEISURE.CO.UK you won't be left without a museum to visit for FREE. A ride on the steam railway in Essex, a day of water fun at a water park or leisure centre swimming pool :). If you have toddlers then you can choose form indoor play centres in Essex. With plenty of kids attractions in the county or not sure what to do with the kids just use the search on the right hand side of the site using your postcode to find the nearest attractions! For the more sporty types there are ice skating rinks, roller bladeing places and dry and indoor ski slopes. Also with outdoor pursuits in Essex for climbing, hiking, mountain biking and much more. Or if your more cultural there are cinemas, theatres and place to have dance lessons etc. Those things to do with kids in Essex are tremendous and particularly with cheap and free family friendly places to go to in Essex this year. With soft play for toddlers allow the kids stroke the animals at petting farms in Essex. Drive through a wildlife park and visit zoos in southend. We have all sorts of aquariums listed in the UK but you might have to travel to another county. Where can I take the kids only have a look at a few of the pottery making places and ceramic cafes. School teachers may find useful for ideas for the class to visit on school days out educational and historical venues are normally the most popular on a school trip! If your on vacation then ten pin bowling alleys and the other best family places of interest just browse our site.

Essex is a county in the East of England close to the capital city of London. The county town is Chelmsford and the highest point of the county is Chrishall Common near the village of Langley, close to the Hertfordshire border, which reaches 482 ft (147 metres). To filter by attraction or activity please use the drop down above. There are plenty of things to do in Essex with kids clubs, scouts and girl guide meetings to keep them busy. Loads of indoor play centres and zoos to museums and more.