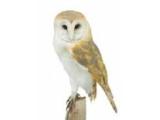 Looking for:
Animals & Farms, Outdoor Play Areas
Address:
The English School of Falconry
Herrings Green Farm
Cotton End Road
Wilstead
Bedfordshire
Postcode:
MK45 3DT
Age Group:
All Ages
Kids Activity:
Indoors and Outdoors
Telephone:
01767 627527
Website:
Click Here
---
One of the UK's Largest Bird of Prey Centres hosting over 300 birds on display its a great day out for the family.
The English School of Falconry and Bird of Prey and Conservation Centre is a family run business with over 50 years experience in Falconry. With our collection of birds growing to almost 300, we decided that it was time to open a Centre for the benefit of the general public, which is what we had been working towards for many years. We believe that we have established one of the finest collection of birds of prey in the Country.
The Centre is based in Bedfordshire in the magnificent grounds of Shuttleworth in Old Warden Park. It has been carefully sited to create a woodland setting as near as possible to the birds natural surroundings. We are home to birds from all around the Globe including Falcons, Hawks, Owls, Eagles and Vultures. Some of the birds on site are part of the World Wide Breeding Programme of rare and endangered species.
The Centre is dedicated to helping in conservation and enabling everyone to have a chance of visiting and working with these magnificent creatures.
Visit us today:
* Hands on experience with the birds.
* Have a go at flying a Hawk or an Owl (School holidays only)
* Three flying displays daily. These are at 11:30 - Owls, 1:30 Birds of the World and 3:00 Out of Africa.
* Jubilee Adventure Playground (closed on special event days)
* Picnic area, set in a scenic location.
* Walk through Barn Owl Aviary
* Restaurant
February Half Term - October 31st 10:00am-5:00pm Seven Days a Week
1st November - February Half Term 10:00am-4:00pm Seven Days a week
24th December - 1st January Closed
Admission Adults £10.00
Child up to 16 years FREE (up to a maximum of 4 extra children £5.00 each).
Concessions £9.00