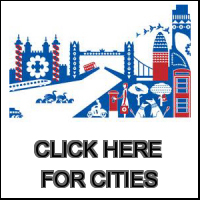 Here you will find a comprehensive list of farms, animal farms, petting
zoos
and petting farm, and anything related to the
animals
by city, catering for you, your child, and your family. This could include farm
animals
, insects, reptiles, these may also include animal attractions, animal rides, and shows including
animals
.
Many of these farms, animal farms, petting zoos and petting farm venues will also cater and provide for childrens birthday parties, corporate events and private functions (please check your venue for details).
We provide information on farms, and
animals
by county, city or by activity. Please use the home page map for county level farms browsing. If you cannot find what farms or
zoos
you like by city level here, please use the home page search box for more detailed searching farms options.

If you think we have missed a petting zoo or petting farm you would like to see in this section, or you spot any incorrect information then please let us know with the PUT IT ON THE MAP feature.

CHILDRENS LEISURE WEBSITE ALWAYS RECOMMEND YOU CALL ANY PETTING ZOO OR ANIMAL FARM BEFORE YOUR VISIT TO AVOID DISAPPOINTMENT.