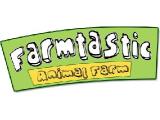 Looking for:
Animals & Farms
Address:
Farmtastic Animal Farm
Lidats Meadow Farm
Grittenham
Chippenham
Wiltshire
Postcode:
SN15 4JW
Age Group:
All Ages
Kids Activity:
Indoors and Outdoors
Telephone:
01666 510 477
Website:
Click Here
Attraction Information:
---
Our collection of animals are all friendly and waiting to meet you. Get to know them a little better before you visit.
Llama's and alpaca's
Everyone's favourite! Our Llama's and Alpaca's are a friendly bunch, ready to welcome you.
Larry the llama Larry
Steve and Gemma the aplaca's Steve and Gemma
Alan and Bertie the alpaca's Alan and Bertie
Farmyard favourites
Like every farm we are home to some familiar faces...
Sheep
Calves
Pigs
Turkey's
Goats
Shaun the sheep Gertie the Goat Terrance the turkey Terrance the turkey
Miniatures
Good things come in small packages, that's what our miniature Donkeys, Horses and Pygmy Goats will tell you!
Miniture donkey Miniature donkey Miniature horse
Cute and cuddly
Some animals just want to be cuddled all day long. Say hello to our furriest residents.
Rabbit in a hutch Lamb in a wheelbarrow Rabbit feeding
Feathered friends
Don't forget about our flapping, fluttering and quacking birds. We have all sorts: Geese, Chickens, Ducks, Rheas and Barn Owls.
Geese Chicken Geese
Horsing around
When it comes to our Horses, Donkey's, Reindeer and Fallow Deer it's always playtime!
Reindeer Donkey's Freddie the Fallow Deer
Feeding the animals
You can buy special feed from us and feed the animals on your way round - they'll love you!
Other things to do
Take a look at all the other exciting things you can do at Farmtastic »
Entry prices
£6 Adult £5 per Child (2-16 years) £20 per family (2 adults + 2 children) Children under 2 free - all children must be accompanied by an adult at all times
25p off entry price per person if traveling to us by bicycle, public transport or walking. Please note: due to bank charges we can only accept cash.
Private Parties &
School Visits
Special entry for private parties, school trips and groups for children with learning difficulties available. Offering exclusive access.
Coach parties welcome (pre-booking essential)
Subject to weather conditions - remember your wellies, there may be puddles!