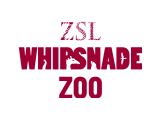 Looking for:
Zoos & Wildlife
Address:
ZSL Whipsnade Zoo
Dunstable
Bedfordshire
LU6 2LF
Postcode:
LU6 2LF
Age Group:
All Ages
Kids Activity:
Indoors and Outdoors
Telephone:
01582 872171.
Website:
Click Here
Attraction Information:
---
Whipsnade is home to over 2,500 wild animals many of which are free to wander in large paddocks, emulating their natural habitat. Lions, tigers, rhinos and bears can be seen in almost natural conditions.
A full-size steam railway takes visitors past rare breeds such as the White Rhino and Przewalski's horses. Visitors may also drive their own vehicles through the parkland, seeing the animals close up, or take one of the regular shuttle buses through the park.
Whipsnade has a worldwide reputation for its role in the breeding and conservation of rare animal species and breeds.
Whipsnade has also created its very own "hill figure" - the outline of a giant (160 yards long) lion carved into the chalk hillside in emulation of the ancient hill figures such as the White Horse of Uffington and the Cerne Abbas Giant. The Whipsnade lion can be seen for miles across the downs.
Formerly known as Whipsnade Zoo, Whipsnade Wild Animal Park is set in 600-acres of Chiltern parkland on Dunstable Downs.
Ticket prices - valid for visits up to 30 October 2017
Online ticket price Ticket price at the gate*
Adults £22.90 £28.00
Children (3-15 years) £16.60 £20.35
Children under 3 years FREE FREE
Concession - 60+, student) £20.65 £25.20
Family (online only offer) £70.50 (2 adults + 2 children OR 1 adult + 3 children) N/A
Opening times
ZSL Whipsnade Zoo is open every day of the year except Christmas Day.
Opening times
Dates Opening Last Entry Closing
From 26 March 2017 10:00 17:00 18:00
From 4 September 2017 10:00 16:30 17:30
From 21 October 2017 10:00 16:00 17:00
From 31 October 2017 10:00 15:00 16:00
ZSL Whipsnade Zoo is open every day of the year except Christmas Day
Last admission is one hour before advertised closing time
Children under 16 will not be admitted without an adult