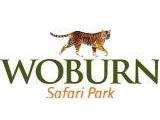 Looking for:
Outdoor Play Areas, Zoos & Wildlife
Address:
Woburn Safari Park
Woburn Park
Woburn
Bedfordshire
Postcode:
MK17 9QN
Age Group:
All Ages
Kids Activity:
Indoors and Outdoors
Telephone:
01525 290407
Website:
Click Here
---
Woburn Safari Park Woburn Safari Park was opened in 1970 by the 13th Duke of Bedford and is a drive-through wild animal park. Set in over 300 acres of beautiful Bedfordshire parkland, just off junction 13 of the M1, the park offers visitors a memorable day out on safari with some of the most endangered wild animals in the world. Adventure by car in the Road Safari where you will discover the Kingdom of the Carnivores and the African Forest; then explore the Foot Safari and watch educational keeper talks and demonstrations.
Guests can drive through the thrilling Road Safari alongside rhinos, monkeys, giraffes, African lions, Asian elephants, antelopes, wild cattle and Amur tigers. As you go round, keep an eye out for some of our safari stars including Tallulah one of our lioness and Berlinga a member of the Barbary macaque troop in the African Forest.
In the Foot Safari you can find the new Tusk 'Not For Sale' garden, a unique exhibit designed to educate the public about the endangered Asian elephant populations. Discover more on safari at Elephant Meadow, a specially designed showground where you'll catch the elephant keeper's daily meet and greet with Asian elephant and get close enough to touch! In addition, attend the sea lion show in Sea Lion Cove a great attraction combining a live action sea lion demonstration in the indoor pool and a 3D mini-movie. This unique experience brings an amazing new dimension to visitor entertainment at the Park. Animal Encounters has welcomed James the capybara, yet another new species at the park.
You can also meet the recent addition to Farmyard Friends, a Somali black-headed lamb who enjoys exploring his environment. Don't forget to bring your camera for that perfect selfie! Refreshments are available at the Safari Restaurant, the Two by Two Restaurant, Swan Lake Cafe and the new Lookout Cafe. At Woburn Safari Park, you can get even closer to the animals by choosing one of our VIP Experiences. Go off-road within the Safari reserve in our VIP Land Rover, taking you amazingly close to the magnificent animals and discover what it is like behind the scenes. Get your tickets at the gate when you arrive, or go to woburnsafari.co.uk to use our convenient web booking system, where you'll save £1 off each single ticket and even more with great family ticket deals!
Pricing Adult - £24.99 Child - £17.99 Senior - £21.99 Group prices Adult - £19.99 Child - £13.99 Senior - £17.49 Opening times From 25th March to 14th October 2018 – open daily from 10am to 5pm, closing at 6pm From 15th to 27th October 2018 – open from 9.30am to 4.30pm, closing at 5.30pm Sunday 28th October 2018 – open from 9.30am to 3pm, closing at 4pm From 29th October 2018 – open from 10am to 3pm, closing at 4pm From 5th November to 19th December 2018 – only open Thursday, Friday, Saturday and Sunday From 20th December to 6th January 2019 – open daily, closed 24th to 26th December