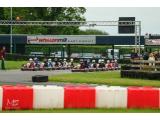 Looking for:
Active, Childrens Activities
Address:
Whilton Mill
Whilton Locks
Daventry
Northamptonshire
Postcode:
NN11 2NH
Telephone:
01327 843822
Website:
Click Here
Attraction Information:
---
Located within the heart of the Shires, Whilton Mill was established
in 1991 and is a treasure trove of events and activities. Surrounded
by beautiful Northamptonshire countryside, the 16th Century Mill
House offers a great choice for both corporate and social events.
Our Mill is complete with water wheel and from the upstairs Mill
Bar you'll have plenty to talk about as you enjoy our relaxed
environment after your exhausting day of activities.
Admission:
From £30 per person.
Opening Times:
Booking advised.
Office open Monday to Friday 9am to 6pm.