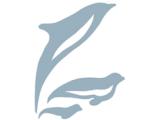 Looking for:
Animals & Farms, Aquariums, Heritage
Address:
WDCS Dolphin and Seal Centre
Tourist Information Car Park
A9 Northbound
North Kessock
Highlands
Postcode:
IV1 3UB
Age Group:
All Ages
Kids Activity:
Indoors and Outdoors
Telephone:
01463 731866
Website:
Click Here
---
With lots of exciting things to do, the centre is a great place to visit.
• Watch out for dolphins from our viewing window
• Enjoy spectacular views across the Firth
• Follow the Dolphin Trail and look out for seals, bottlenose dolphins, harbour porpoise and lots of other wildlife
• Listen to the fascinating whistles and clicks of dolphins through our underwater microphones
The Dolphin and Seal Centre, the smaller of our two centres, is a great place to stop by on your way to Chanonry Point or whilst visiting Inverness. With spectacular indoor and outdoor views, making it the ideal place for spotting dolphins.
Here at the centre there is lots to do:
Follow the dolphin trail
Spectacular views
Underwater dolphin sounds
Shop
Talks, events and activities
Group visits (the centre is limited in size so please call for further assistance with large tour groups)
Opening times
June - Sept: 7 days a week
9:30am - 4:30pm
Closed: 12:30 - 1:00pm
Call 01343 820 339 for more information
Free admission
WDC's core belief is that all whales and dolphins have the right to exist as nature intends, not as humans decide. To be able to live free from hunting, captivity, entanglement in fishing gear and nets, and to swim in clean, noise-free waters where boats won't injure them.