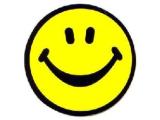 Looking for:
Childrens Activities, Childrens Clubs
Address:
33, Hartington Road,
Salisbury
Wiltshire
Postcode:
SP2 7LG
Telephone:
01722 320779
Website:
Click Here
Attraction Information:
---
Wake Up is a creative activity programme, which aims to capture the attention and imagination of toddlers and children up to the age of three years. All activities are accompanied by music (e.g rock & roll, jazz, soul, classical, cultural, pop etc) and are high on variety and movement.
Workshops focus on dance, music, games and movement activities that will keep toddlers and children on the go. They will also experience a magical world of adventure and have lots of fun on the way!
The programme also aims to provide quality experiences, which can be transferred to the home or childcare environment.