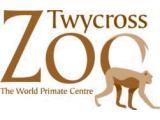 Looking for:
Indoor Play Areas, Zoos & Wildlife
Address:
Twycross Zoo, Burton Road (A444)
Atherstone, Warwickshire
Postcode:
CV9 3PX
Age Group:
All Ages
Kids Activity:
Indoors and Outdoors
Telephone:
(01827) 880250/880440
Website:
Click Here
---
Twycross Zoo is now renowned as a World Primate Centre and has a wide variety of monkeys and apes including the UK's only group of bonobos.
We have breeding groups of many endangered primate species so we often have babies and toddlers playing around in our great ape groups, and in many of our monkey groups.
We also hold a range of other species including Asian elephants, snow leopards, penguins, meerkats, tapir, hyena, and the world's rarest big cat, the Amur leopard.
Set in more than 80-acres, we have around 500 animals of almost 150 species to see, including many endangered animals and native species in the Zoo's Nature Reserve. You can walk with our ring-tailed lemurs in their walk-through enclosure; see our troop of emperor tamarins leap above your head in their treetop exhibit, and watch our Humboldt penguins take their daily walk.
Our keepers present regular talks and feeds where you can learn a bit more about some of our animals such as the chimpanzees, Asian elephants and South American coatis.
'Back from extinction and rip-roaringly frightening, dinosaurs will roam the earth once again in our new Dinosaur Valley attraction.
Fifteen life-sized dinosaurs will be unleashed in this ground-breaking exhibition. Towering tall with thrashing jaws, state-of-the-art animatronics will bring the dinosaurs back to life in a way like never before, featuring realistic movements and fearful roars.'
Our brand new Soft Play attraction, located in our free to enter Himalaya Visitor Centre, is now open!
Opening Times – 9.30am – 5pm
The multi-tiered soft play jungle provides a fun, safe and stimulating play environment for babies, toddlers and juniors so little monkeys can go wild! The jungle-themed play area has lots of activities across four levels for endless entertainment, including a designated baby area for children aged 0-2, a toddler area for children aged 2-5, and a junior section for children aged 5-12.
Open every day from 9.30am with free parking, kids can go ape in our soft play jungle for just £4.50 (£3.50 for under 3′s). Members of Twycross pay just £2, and can join us from 3.30pm – 5pm every week day for free during term time.
Standard admission
Adult – £17.95 With online discount £16.16
Child – (3-16yrs) – £12.95 With online discount £11.66
Infant – (under 3yrs) – FREE
Concession – Senior Citizens (aged 60 and over) With online discount £13.95
Concession – Students with a NUS card – £15.50 With online discount £13.95
Special Needs – Adult £14.95 With online discount £13.45
Special Needs – Child £10.95 With online discount £9.86