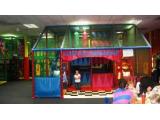 Looking for:
Indoor Play Areas
Address:
Heysham Road,
Bootle,
Postcode:
L30 6UZ
Age Group:
Toddlers, 3-5, 6-9
Kids Activity:
Indoors
Telephone:
01515 253353
Website:
Click Here
Attraction Information:
---
Timeout was born on the 11th July 1998. It is a family run company, we are local people from Thornton and Bootle.
When we open in 1998 funds were limited but we wanted to give the local family an alternative to going out and having alcoholic drink while their children played on climbing frames and slides.
We wanted to give families the feeling that they are special and Mums and Dads could join in the fun if they wish with their child/children, or just sit in comfort and relax with a cuppa, knowing that their offspring are safe and cannot leave the building without their parent/guardian.
In 2005 we invested over £250.000. We were closed for 6 weeks(we felt the hardship as well). We said that we brought the play centre up to a more relaxing environment and implemented more safety points as well as more equipment.
We are pleased in what we have achieved, but we still recognised that YOU are the most important person to us.
Our motto is ONCE BEEN TO SEE US YOU WILL COME BACK, we look forward to seeing you soon, remember you are our future, and we are yours.
Admission Prices
Age Limit : 1-11 year olds | Under 1 year olds go FREE
Mums and Tots Session £4.85
Monday - Friday from 10am to 2pm
Includes toddler meal
Only available during the school term or by the hour at £3.20
Tea Time Special £4.85
Monday - Friday from 3pm - 5.15pm
Includes Kids Hot Meal, Chips, Burger etc
1½ hours in Timeout
You must have your meal within this time
Weekends
£6.00 for 2 hours or
£3.20 for 1 hour
Opening Times : Monday to Friday 10am - 6.45pm
Saturday and Sunday 10am to 6.45pm