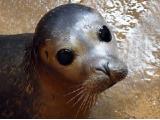 Looking for:
Animals & Farms
Address:
The Seal Sanctuary
North End
Mablethorpe
Lincolnshire
Postcode:
LN12 1QG
Age Group:
All Ages
Kids Activity:
Indoors and Outdoors
Telephone:
01 507 473 346
Website:
Click Here
Attraction Information:
---
A visit to Mablethorpe Seal Sanctuary offers a unique nature experience. Walk through two acres of sand dunes – only fifty metres from the sea – and gain first hand experience of some of the county's most stunning wildlife.
The Mablethorpe Seal Sanctuary has rescued hundreds of injured and orphaned seals since it opened in 1974. In a specially designed hospital, the seals are looked after until they can be released back into the wild. For those unable to return, The Seal Sanctuary offers a permanent home, doing all it can to give these wonderful creatures a contented existence.
The wildlife hospital was opened in 1989 thanks to a major donation from the readers of the Daily Mail along with support from dozens of other businesses and individuals. As well as the grey & common seals many other animals have since been treated in the hospital. After a period of rehabilitation all the animals that can fend for themselves are returned to the wild but those that cannot are given sanctuary here. Look out for the foxes, badgers, barn owls and kestrels that have been provided with a refuge in this natural environment.
Alongside our tourist attraction you'll also find Mablethorpe Wildlife Rescue which funds the rescue and care of hundreds of seals and sea birds. Please consider making a regular or one-off donation using the PayPal button (PayPal account not required). You can read about Mablethorpe Wildlife Rescue, their Seal Pools and the Seal and Wildlife Hospital on the Mablethorpe Wildlife Rescue Website.
We have a wide variety of rescued animals including Primates, Reptiles, Birds of Prey, Meerkats, Aviary Birds and our lovable Seals.
February Half Term Holiday
Opening Times
Last Admission
Monday – Friday 10:00 am – 4:00 pm 3:30 pm
Saturday & Sunday 10:00 am – 4:00 pm 3:30 pm
March – October (inclusive)
Opening Times
Last Admission
Monday – Friday 10:00 am – 5:00 pm 4:30 pm
Saturday & Sunday 10:00 am – 5:00 pm 4:30 pm
November
Opening Times
Last Admission
Monday – Friday closed n/a
Saturday & Sunday 10:00 am – 4:00 pm 3:30 pm
December and January
Opening Times
Last Admission
Monday – Friday closed n/a
Saturday & Sunday closed n/a
Admission Prices
Standard
Disabled
Year Pass*
Groups**
Adults £8.00 £7.00 £24.00 £7.00
Children 3-15 £5.00 £4.00 £15.00 £4.00
Children Under 3 Free Free Free Free
Seniors £7.00 £6.00 £21.00 £6.00
Family (2ad 2ch) £24.00 n/a n/a n/a