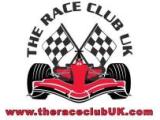 Looking for:
Active, Childrens Activities
Address:
The Race Club UK
Units 1 to 6 Commercial Road
Corby
Northamptonshire
Postcode:
NN17 5XG
Telephone:
01536 660515
Website:
Click Here
Attraction Information:
---
From cork screw turns and hairpins, to the big sweeping bend that
takes you up 'Damon Hill'. The challenging hairpin that leads you
back down through to Monaco tunnel is a unique track feature!
Admission:
Over 8s from £15
Over 14s from £20
Race Cob Membership from £30
Opening Times:
Monday to Saturday 9am to 8pm
Sunday 9am to 8pm
Peak times: Bank Holidays, Friday 12pm until Sunday 6pm.
Off peak: Sunday 6pm until Friday 12pm