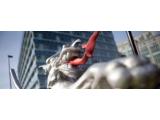 Looking for:
Heritage, Historical
Address:
Fish Street Hill
London
Greater London
Postcode:
EC3R 6DB
Telephone:
020 7606 3030
Website:
Click Here
---
'm sorry but the page you are looking for cannot be found. It may have been moved to another part of the site or deleted permanently.
You might find these pages useful:
Home page
Search page
My City login page
Contact us page
Alternatively, feel free to contact us if you need any further assistance.
Admission:
Adults £4
Concession £2.70
Child (under 16) £2
Opening Times:
Open daily.
Summer (April through September):
9.30am to 6pm (last admission 5.30pm)
Winter (October through March):
9.30am to 5.30pm (last admission 5pm)