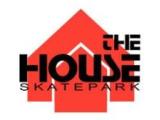 Looking for:
Active, Childrens Activities
Address:
The House Skatepark
Unit D Bardwell Road
Sheffield
South Yorkshire
Postcode:
S3 8AS
Telephone:
0114 2490055
Website:
Click Here
Attraction Information:
---
The House Skatepark is in an airy10,500 sq ft warehouse and offers a variety of street and pro style equipment ranging from friendly to fiendish to perfect and the whole park has a wooden floor to take the worst out of the inevitable.
It should be noted that this is a mini wheel only park, so no bikes, even BMXs, but you are allowed to bring your skateboards, rollerblades, razor scooters, snakeboards and roller boots, so that's alright then!
Their features include a 16ft mini ramp with a moveable extention linked to an inverted hip flat bank which in turn connects to a wall ride: most features are arranged in such ways to allow a great fluidity of movement around the course. A kinked grind box rolls through to a vert wall which extends up about 18ft! Elsewhere there are mini steps with ledges.
Admission:
1hr £3
2hr £4.50
3hr £5.50
4hr £6.50
5hr £7.50
All Day £8.50
Membership £1 and lasts forever!
Opening Times:
Monday, Wednesday, Friday 12-9
Tuesday and Thursday 5pm to 10pm
Saturday, Sunday 10am to 9pm
During the school holidays they are open:
Monday, Tuesday, Wednesday, Thursday, Friday 11am to 9pm
Saturday and Sunday 10am to 9pm.