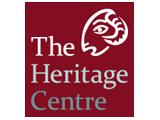 Looking for:
Heritage, Museums / Galleries
Address:
Station Yard
Woodburn Road
Bellingham
Northumberland
Postcode:
NE48 2DF
Kids Activity:
Indoors and Outdoors
Telephone:
01434 22 00 50
Website:
Click Here
Attraction Information:
---
Visit The Heritage Centre at Bellingham - the museum for the ruggedly beautiful and historic North Tyne and Redewater area of Northumberland, England.
Revel in the romantic age of steam in our railway and exhibitions - acclaimed by railway enthusiasts – then see what's survived of our special station.
Listen to local people talk about their work. See their ancestors hard at work in stunningly detailed photographs and then work out how they used the many tools on display.
The Centre also houses the Bellingham Tourist Information Centre. The history of this ancient and fabled place is captured in five permanent displays covering farming (including a 'reconstruction' of the Stannersburn smithy or farriery), mining, the Border Counties Railway, the Border Reivers, and the photography of W P Collier.
So, whether you are on holiday or taking a day out, or entertaining children, why not take time to enjoy ...
Admission:
Adults £4; Families £8; Children £2.50; Concessions £2.50.
Opening Times:
Closed until Easter 2016.
Thereafter:
Monday, Wednesday, Friday 10am to 3pm;
1st April to 31st October:
Monday to Saturday 10am to 4.30pm;
Sunday 11am to 4pm.