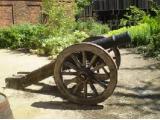 Looking for:
Heritage, Museums / Galleries
Address:
The Commandery
Sidbury
West Midlands
Postcode:
WR1 2HU
Kids Activity:
Indoors
Telephone:
01905 361821
Website:
Click Here
Attraction Information:
---
A glorious Grade 1 listed site dating back to the 12th century, The Commandery has had a long and varied history that is reflected in its range of architectural styles from medieval to Victorian. The Commandery has exciting stories to tell you about power, greed, war, wealth, romance, death, society and industry. Step back in time to catch a glimpse of the lively characters that have inhabited this ancient building during the past seven centuries.
Using state of the art audio interpretation, The Commandery's long-hidden history comes vividly to life allowing you to explore six chosen periods, enjoying the characters and the atmosphere of the building's colourful past.