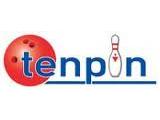 Looking for:
Active, Sports & Leisure
Address:
Tenpin York
Stirling Road
Clifton Moor Centre, Clifton Moor
York
North Yorkshire
Postcode:
YO30 4WZ
Kids Activity:
Indoors
Telephone:
0871 550 1010
Website:
Click Here
Attraction Information:
---
Quasar & Laser
Stalk your opponents through a futuristic Quasar/Lazer landscape featuring ramps, gangways, strobe and UV lighting, swirling fog and music with the goal of shooting your opponents and destroying their base using state-of-the-art laser gun equipment.
Sing Dizzy Karaoke
Choose from our 3 quirky and uniquely designed private pods ranging from 8 - 15 people. With over 6000 tracks to choose from, perform your favourite songs using state-of-the-art equipment including flatscreen TV, surround sound, wireless mics and touch screen technology. Each pod has a box of goodies - costumes, hats, wigs, masks, etc for you to dress up and really look the part!
Lil' Pins Soft Play
Lil' Pins Playhouse is a fantastic soft play area for youngsters. Mum and Dad can relax while the kids explore our indoor Lil' Pins play area with slides and wobbly scramble nets. Even the toddlers can play safely in a separate area for the under 3's.
Tenpin Arcade
At Tenpin, not only do we offer great bowling but also a great amusement arcade area too. Our sites have the latest, state of the art amusements and games where you can blast away and battle against your friends and families.
Tenpin Pool
Rack em up! Continue the challenge off the lanes and play on Tenpin's pools tables.
Playing is easy - simply rack the balls up and break! But be careful...pot the black before all the balls have been sunk and you will automatically lose to your opponent.