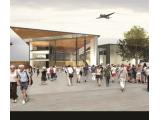 Looking for:
Transport
Address:
Silverstone
Silverstone Circuit
Towcester
Northamptonshire
Postcode:
NN12 8TN
Telephone:
01327 320280
Website:
Click Here
Attraction Information:
---
There's far more to Silverstone than you may imagine. Take a look
at some of the activities below to understand that Silverstone really
does offer something for everyone.
Admission:
Tour from £30 per person
Opening Times:
Check online or contact to arrange as varies wildly.
Tours held regularly, usually at weekends.