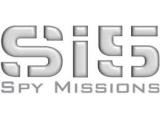 Looking for:
Active, Childrens Activities, Outdoor / Active
Address:
14 Scotia Close
Brackmills Industrial Estate
Northampton
Postcode:
NN4 7HR
Age Group:
6-9, 10+, Teens, All Ages
Kids Activity:
Indoors
Telephone:
08444 515515
Website:
Click Here
Attraction Information:
---
Si5 Spymissions Northampton is a BRAND NEW Action Adventure Centre. Your Mission: to infiltrate the ship and stop the terrorists from launching the missile without being caught! The mission ends with an adrenalin pumping escape - you and your friends will feel like real spies! Using the DAHV (Dynamic Armoured Hover Vehicle) you will fly to the back of the ship, UNS Steadfast.
Your team will be assigned different objectives. Some are delaying tactics to slow down or stop Steadfast from reaching her target and others are to prevent her launching her nuclear missile. Finally shoot your way out in a thrilling adrenalin pumping finish!
There are 16 different objectives and on each visit your team will carry out 6. The objectives change on a regular basis. Si5 Spymissions is great for all would-be spies young and old alike. Each team (minimum 2 players) gets its own mission guide to accompany them, and a mission takes approximately 1 hour 20 minutes (Junior 1 hour). After the mission there is a de-briefing where the team is assessed on how many of the objectives they completed and how many alarms they set off or cameras they were caught by.
We have a '5 star' rated cafeteria with a range of hot and cold drinks and cold snacks available at any time. You can add our delicious hot food menu to your party, as well as our fantastic unique 'Spy Packs' as party bags. Please see our website for amazing party offers. We also offer tailor made packages for Corporate and Team-Building, please see our website for details. Pre-booking is always necessary but we can often accommodate groups at short notice.
Admission:
Everyone from £12 per person
Opening Times:
We are open every day from 10am daily except Mondays.
Pre booking is always necessary but we can often accommodate groups
at short notice. Please phone our booking line on 08444 515 515 (local rate)
to check availability and to book.
Open Tuesday - Sunday 10:00 - 19:00