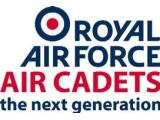 Looking for:
Active, Childrens Clubs
Address:
1557 (Friars School) Squadron,
Air Training Corps
Friars Upper School
Lon-y-Bryn
Bangor
Gwynedd
Postcode:
LL57 2LN
Age Group:
Teens
Kids Activity:
Indoors and Outdoors
Telephone:
0845 600 6601
Website:
Click Here
Attraction Information:
---
Are you up for fun, adventure, incredible experiences and making new friends? Are you looking for something to give you the edge in life? Then welcome to the Air Cadet Organisation (ACO). Better known as the 'Air Cadets', we're a UK-wide cadet force with more than 40,000 members aged between 13 and 20 years.
We're sponsored by the Royal Air Force and can give you hands-on experience of activities and courses that will challenge and develop your skills to help you succeed in whatever you want to do.
The ACO is made up of two areas:
Air Training Corps - The ATC is the RAF's cadet force, divided into six regions, 36 wings and more than 900 squadrons within communities around the UK
Combined Cadet Force (RAF) - The CCF (RAF) is our section of the CCF which is made up of cadets from all three services, coming together in approximately 200 independent and state schools across the country
Our aims are to:
Promote and encourage a practical interest in aviation and the Royal Air Force among young people
Provide training which will be useful in the Services and civilian life
Encourage the spirit of adventure and develop qualities of leadership and good citizenship
And there's one more important thing - it's a lot of fun!

Get out and get active
Cadet life is about learning through practical experience, especially in the great outdoors! Here's a taster of what's in store:
Camping - Work on your survival skills and learn your strengths in a team.
Easter/summer camps - As you advance in rank you can take part in these popular camps held at RAF stations around the UK.
Overseas camps - Spend 10 days in Cyprus with fantastic weather, swimming, sailing, and maybe even see the Red Arrows practise their displays (they train there). Head to Germany where you'll visit a city or cemetery from the First and Second World Wars. You may even get to fly in helicopters - another exciting possibility for cadets.
Adventurous training - A huge part of cadet training. We have two centres, at Windermere in the Lake District and Llanbedr in coastal Wales, both with stunning scenery. Rock climbing, abseiling, high-level hill walking, mountain-biking, canoeing, high rope work and sailing are all par for the course.
Get airborne
Flying is central to our purpose and your cadet experience. You'll have loads of opportunities to take to the skies:
Gliding - Soar to success! There are fantastic opportunities to glide while you are a cadet, with the ultimate goal being a solo flight. Training is in three stages: a Gliding Induction Course (GIC), Gliding Scholarship (GS) and Advanced Gliding Training (AGT).
Air Experience Flights - Feel the thrill of powered flight, with a fully qualified pilot to guide you through taking control of the aircraft yourself. Not only have the opportunity to learn about the flying controls but you'll experience aerobatics and low level flying too.
Air Cadet Pilot Scheme - The pinnacle of flying as a cadet, for advanced handling. Complete this successfully and you'll be awarded your cadet pilot wings. And if you do exceptionally well you could be recommended for further training which will help towards your Private Pilot's Licence!
Air Cadet Pilot Navigation Training Scheme - A great opportunity to use your navigation skills, this two-week course where you fly for up to eight hours is open to selected cadets. Success will lead to you gaining your 'wings'