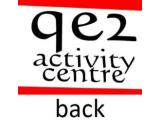 Looking for:
Outdoor / Active
Address:
QE2 Activity Centre
Manor Farm Country Park
Pylands Lane
Burlesdon
Hampshire
Postcode:
SO31 1BH
Telephone:
023 8040 4844
Website:
Click Here
---
At the Queen Elizabeth II Silver Jubilee Activities Centre they provide opportunities for people with disabilities to take part in activities.
There's loads you can do: canoeing, climbing, archery, ropes course, zipwire, motorboat, problem solving, orienteering, tunnelling and green team. Around the Centre is 400 acres of woodland and farmland, making up the Manor Farm Country Park: the best kind of classroom in the world!
The best activities are the ones you do with other people: working together In an open canoe, spotting one another on a ropes course, belaying a friend who is climbing. It's all about attitude: adopting a positive attitude to challenge and adventure, understanding risk and managing it, not avoiding it; gaining personal confidence and self esteem through taking on challenges and achieving success.
Admission:
There are a great number of activities so please price check on their relevant page, but they start from £40.
Opening Times:
Bookings required, session times for activities vary.