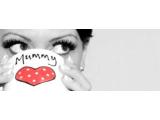 Looking for:
Creative / Learning
Address:
Popolo Ceramico
The Playstation on West Avenue
Gosforth
Newcastle upon Tyne
Tyne and Wear
Postcode:
NE3 4ES
Telephone:
07412 682588
Website:
Click Here
---
Popolo Ceramico is a ceramics business that specialise in personalised ceramics. The business was founded by Christina Taylor-Chisholm in 2010. Christina studied Art in Newcastle upon-Tyne and has always had a passion for ceramics. As a working mother, after a career in Project Management Christina decided to leave her job and set up her own ceramics business. Combining her love of art, ceramic's, interior design, bright colours and her background in business, Popolo Ceramico was created.
Admission:
Adult £Free
Child from £10 to £15 pounds a head
Opening Times:
Parties are bookable all year round, see our daily opening times.
Open: 9am Close: 6pm