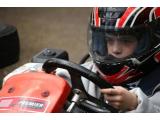 Looking for:
Active, Childrens Activities
Address:
Priory Grove
South London
Stockwell
Greater London
Postcode:
SW8 2PD
Telephone:
020 7720 6939
Website:
Click Here
---
Come and learn to drive, maintain go-karts and marshal at Lambeth's only youth led go-kart track.
Oasis Go-kart Track runs open go-karting sessions for children and young people aged 8 and over. These sessions take place after school, on Saturdays, and in the school holidays. Group bookings and private parties are always welcome.
Volunteer with us! We have a large group of young Volunteers who help us to marshal the track and learn new skills in the process, including an AQA in Kart Maintenance. If you're aged 13 plus and you're interested in volunteering with us, contact our Mentor by email or on 020 7622 8756 for more information.
-Individual membership is £30 per year. This covers unlimited open karting sessions at no additional cost.
-A single one off drive is £10 per session
– Karting Party/Group Booking is £215 for a two hour session (£80 deposit required to make a reservation).
Admission:
A single one off drive is £10 per session.
Annual membership and other options available.
Opening Times:
Open Session Times:
Term Time:
Wednesday 4.30pm to 6.30pm: Girls' Night (13 to 18 year olds).
Thursday 4:30pm to 6:30pm: Maintenance Night.
Friday 4:30pm to 6:30pm: Senior Night (13 to 18 years old).
Saturday 2:30pm to 4:30pm: Junior Club (8 to 12 years old).
Holiday Programme varies, announced online on approach.