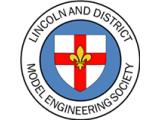 Looking for:
Transport
Address:
North Scarle Miniature Railway
North Scarle Playing Field
North Scarle
Lincoln
Lincolnshire
Postcode:
LN6 9ER
Telephone:
01255 830194
Website:
Click Here
---
At North Scarle there is approximately one third of a mile of 5″ and
7¼" dual gauge ground level track.There are raised steaming bays for
small 5″ & 7¼" locos and ground level bays for larger locomotives, a
turntable and hydraulic lift for offloading locomotives from trailers etc.
The line travels round the field, normal running direction is anti-clockwise,
from the old station, over the crossing, along the east side of the field
and enters the new station. Leaving the station it passes through the
'tunnel' and down to the corner of the field along the cricket pitch,
turning north, down the bank and then turning again to run alongside
Clog Bank, over the field exit gate past the football pitch and into the
other 'tunnel' at the rear of the old station.
Admission:
Around £2 each.
Opening Times:
Trains running from 08.45 (ish)
March 22nd
April 5th and 19th
May 3rd, 17th and 31st
June 14th and 28th
July 12th and 26th
August 9th and 23rd
September 6th and 20th
Plus Santa Specials.