A full list of family pubs and child friendly restaurants in or near Newport with indoor or outdoor play areas.

More Info
Crossways - Pontypandy


FUN FACTORY (Indoor Play Building) OPENING TIMES During term time: Sunday - Thursday 12noon - 8pm. Friday & Saturday 12noon - 10pm. School Holidays: Daily 12noon - 10pm. TOTS TIME Tuesday & Thursday 10am - 11.30am. PARTY PACKAGES Are available from £5.99 or £7.99 per...

More Info
Funtastic Play Ctr - Caerphilly


At Funtastic play centre we believe that all children should have the right to a healthy and active life. That's why our equipment gently challenges them to learn new skills and see things in a different way, whilst our new menu has options to suit every taste and diet. A fantastic soft play and party centre, situated 20 minutes away from...

More Info
Fuzzy Ed's @ Pentre Gwilym House - Thornhill


Previously a Wacky Warehouse but for the kids, the indoor play facility has been refurbished as a Fuzzy Eds, recently introduced into the UK it is aimed to provide fun with entertainment, offering children a safe play environment, while adults take a welcome break. The Fuzzoids, a group of friendly fuzzy monsters from the plant Fuzz,...

More Info
WACKY WAREHOUSE Cardiff - The Heron Marsh


Originally an old farmhouse, The Heron Marsh was converted to a Two For One pub from a very popular Big Steak food house. Inside you will find an olde worlde atmosphere where a quality drink or meal can be enjoyed in comfortable surroundings. We serve food daily from a varied main menu. The Two for One deal lets you simply order...

More Info
WACKY WAREHOUSE Langstone - Newport


WACKY WAREHOUSE - Indoor Play Building - for children up to 4ft 9ins tall OPENING TIMES Monday to Friday 9.30am - 8pm. Saturday & Sunday 12noon - 8pm. (Last Admissions 7pm). TOTS TIME Monday - Friday 9.30am - 3pm. During Term time only. Will allow over 5's. PARTY PACKAGES Available...

A full list of
family pubs
and child friendly restaurants in or near Newport with indoor or
outdoor play areas
. These pubs may include beer gardens or
outdoor play areas
for the kids to enjoy and play in when the weather is a bit nicer of course. They may also include indoor soft play areas for the younger ones, including toddlers. Many of these
family pubs
in Newport will cater for birthday parties and will possibly have a dedicated entertainments team who can arrange this for you. Family pubs in Newport are extremely popular all year round with all the family as they provide a great place for the whole family to enjoy. Family pubs and restaurants in Newport will all have child friendly menus to suit all tastes. Some of these
family pubs
in Newport will provide crayons for colouring with, or even puzzles to solve. These are great for amusing the kids (and mums and dads come to that) whilst you wait for your food to arrive. Family pubs with
indoor play areas
will almost certainly have a charge so please check before you go, as there is nothing more disappointing for children. The more popular brand names for
family pubs
include Wacky Warehouse, Brewsters and Fuzzy Eds, but there are many more independent
family pubs
in Newport that will provide a playzone, play barn or funhouse for you, your kids, and your family.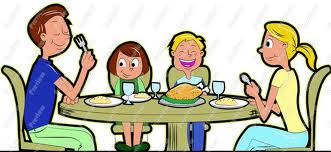 Here you will find a comprehensive list of
family pubs
in Newport that are kid friendly and cater for children and have children's play grounds and entertainment for children by county, town and city. And anything else related to keeping the children busy while you enjoy your meal and relax, catering for you, your child, and your family. This could include kids swings, indoor play areas,
outdoor play areas
, soft play areas, children's entertainers, kids slides, child menus, or simply a catering for your kids development by providing books, and educational material and videos. We provide information on
family pubs
by county, city or by activity. Please use the home page map for county level family pub browsing. If you cannot find what family pub you like by here, please use the home page search box for more detailed searching family pub options. If you think we have missed a family pub you would like to see in this section, or you spot any incorrect information then please let us know with the
PUT IT ON THE MAP
feature.
children's LEISURE WEBSITE ALWAYS RECOMMEND YOU CALL ANY FAMILY PUB BEFORE YOUR VISIT TO AVOID DISAPPOINTMENT.