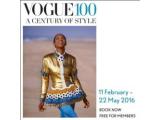 Looking for:
Museums / Galleries
Address:
St Martins Place
London
Greater London
Postcode:
WC2H 0HE
Telephone:
020 7306 0055
Website:
Click Here
---
Collection queries
If you wish to provide us with more information about a particular portrait, sitter or artist or you specifically require information about portraits in our collection and cannot find your answers within the Search or Explore areas of the site.
archiveenquiry@npg.org.uk
Enquiry services and Freedom of Information
For queries about portraits, the history of the Gallery and Freedom of Information requests
archiveenquiry@npg.org.uk
The National Portrait Gallery is not able to give valuations.
One of the Curatorial Department is available to provide research support into British portraits on Wednesday afternoons 14:00–16:00, except during the month of August and between Christmas and the New Year. Visitors seeking opinions should report to the Reception Desk in the Gallery Offices at 39-40 Orange Street. No appointment is necessary. The National Portrait Gallery cannot accept liability for opinions they may express on objects submitted for identification or for information; neither can they give valuations.
Admission: 2016 Prices:
Free! Opening Times: 2016 Opening Details:
10am to 6pm, Thursday and Friday until 9pm.