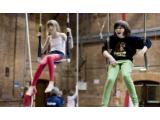 Looking for:
Outdoor / Active
Address:
Arts
Cornet Street
London
Greater London
Postcode:
N1 6HD
Telephone:
020 7613 4141
Website:
Click Here
---
Tracksuit bottoms/ leotard/ leggings and t-shirt with clean indoor trainers. Please note that jeans, very baggy clothing, shorts and trousers with pockets on the side of the leg are not suitable for these activities. All jewellery will need to be removed.
Admission: 2016 Prices:
Youth Experience Days from £56 per person.
Opening Times: 2016 Opening Details:
Booking required.
General opening:
9am to 10pm Monday to Friday
10am to 6pm Saturday and Sunday