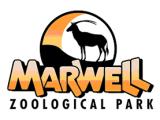 Looking for:
Outdoor Play Areas, Zoos & Wildlife
Address:
Marwell Zoological Park
Colden Common
Winchester
Hampshire
Postcode:
SO21 1JH
Age Group:
All Ages
Kids Activity:
Indoors and Outdoors
Telephone:
01962-777511
Website:
Click Here
---
A visit to Marwell Wildlife is a chance to get up close to the wonders of the natural world and help save them.
Marwell is a zoological park set in 100 acres of delightful Hampshire countryside, six miles south-east of Winchester. There's a real sense of purpose at Marwell - the conservation of endangered species. There are animals from almost every continent at Marwell – white rhinos, Amur tigers, cheetah, zebra, giraffe, tamarins, macaques, gibbons, tapirs, and leopards to name but 10 out of the 200 species at the zoo. Tropical World - experience a spectacular rainforest environment.
World of Lemurs - with unique Madagascan primates. Penguin World for thrilling underwater views. Heart of Africa with African forest animals and a stunning aquarium. Giraffe walkway - a 30 metre walkway into the giraffe paddock. Birds galore! Owls, cranes, ostrich, rhea, flamingos, lovebirds and kookaburras. See an animal alphabet from ants to zebras – all in a day.
Keeper Encounters daily and animal talks holidays and weekends. Adventure playgrounds Road and rail trains, a variety of catering outlets and Ark Gift Shop. The park was founded in 1972 by John Knowles, a conservationist who recognised the need to save animals from extinction. Marwell has over 500,000 guests a year - including 30,000 children and students to its Education Centre. There are events during the year – including themed weeks, fun days and a fabulous wildlife art exhibition.
Marwell is best enjoyed on foot but there are road and rail trains for a different view of the zoo. There's a large Gift Shop and an adventure playground.
Marwell opens every day (except Christmas and Boxing Day) at 10am.
Peak days - we close daily at 6pm.
Standard days - we close daily at 5pm.
Off peak days - we close daily at 4pm.
Last entry is 90 mins before closing time. Note: closing time in winter is subject to weather conditions. Please allow approximately four to five hours for your visit.
Children under the age of 16 must be accompanied by an adult.
Peak days

| Daily Admission | Adult | Child | Senior/Student | Family Ticket | Adult with disability | Child with disability |
| --- | --- | --- | --- | --- | --- | --- |
| Price including donation | £18.00 | £14.00 | £16.00 | £56.00 | £15.00 | £12.00 |
| Price excluding donation | £16.35 | £12.72 | £14.53 | £50.86 | £13.62 | £10.90 |
Book your tickets online now & support our work with a donation PLUS enjoy 5% off these prices!
Standard days

| Daily Admission | Adult | Child | Senior/Student | Family Ticket | Adult with disability | Child with disability |
| --- | --- | --- | --- | --- | --- | --- |
| Price including donation | £16.00 | £12.00 | £14.00 | £50.00 | £13.00 | £9.00 |
| Price excluding donation | £14.53 | £10.90 | £12.72 | £45.41 | £11.81 | £8.17 |
Off-peak days

| Daily Admission | Adult | Child | Senior/Student | Family Ticket | Adult with disability | Child with disability |
| --- | --- | --- | --- | --- | --- | --- |
| Price including donation | £14.00 | £10.00 | £11.50 | £44.00 | £11.50 | £8.50 |
| Price excluding donation | £12.72 | £9.08 | £10.45 | £39.96 | £10.45 | £7.72 |