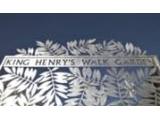 Looking for:
Outdoor / Active, Outdoor Play Areas
Address:
11, King Henrys Walk,
London,
Postcode:
N1 4NX
Kids Activity:
Indoors and Outdoors
Telephone:
020 7254 4783
---
Adventure playground offering exciting structures on which children can play in a safe environment.
Indoor facilities include music, computer suite, cooking, gardening club, football club, table tennis, lots of arts and crafts and other educational opportunities (including circus arts, DJ and MC music workshops, dance lessons, hair and beauty courses).
We are an open access playground - children are free to come and go as they please, and it is free at the point of entry.
Opening times:
Playground: Term-time: Tuesday to Friday, 3:30 to 7:00pm; Saturday, 11:30 to 4.30 School holidays: Monday 11.00am to 5.30pm, and Tuesday to Friday 10.00 to 5:30pm; Closed for lunch but can pay to stay for lunch. Youth Club (13-19), Thursday and Friday 7.00pm to 9.45pm. Holiday provision is Monday 11.00am to 5.30pm, Tuesday to Friday 10.00am to 5.30pm (not open over Christmas Holidays). Playground closes between 1pm and 2pm for lunch club. For holiday provision contact KHW for details of youth trips and opportunities.