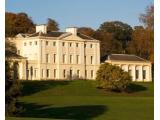 | | |
| --- | --- |
| Looking for: | Heritage, Historical, Parks & Gardens |
| Address: | Hampstead Lane, Hampstead, NW3 7JR |
| Postcode: | NW3 7JR |
| Age Group: | All Ages |
| Kids Activity: | Outdoors |
| Telephone: | 020 8348 1286 |
| Website: | Click Here |
---
On the edge of Hampstead Heath surrounded by tranquil landscaped gardens, Kenwood is one of London's hidden gems.
The breathtaking interiors and stunning world-class art collection are free for everyone to enjoy. With children's activities, a café to relax in and acres of grounds to stretch your legs, there are treats in store for every visitor.
Come and see what Kenwood has to offer you.
Find out how you can support Kenwood so it can continue to inspire new generations of visitors, and how to get involved by volunteering.
Opening Times
1 April - 30 September 2017
Day Brewhouse Cafe Garden Shop House
Monday 9:00 - 18:00 10:00 - 17:00 10:00 - 17:00
Tuesday 9:00 - 18:00 10:00 - 17:00 10:00 - 17:00
Wednesday 9:00 - 18:00 10:00 - 17:00 10:00 - 17:00
Thursday 9:00 - 18:00 10:00 - 17:00 10:00 - 17:00
Friday 9:00 - 18:00 10:00 - 17:00 10:00 - 17:00
Saturday 9:00 - 18:00 10:00 - 17:00 10:00 - 17:00
Sunday 9:00 - 18:00 10:00 - 17:00 10:00 - 17:00
Holiday opening times for this period
Day Brewhouse Cafe Garden Shop House
Good Friday
14 Apr 2017 9:00 - 18:00 10:00 - 17:00 10:00 - 17:00
Easter Sunday
16 Apr 2017 9:00 - 18:00 10:00 - 17:00 10:00 - 17:00
Easter Monday
17 Apr 2017 9:00 - 18:00 10:00 - 17:00 10:00 - 17:00
Early May Bank Holiday
1 May 2017 9:00 - 18:00 10:00 - 17:00 10:00 - 17:00
Spring Bank Holiday
29 May 2017 9:00 - 18:00 10:00 - 17:00 10:00 - 17:00
Summer Bank Holiday
28 Aug 2017 9:00 - 18:00 10:00 - 17:00 10:00 - 17:00
1 October - 29 October 2017
30 October - 31 October 2017
1 November - 30 November 2017
1 December 2017 - 31 January 2018
1 February - 29 March 2018
30 March 2018 onwards
Opening times will be available nearer the time