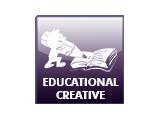 Looking for:
Childrens Activities, Creative / Learning, Sports & Leisure
Address:
Islington Arts Factory
2 Parkhurst Road
London
Postcode:
N7 0SF
Age Group:
3-5, 6-9, 10+
Kids Activity:
Indoors
Telephone:
020 7607 0561
Website:
Click Here
---
Islington Arts Factory 'minis' classes (for 4 - 6 year olds) and classes for primary school aged children. Art/Craft, Music and Dance taught by very experienced teachers who are professional practitioners in their chosen field... Mini Music: Term-time, Mondays 4 - 4.45 cost £45 per term. 'Sing, play percussion, jump, march and skip in time to your own voices in this fun group music class that teaches rhythm, pitch, melody and timing through singing, playing, listening, composing and improvising.' Art Start: term-time Saturday 10 - 11 am cost £50 per term including materials.
A fantastic introduction to painting and 3D work. In a group or sometimes on your own you will explore colour, texture, pattern, collage and scultpture as you work on sustained projects - but above all you will have fun.' MiniMoves: term-time, Fridays 4 - 4.30 cost £40 'Learn the basics of fance and get ready for our introductory classes in this fun and creative class which uses stories, imagery and dance games as it leads into the worlds of classical ballet and contemporary.' Please ring us on 020 7607 0561 or email us at to find out more about classes in ballet and contemporary for older children and also our inspiring range of adults classes in dance and other things...We are situated in an old gothic church at 2 Parkhurst Road, London N7 0SF, nearest tube station Caledonian Road but Holloway Road within walking distance. Good bus links to many areas in North London and more central areas.
Make Art and Move Exercise your mind, body and creativity in this fun and dynamic week long intensive art and dance workshop. Work all week with our tutors creating your own piece of dance theatre. Learn how to design and make your own costumes and props and create and create your own dance moves. The week will end with a fabulous performance for family and friends. 30th July – 3rd August 11:00 – 15:00 Mon-Fri For 7-14 years £95.
CLASSES & COURSES
Teenage Contemporary Company [Children - ]
Monday's 5:30 – 7:00pm
Mouse Anthropomorphic Taxidermy [Adults - Open]
Monday's
Fox Music School [Children - ]
Monday's 4:00 – 7:00pm
Contemporary Afro Jazz [Adults - Open]
Monday's 7pm to 8.15pm