Heritage & Historical by Town and City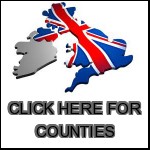 Here you will find a comprehensive list of historical sites and heritage places including castles, towers, stately homes, palaces, abbeys and cathedral venues throughout the UK. These places around the UK that are perfect for your children, and your family, and will provide everyone with a fascinating day out. They are educational and historical and provide a great insight to Britain's colourful past for everyone to explore. Many of these places have great things to do and learn about the past, these venues also have wonderful gardens and outdoor play areas for the younger ones to run about and exercise in.

CHILDREN's LEISURE WEBSITE ALWAYS RECOMMEND YOU CALL ANY VENUE - BEFORE YOUR VISIT TO AVOID DISAPPOINTMENT.

Visits to these buildings are extremely educational and informative, you can find out a full history about the times surrounding these places and the people who helped shape them. there are cases of ornate architecture including flying buttresses, arches, chandeliers, metalwork including works of art and sculptures.
Castles are reminders of our war like past and take you back to the times of knights and crusades! Some of these castle, stately homes, palace, ancient abbey and cathedral venues will also cater and provide for children's birthday parties, corporate events and private functions (please check your venue for further details).