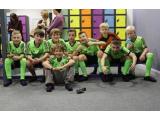 Looking for:
Active, Childrens Activities
Address:
High Altitude
91 Whiffler Road
Norwich
Norfolk
Postcode:
NR3 2AW
Telephone:
01603 402700
Website:
Click Here
---
We are an independent family run business, local to Norwich. We opened our doors on 25th July 2015 to hundreds of excited youngsters and have not looked back since. We are currently developing relationships with local schools to encourage kids to put the i-pad down and engage in exercise in a fun way – did you know that you can burn up to 1000 calories in an hour on the trampolines?
Mission statement: We will work with the local community to provide a fun, safe and healthy environment for families which is inclusive for people of all abilities from all walks of life.
We have invested in our staff – they are our biggest asset and we are keen to continue developing their skills, which in turn improves our business. Most are basic first aid trained, and several have completed further training including paediatric first aid. We are excited to announce that we have just completed Rebound Therapy training and will be offering dedicated sessions throughout the year.
High Altitude sponsors a local football team – Firside FC under 12's. We wish them well in their season and look forward to team outings here at the park.
Admission:
Adult £10
Child £10
Toddler sessions £10 for you and your toddler, £5 for an extra toddler or parent.
Group: 10%
Charity: 20%
Parties £16.95
Opening Times:
Booking required!
Open 7 days a week please see our website through the link for the timetable as it will change with school holidays and Bank Holidays.