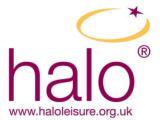 Venue Info:
Baby Facilities, Cafe, Parking, Wifi
Looking for:
Indoor Play Areas, Sports & Leisure
Other Venues:
Hereford, Leominster
Ross, Bromyard, Ledbury
and Wigmore
Age Group:
All Ages
Kids Activity:
Indoors and Outdoors
Telephone:
0300 012 1222
Website:
Click Here
---
JumpINGym Soft Play
We are delighted to launch our new soft play area at Leominster and Hereford which gives your children the chance to play, party, learn and explore.
The beauty of JumpInGym is you get to supervise in comfort, while they get to enjoy their own mini workout, learn new skills (social, risk taking, co-ordination, communication) and have heaps of fun in a super safe secure fun environment. It's never too early to introduce your little ones to a healthy physically active lifestyle, and set in a leisure centre, JumpInGym is the perfect place to do this!
Children's Lessons & Fun Sessions
Our team of trained ASA swimming teachers offer a superb inclusive swimming programme at our four pools in Herefordshire. The programme's are available to children (from 4 months), and the classes ensure improved water confidence and swimming technique while allowing children to progress at their own pace.

Gymnastics & Trampolining
Our gymnastics/trampolining programmes introduce babies and toddlers to the sport through soft play, then offers coaching courses right up to supporting the rising stars in our brand new regional gymnastics centre of excellence.