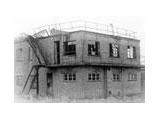 Looking for:
Museums / Galleries
Address:
Twinwood Airfield, Twinwood Rd,
Clapham,
Bedford,
Bedfordshire
Postcode:
MK41 6AB
Telephone:
01234 350413
Attraction Information:
---
View the superb museum dedicated to Glenn Miller, an RAF room dedicated to the RAF personnel stationed at twinwoods and the gallery of wartime aviation art.
During World War Two Glenn Miller was based at Milton Ernest Hall which is a couple of miles from The Twinwood Arena and airfield.
It was at this Hall that Glenn gave performances with his orchestra and in nearby Bedford theyGlen Miller - Courtesy of The Glenn Miller Birthplace Society played at the Corn Exchange, this building still looks very much the same as it did then
Glenn turned the Co-Partners Hall in Bedford into his Radio Station and here the bulk of his recording was done along with many famous stars such as Bing Crosby and Bob Hope.
On August 27th 1944 at RAF Twinwood Airfield Glenn Miller performed a concert for the aircrews using two trailers as a stage next to Twinwood Control Tower. It was at the Control Tower that Glenn Miller was last seen alive on a bleak day in December 1944. From here he flew to his death with two others in a Norseman - a small single engine aircraft en route to Paris to lead his orchestra.
IThe unrestored control tower at Twinwoodn 2001 Twinwood Events took on the task of transforming the Tower back to its original condition. On June 2nd 2002, the newly restored and refurbished Control Tower was opened to the public by Beryl Davis, Glenn's wartime singer. To celebrate this a Glenn Miller Concert was held, and this was the forerunner of what is now the annual Glenn Miller Festival.
Over the years thousands of people have visited the Control Tower to pay homage to this legendary musician and band leader and it has become somewhat of a shrine to his fans from around the world, and of course it is now the focal point of the incredible International Glenn Miller Festival which is held over the three days of the August Bank Holiday (see Future Events)
The Glenn Miller Museum is open during the warmer months at Weekends from 10.30am to 4pm
Open during 2006 from March 4th to October 8th
(Closed over winter)
Open during 2007 from May 5th to October 7th
(Closed over colder months)
Admission: Adults £3, children 16yrs & under free